Last Updated on January 9, 2023 by Editor
The search for free data in Nigeria is as old as the existence of mobile networks. In a world where majority identify as a netizen, access to the internet is no longer a privilege but a basic necessity. The internet has become a vital need in our day to day lives and essential to everyone no matter the age, size or gender.
From incredible features like getting worldwide news update from blogs, news websites, public forums, to meeting new people and socializing on social media platforms – like Facebook, Twitter, WhatsApp, Instagram, LinkedIn etc – and having exclusive information on several job openings or having access to online money making opportunities – like Freelancing, Affiliate marketing, Forex trading, Cryptocurrency, Blogging, etc – the internet offers so many amazing benefits hence, its value cannot be overstated. Like a popular saying goes, "The internet is a gold mine."
It is no longer news that to browse on the internet you need access to a WiFi network or cellular data you access with a subscription based plan provided by your network provider. The prices charged by the major network providers in Nigeria – Globacom, MTN, Airtel, 9mobile – for their data plans, might be a barrier to getting access to the internet so this article shows you a way of getting free data legally and ethically.
My subscription ran out last week and I was shocked and slightly angry because it's a recently subscribed data plan, so I decided to go through my data usage history and I realised that I had spent an unhealthy amount on data subscription this month alone. In the spur of the moment, I impulsive went online for a quick research on how to find a way to browse at a more cheaper rate because Airtel is after my life.
After some minutes of internet surfing, I came across this new company with a revolutionary project that tackles this exact issue. They created an app that allows you to access websites and apps without a data plan or a connection to a WiFi network.
The name of this app is called "Zerodata" and like the name implies, this company allows you to access the internet and some mobile apps without a data plan. The Zerodata app was developed by SIMPLIFYD SYSTEMS INCORPORATED. This new app is mainly accessible for use in African Countries like Nigeria and Kenya for now but it's bound to be open to more countries as time goes on.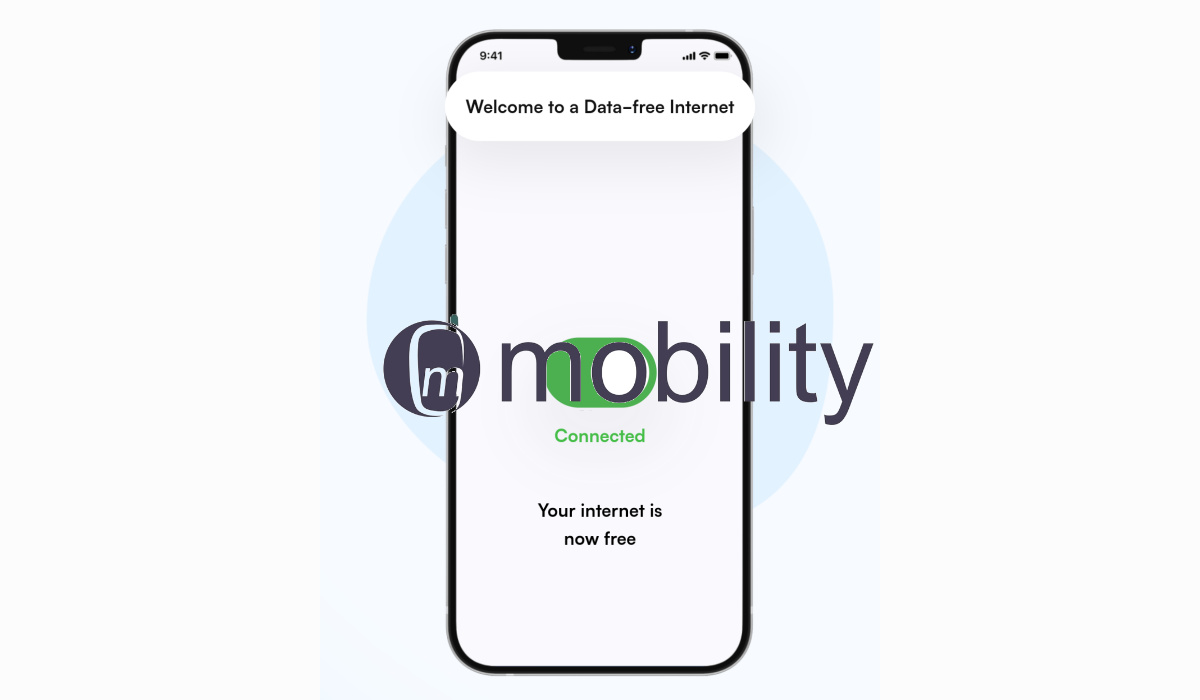 HOW ZERODATA WORKS TO PROVIDE YOU WITH FREE DATA
You must be wondering how the Zerodata app works by now because nobody is that nice or charitable enough to simply spend couple thousand dollars to grant free data or Internet access to people without charging any form of a fee or demand for a prerequisite service.
The idea behind the Zerodata app, simply put, is mainly partnership. This company partners with other companies with a website or an application which lets users of the app access the partnered apps or websites for free. They've partnered with tech heavyweight companies like WhatsApp, Twitter, Wikipedia, Livescore, Talksay, Reachout etc. and the list will only keep on growing. This means every single one of this websites or apps that are listed on the application can be accessed by you for free without access to a data plan or a WiFi network.
Like their website says; "Browse apps and websites Data-Free" and "Browse Twitter, Reachout, Wikipedia and more without using your data plan. Turn on/off easily. It's a vibe."
Initially when I downloaded the app, the app was only usable with Glo and MTN, but in their recent update, it can be used with all four of the network company – Glo, MTN, Airtel and 9mobile. So no matter the network provider you are currently using, you will be able to use this app. This app is also suitable for both Android and iPhone users so your type of smartphone device will not be a major issue.
BENEFITS OF THE ZERODATA APP
Enjoy premium content data-free – You can seamlessly access so many premium content on the web data free. Just connect to the Zerodata app and start browsing. It's that simple.
Save money – If you are low on cash and can't subscribe to a data plan, there is absolutely nothing to worry about. Zerodata is here for you.
You can also decide to save money and be frugal with your spending. No data, Zero worries when accessing listed websites and apps.
Get notified – When new websites and apps are available, You get a notification from the Zerodata app. Therefore, you should make sure to consistently check your notifications and messages.
Less worries – You can be rest assured as regards your private information. The listed websites and apps on the app have been vetted and thoroughly scrutinized. All your private information will remain private.
New weekly additions – In addition to the current apps and websites listed on the Zerodata app, New apps and websites are added every week for users to enjoy.
Zero Smartphone Restrictions: The Zerodata app is not restricted to just one type of smartphone device. It is available for Android users and iPhone users.
STEPS TO GET FREE DATA WITB THE "ZERODATA" APP.
The Zerodata app works similarly to a VPN, therefore, it's not too difficult to understand and utilize. The following steps will show you how you can effectively use this application for optimal results:
1. Download the Zerodata app – You can do this directly from their website or you can download from the Google Play Store for Android users or from the App Store for iPhone users.
2. Open the Zerodata app – After the app is downloaded.
3. Turn on your Mobile Data – You might be wondering why this step is necessary if the browsing is free as this article infers. But you should know that, you don't need to subscribe.to a data plan. The app only needs you to do this because as I previously mentioned, it works similarly to a VPN. Also, even if there is a data plan you subscribed to, the app won't deduct from it.
4. Turn on the App – There are no excessive technicalities to working this app. Turning on this app is just with a toggle. You simply toggle on or off.
5. Start Browsing – Enjoy your favourite apps or websites such as Twitter, Reachout, Wikipedia, Livescore and more all data free. If these apps or websites are not loading quick enough or they are not loading at all directly from Chrome or whichever browser you are using, Go back to the app and open it. Click on the "Catalogue" section. Open the app or the website directly from the Zerodata app and start browsing.
If you explicitly follow the aforementioned steps, you should have a seamless experience with this application.
It's also worth noting that according to the Zerodata website, you only download the app with your data plan if you are downloading from Google Play Store for Android users or the App Store for iPhone users. As a way of proving their legitimacy, you can directly download the app from their website data free i.e you won't be using your data plan at all. But this is only possible when you download the Zerodata app directly from their website.
As of the moment this article was written, the apps and websites accessible from the Zerodata app are; Talksay, Reachout, Wikipedia, Livescore, Twitter, etc. To see the full list, you can check it out at "zerodata.app."
In as much as this is a revolutionary project by Symplifyd Systems Inc., you should know that this app can't be used alone as your main internet access provider. This app is meant to reduce unnecessary spending on data plans and it should be used mainly as a backup or contingency plan.
Download ZeroData App
Download the app from the Play Store, by clicking here, and install it on your Android phone. With that said I hope you enjoy this app as much as I do.
Article written by: Kolawole Emmanuel Timilehin