Last Updated on July 22, 2023 by Editor
If you are like most Nigerians, what you have is a non-Smart television set, but you want to be able to watch Netflix or Prime Video on it. Is there a way? Yes. I will show you how to connect your non-Smart TV so you can watch not just Netflix and Prime Video, but also YouTube and other OTT services.
I was able to connect my non-smart television in a few minutes and had it setup and running in no time. And so it was that my family began to enjoy their favourite Netflix shows and movies on the television screen. Gone was the restriction to a phone screen.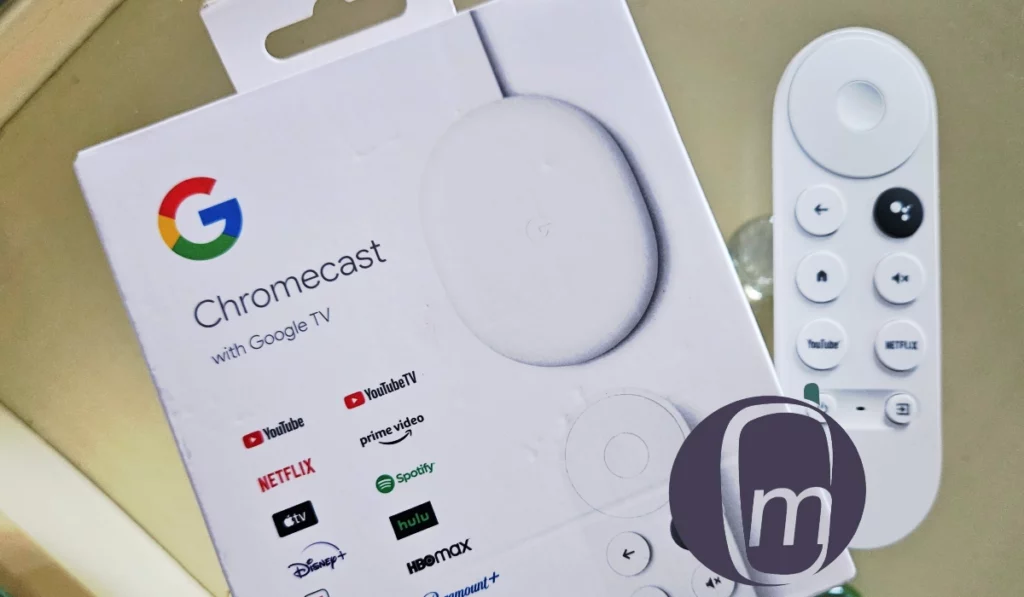 Table of Contents
Step-by-step Guide to connect your non-smart TV to the Internet
Get Chromecast With Google TV
The first thing is to order an Internet dongle, in this case Chromecast with Google TV. Not Chromecast; only older models bear that that name, and they do not install the apps that let you enjoy your connection without the involvement of your smartphone. This device comes with an HDMI connector to plug into your TV and enable access to services like Netflix, Amazon prime Video, YouTube, and others.
Chromecast with Google TV is a different beast, in the sense that after set up, you do not need your phone to be able to watch your shoes and movies. The dongle installs the YouTube, Netflix and Prime Video apps so they run on your TV independent of your phone. It is my opinion that this is your best option to connect your non-smart TV for video streaming.
How much is Chromecast with Google TV in Nigeria now? At the time of this article, it costs about N43,000 to N45,000. I bought mine from a vendor on Jiji. It is available from multiple other sources, including Jumia and Konga.
Get unlimited Internet access
Seriously, what is the point of wanting to connect your non-smart TV using Chromecast with Google TV so you can enjoy Netflix, Amazon Prime Video, YouTube and others on a television screen if you are going to be running out of data? For peace of mind – not ever having to worry if you will run out of data – subscribe to an unlimited data plan.
Smile and Spectranet say they offer truly unlimited data plans. My experience with them in the past is that the throttling is so severe that you might as well not have an Internet connection after crossing the fair usage line. Even to send and receive emails was a problem. Imagine trying to stream video. But perhaps things have changed with either of them.
What I really recommend for unlimited data is a cable Home Internet service. Those offer truly unlimited data plans. You have to find a provider that has coverage in your neighbourhood, though. Have a look at some of the top home Internet providers in Lagos and Abuja. Some exist in other cities as well, so do ask around.
Whatever Internet service you have, Chromecast needs WiFi to work, so make sure your WiFi hotspot is on before you proceed.
Download and install the Google Home app on your smartphone
Setting up Chromecast with Google TV on your non-smart TV requires that you download and sign into the Google Home app on your smartphone. Don't worry: you won't need your phone to watch shows and movies; you do need it for the setup. You can search for the app in the Play Store or download it using this link.
Plug in your Chromecast with Google TV
The next step to connect your non-smart TV to watch Netflix is to plug in the Chromecast dongle. It comes with two connectors – one for power (an adapter and USB cable), and the other an HDMI connector. Plug the power adapter to a power souce. Next, plug the HDMI connector into the HDMI port of your television set. You are all lugged in now.
Set up a Home and add a device on the Google Home app
Setting up requires you to create a home; do so, then add a device. In this case, you are to select Chromecast with Google TV on the list of devices. Wait for it to find your plugged in device.
It will automatically connect your Chromecast device to your Wi-Fi network, after which it will walk you through the rest of the setup process, which includes installing the apps of your choice.
Log in to your Netflix account
Once setup of Chromecast is complete, it is time to sign in to your Netflix account and start enjoying your favourite shows and movies. Note that if you are on the Netflix mobile plan, you will not be given access on your TV; you have to upgrade to one of the other Netflix Nigeria plans.
It works for Amazon Prime Video as well
When you connect your non-smart TV with Chromecast with Google TV, Netflix is not the only service it gives you access to. Other streaming or OTT services you can connect to include Prime Video, Apple TV, Spotify, Disney+, and Hulu, among others. You can also install YouTube and many other media streaming apps.
Alternatives to connect your non-smart TV for video streaming
If you do not wish to use Chromecast with Google TV, other options to connect your non-smart TV to video streaming services exist. They include Amazon Fire Stick and a myriad catalogue of Android TV boxes (also called Android set-top boxes). What is an Android TV Box and how does it work? An Android set top box is a smart device that you can plug into your TV to be able to watch live TV and OTT services, such as Netflix and Prime Video. They work exactly like Chromecast with google TV and Amazon fire Stick. And contrary to the name, they do not always look like a box; so don't let the name throw you.
If you have a Smart TV
If what you have is a smart TV, you do not need a dongle like Chromecast wuith Google TV, Amazon Fire Stick, or Android TV box, to be able to watch Netflix and co. A smart TV is equipped out of the box to connect to your WiFi and give you access to OTT/streaming services.