When Xiaomi introduced the Redmi 12C, I was ecstatic. And I will tell you why. Months later, the itel S23+ is selling in the market and is a compelling buy too. I will go into details about what makes the Xiaomi Redmi 12C and itel S23+ odd contenders.
The hype of more expensive phones aside, most Nigerians own affordable smartphones mostly below ₦100,000. For those who want a little more out of their homes and can afford it, they extend themselves a bit and spend a little above ₦100,000, likely below ₦150,000.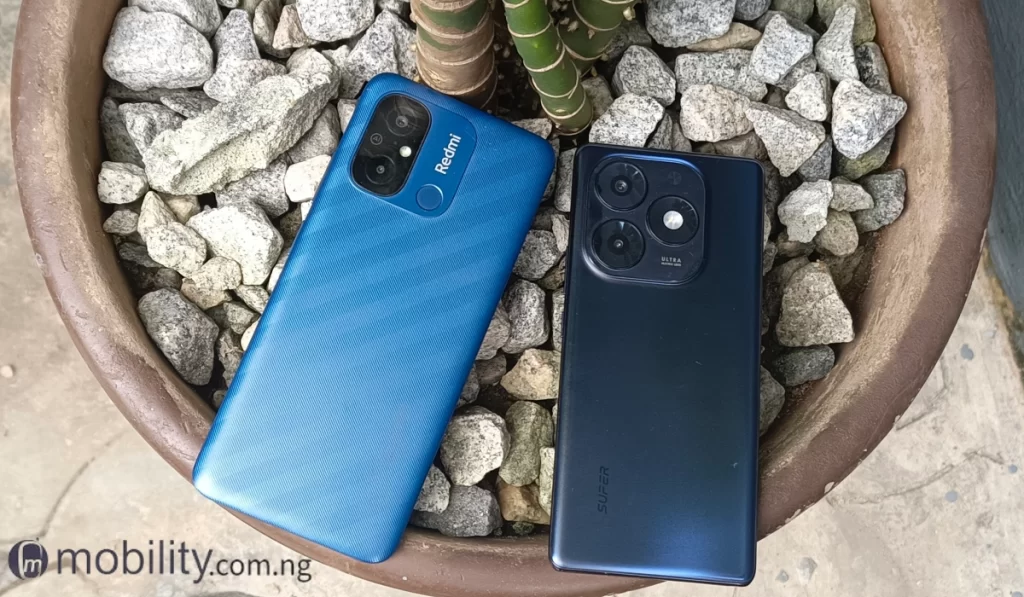 Xiaomi Redmi 12C and itel S23+ both fall in this broad category of affordable smartphones, but with different approaches. We are able to do this comparison review with confidence becuase we have handled and reviewed both devices. Let's see how these two 4G LTE smartphones compare.
Table of Contents
Xiaomi Redmi 12C: key Features and Specs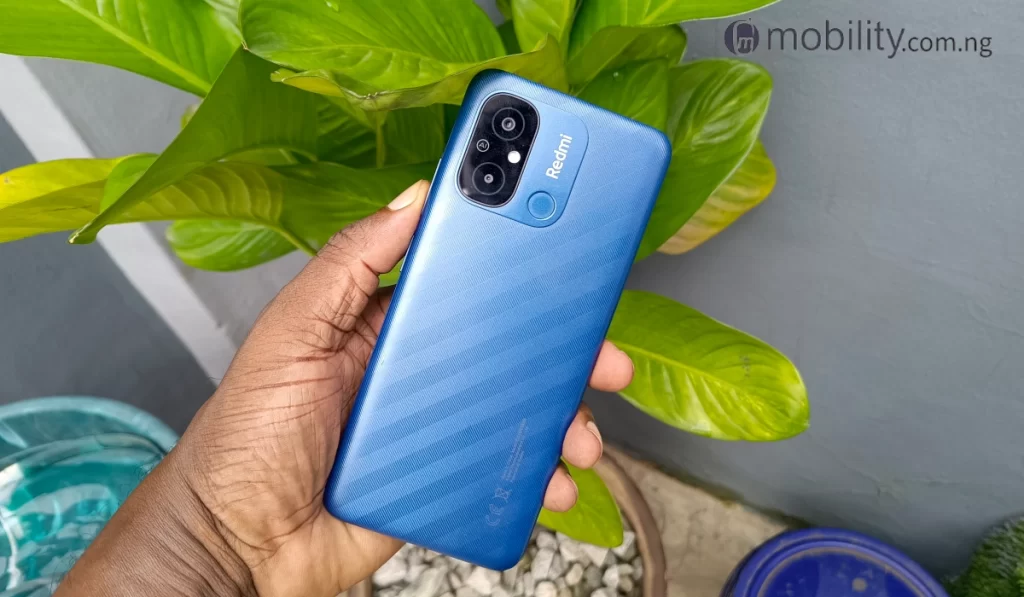 The Redmi 12C has a 6.71-inch LCD screen with 720×1650 pixels resolution. It uses a Helio G85 processor and maxes out at 6GB RAM and 128GB storage for the highest variant. Virtual or extended RAM is available, allowing you to allocate up to 6GB for running of apps on the phone. Charging of the 5000mah battery is at 10W speed. The fingerprint scanner is located on the side. It has a 3.5mm headphone port. It does not have a USB-C port. There is a memory card slot included, should you need more storage space.
itel S23+: Key Features and Specs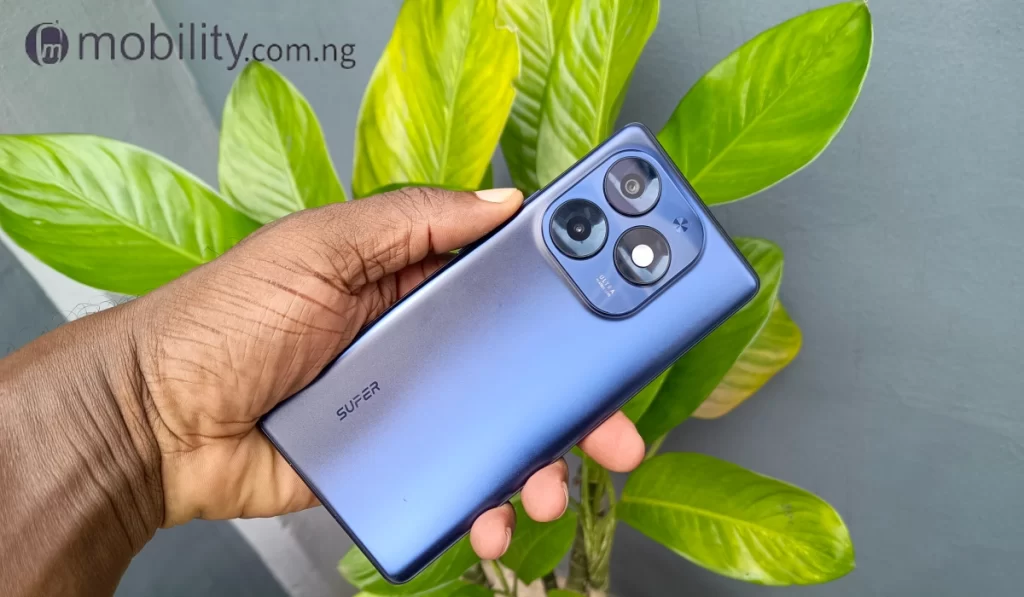 itel S23+ has a 6.78-inch curved AMOLED screen with 1080×2400 pixels resolution and an in-display fingerprint scanner. It uses a Unisoc T616 processor and maxes out at 8GB RAM and 256GB storage for the highest variant. It has up to 8GB extended RAM support. Charging of the 5000mah battery is at 18W speed. It does not have a 3.5mm audio port, though itel includes a USB-C audio headset in the box. It has a USB-C port and no expansion port, so you cannot use a memory card with it.
Comparing Xiaomi Redmi 12C and itel S23+
What ties these two devices together the most are their processors. The Redmi 12C's Helio G85 is similar to the itel s23's Unisoc T616 in terms of performance. As far as benchmarks are concerned, the G85 has an edge with gaming but I doubt that the small difference in numbers will translate to much difference in actual use. Still, an edge is an edge.
Redmi 12C loses whatever performance edge to the fact that it has lower RAM than the itel. The Redmi's RAM options are 3GB, 4GB, and 6GB, while the itel has 4GB and 8GB options. I haven't come across the Itel's 4GB RAM variant on sale in Nigeria, though. As such, whatever Redmi 12C variant you buy is going to be competing with the itel S23+ 8/256GB. A losing battle.
As such, it makes sense to compare only the top configurations of the two devices. Redmi 12C (6/128GB) sells for ₦93,000 at the time of writing this article. itel S23+ (8/256GB) sells for ₦150,000. The price difference is about ₦57,000, but then, the difference in specs, features, and value is huge, too.
While the displays are similar in size, that is where the similarities stop. itel S23+ offers a much better screen experience. The panel is AMOLED and the resolution is 1080×2400 against the 12C's 720×1650 pixels. The difference is clear.
In use, the itel S23+ runs slightly smoother than the Redmi. Due to its slimmer profile and sleeker curved edge design, it also feels more comfortable in the hand. However, it is a fingerprint magnet and it is slippery. Redmi 12C is the phone that will not begin to slip of you place it on a smooth, slightly tilted surface. Additionally, the difference in charging times is a lot.
When it comes to photography, itel S23+ also has the better cameras. The Redmi's 5MP selfie camera doesn't hold a candle to the Itel's 32MP selfie shooter (and no, it isn't about the numbers). The rear cameras share similar specs, but in use, the Redmi loses to the itel. Which should be no surprise. That ₦57,000 difference in their price tags has to have been spent somewhere and it makes sense that some of it was spent on the cameras.
Choosing Between Xiaomi Redmi 12C and itel S23+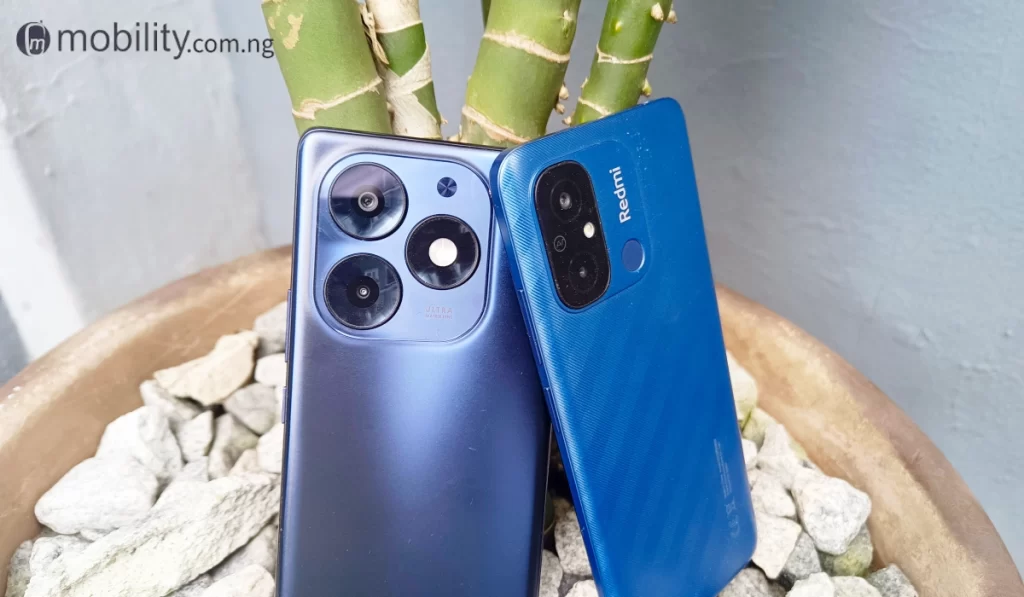 Redmi 12C gives you a heavier device with a lower screen resolution LCD display with no protection, lower RAM, smaller storage, weaker cameras, and slower charging for about ₦93,000 (6/128GB), while itel S23+ gives you a high resolution AMOLED curved screen with Gorilla Glass 5 protection, higher RAM and storage options, and faster charging for about ₦150,000 (8/256GB).
What Xiaomi did with the Redmi 12C is bring the performance of phones in the ₦100,000 – ₦150,000 range to a sub-₦100,000 device. And what itel has done is bring premium features found in higher priced phones to the ₦100,000 – ₦150,000 price bracket. Both approaches are innovative and they work.
Performance is mostly similar between both phones, with the S23+ having an edge with RAM. Beyond that, the itel S23+ offers a premium suite of features that the Redmi does not even come close to touching, and so the higher price tag is justified. If you were to be limited by funds and have less than ₦100,000 to spend on a new phone, the Redmi 12C is the easy choice. But if you can afford to spend up to ₦150,000 on a new phones, you should not be picking any other device apart from the S23+.
Xiaomi Redmi 12C and itel S23+ overlap in some ways, but they address issues differently. Are they competitors? Yes and no. The performance angle makes them competitors. Xiaomi is wooing budget users who want an affordable smartphone with good performance, while itel has bigger fish to fry and is wooing individuals who want similar performance but are also willing and able to spend a little more for a more premium experience.
They are both super budget phones in the sense that they offer more than the devices in their price brackets. They are certainly intriguing smartphones. For more details on both devices, see our Xiaomi Redmi 12C review and our itel S23+ review.
Last Note: Of course, if you want a Xiaomi smartphone at the same price point of the itel S23+, you can get the Redmi 12 with 8GB RAM and 256GB storage for ₦147,000. It has the fingerprint on the side instead of the display, and the processor is the Helio G88, which offers similar performance. While it lacks the curved edge and AMOLED panel of the S23+, it has IP53 dust and water protection and 90Hz refresh rate, both of which are missing in the itel. Now you know what itel skimped on to keep the price of the S23+ down despite its more premium design and display. Nothing goes for nothing.
Dont sleep on this
You can buy your dream smartphone on an instalment plan. Call or message Courage on 0817 160 1491, and mention Mobility Nigeria.