Last Updated on October 3, 2021 by Editor
OnePlus is a Chinese smartphone maker that became famous for making affordable flagships. The brand is not officially present in Nigeria at this time, and so their phones are difficult to come by.
They are not known for making budget or cheap smartphones though – until recently when they introduced the Nord range. If you are looking for the cheapest OnePlus phone in Nigeria, look no more.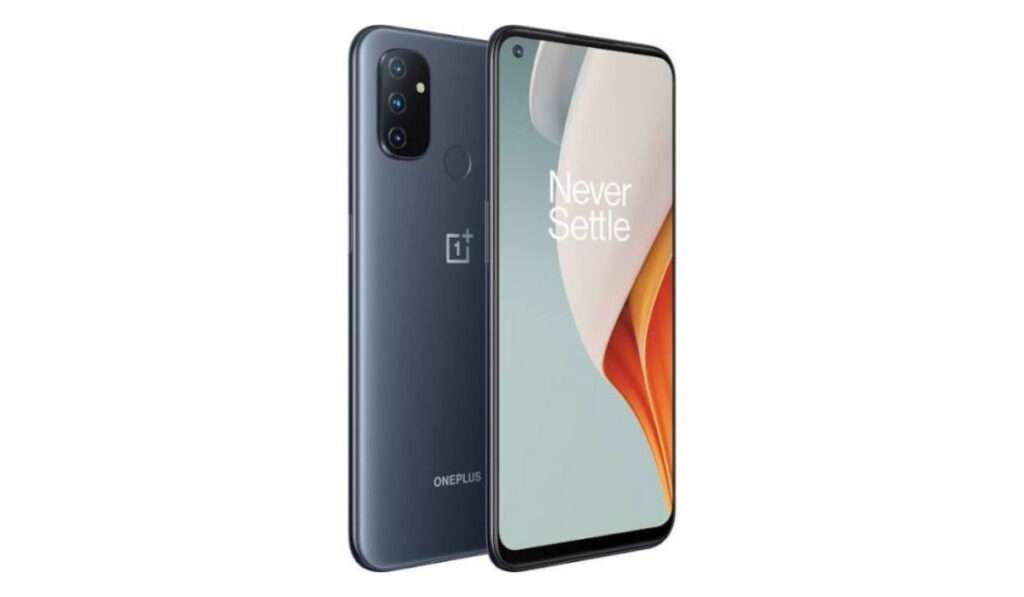 The OnePlus Nord N100 is the cheapest model you can find to buy in Nigeria, and you will find it for between ₦95,000 and ₦100,000 today. I can't give you any guarantees for tomorrow, thanks to our highly weak and unstable currency. With the naira to US dollar exchange rate constantly getting worse, you may not be able to buy it for that price tomorrow or next week.
What specs and features does the OnePlus Nord N100 have? For one, it is a 4G smartphone and supports networks by MTN, Globacom, Airtel, and 9mobile , has a 6.52-inch IPS LCD display, but…wait for it…it has Gorilla Glass 3 protection and 90Hz refresh rate. Yay! Fantastic.
On the downside, the display only has a resolution of 720 x 1600 pixels. Bummer. But then, this is a budget smartphone. You can't expect everything. This applies to the cameras. There is an 8-megapixel selfie camera and a 13-megapixel triple camera at the back. They are okay, but don't expect the most fantastic photography or video recording from them.
In terms of processing power, the Snapdragon 460 chipset is coupled with just 4 GB of RAM. That isn't an impressive combination by a long shot, but perhaps OxygenOS will run smoothly on them. It is known for its lightweight and speed, after all.
What else do we have? A big 5000 mAh battery to keep the lights on for a full day. And whenever you need to top it up, there is 18W quick charging built in to make it speedy. Not bad at all.
Other features include: fingerprint scanner, face unlock, UCB-c, and a dedicated memory card slot, so you can add more storage space to the built-in 64 GB storage. That's the only storage available.
OnePlus devices are not officially available in Nigeria, but you will find indie retailers who import them in for sale. If you want to buy the cheapest OnePlus phone in Nigeria, head to places like Jiji.ng and Nairaland phone market section. You will find the Nord N100 on sale there. At least, those are where I found it.