Last Updated on December 18, 2020 by Editor
In the world of budget smartphones, the ₦40,000 mark is a sweet spot for a lot of people. As a matter of fact, I was not surprised when someone requested that we put together a list of the best phones under 40000 Naira.
There are quite a number of smartphone models under ₦40,000 that have 1GB RAM and 16GB storage. Except they offer some other outstanding feature that gives them an edge over the competition, we are not even going to recommend those. They are valid phones though, especially if your budget is closer to ₦30,000 and you really cannot afford to spend anything up to ₦40,000.
The best phones under 40000 naira
This was a tough list to draw up, as sharp price increases moved a number of smartphones that fit in here earlier out of reach. Below are the devices that pack enough value for us to recommend as belonging among the best phones under 40000 naira.
VIVO Y1s 32GB, 2GB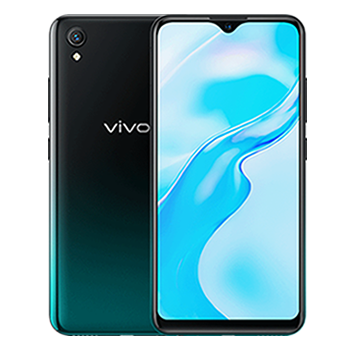 Chinese brand, Vivo, isn't a strong player yet in the Nigerian phone market, but it has some compelling offers. The Y1s is one of them and earns a place among the best phones under 40000 naira.
This budget device has a 6.22″ display, a 4030mAh battery, 2GB RAM, 32GB internal storage, a 5MP selfie camera, 13MP main camera, and a fingerprint reader at the back. Of course, it is 4G LTE compatible.
Price? Just a little shy of the ₦40,000 mark. Specifically, ₦39,900. 
TECNO Spark 4 Air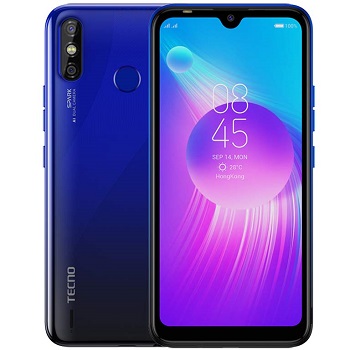 Up next on our list of best phones under 40000 naira is TECNO's SPark 4 Air. It has a 6.1″ display with a waterdrop notch and runs Android 9 Pie.
Under the hood is a quad-core processor, 2GB of RAM, and 32GB internal storage. The battery capacity is a hefty 6000mAh.
There is a 13MP dual camera, with dual LED flash, at the back and a single 5MP camera at ther front.
This 4G phone will set you back by at least ₦37,000.
Samsung Galaxy A10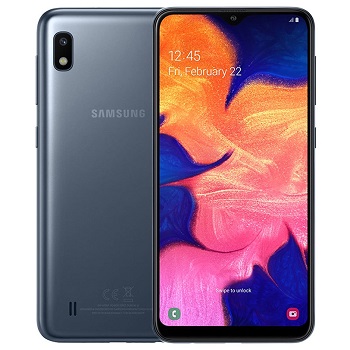 Samsung has a showing on this list. The Galaxy A10 has a 6.2″ IPS LCD display with a waterdrop notch that houses a 5MP camera. At the back is a 13MP camera.
Like the other phones on this list, it is a dual SIM device and supports 4G LTE networks. It is powered by an octa-core processor and has 2GB RAM and 32GB storage.
You will find it in stores around the country for ₦40,000.
UMIDIGI A7s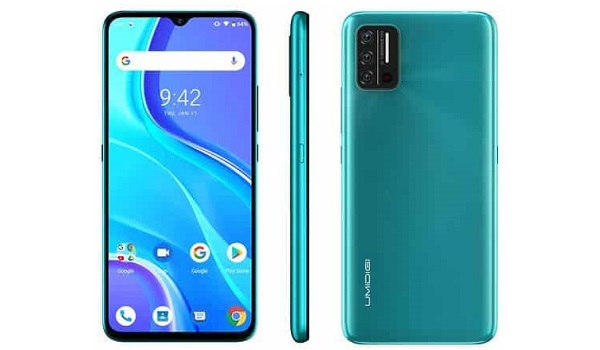 We have left perhaps the most interesting device for last on our round up of the best phones under 40000 naira.
UMIDIGI A7s stands out with a built-in Infrared Temperature Sensor, which works as a contactless thermometer. This can be used to scan the body temperature of people without coming in physical contact with them. This is a novel feature created in response to the COVID-19 pandemic.
What else does the A7s offer? A 6.53″ display, 2GB RAM, 32GB internal storage, Android 10 Go (making it the most up-to-date phone here in terms of software), and a 4030mAh battery.
It also sports a triple camera with 13MP+8MP+2MP lenses at the back, and an 8MP front camera for selfies. It is a dual SIm device as well and has a dedicated memory card slot.
What a package! How much does UMIDIGI A7s cost? a modest ₦36,000 only. Where to find it? Check the UMIDIGI Official Store on Jumia Nigeria.
Wrap Up
As you can see, this is a very short list. There are a few other smartphones that would have made our list of best phones under 40000 naira, but for a few shortcomings.
For example, there is itel P36, which sports a 6.5″ display, 2GB RAM, 32GB storage, a hefty 5000mAh battery, an 8MP selfie camera, and two 8MP cameras at the back. But in an odd development, it lacks 4G LTE. There is a Pro LTE version that fixes that omission, but that variant costs above N40,000.
We also have TECNO POP 4, which has similar specs but lacks 4G LTE as well. The POP 4 Pro has 4G LTE, but for some ridiculous reason, TECNO Mobile reduced the RAM to 1GB and internal storage to 16GB. In our opinion, those reductions are too high a price to pay for a smartphone that costs just below N40,000. 
There are many other smartphones under N40,000 that offer less than what we have on this list. They cost closer to N30,000 and common features include 1GB RAM, 16GB internal storage and 3G network support.
And so, it is a wrap on our list of the best phones under 40000 Naira. Happy shopping!