Last Updated on December 13, 2020 by Editor
What is the Glo Oga SIM data bonus about? With a new Oga SIM, you get 125% data bonus on all data plans. Here is how it works and how to get it.
The self acclaimed "Grand masters" of data are at it again. In a bid to bring in new customers and much more traffic to the network than there already is. Glo has recently switched up the amount of data gotten with the usual amount, for monthly data plans.
I personally think it's quite a positive step, and would likely draw a lot of people, because the amount of data that was added is just ridiculous. They call it the "Glo Oga Sim". You will probably want to get yourself a Glo SIM after this. Although, I can not guarantee that you will get speedy network or a stable one, to be honest. I have always had problems with Glo, but who knows it might be better now. But with the type of bonus that's been added, I doubt anyone cares about the speed, LMAO.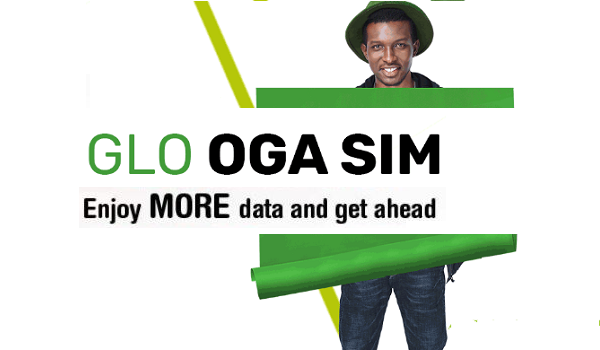 FEATURES OF THE NEW GLO OGA SIM DATA BONUS
As I stated earlier, unfortunately, this plan only applies to new users of the SIM. To be a new user, you have to have had the sim for not more than 90 days or less. Once you pass the 90 day mark, the feature will revert you back to usual data per amount that every other user uses. Imagine getting a 125% bonus on a monthly data plan, that's just plain madness.
HOW TO SUBSCRIBE AS A NEW USER OF THE GLO OGA SIM
You will still be required to use the same USSD code that all the other users use. It's basically the same process. The only difference is the crazy bonus implemented on monthly plans.
To enjoy the Glo Oga SIM data bonus offers, all you need to do is dial *777#, then choose whatever plan you want, e.g:
N1000 – 3.2GB + 500MB
N1500 – 6.25GB + 500MB
N2000 – 9.00GB + 500MB
The madness keeps on going like that. Simply pick the package that fits your budget and your data use. If you want to enjoy this, you better run to the closest outlet where you can buy and register a Glo SIM. The funniest part is that the bonuses are available for 90 days. That's a long time to enjoy the generous data offers.
The data is usable on any device – feature phone, smartphone, tablet, modem, or mifi, and works regardless of whether you have 4G, 3G, or 2G network coverage.