If you are enthusiastic about the online space, you will have realized by now, that there is seemingly no end to the endless opportunities that the internet has to offer. What if I told you that there are mobile apps that let you earn while browsing? What would your response be?
In every sense of the word, THE INTERNET IS A GOLD MINE and there aren't any other six collective group of words that are truer than this.The virtual space has become a huge force to be reckoned with while at the same time cementing its place as a huge part of our day to day lives that we have become ever so reliant and dependent on.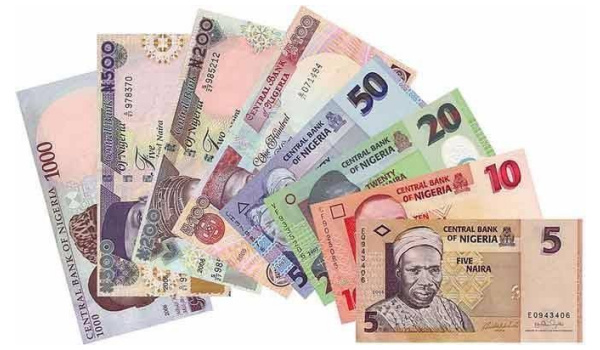 Some might call it a basic necessity while others might describe it as an absolute requirement but one thing is certain; THE INTERNET ABSOLUTELY ROCKS. It is no longer a question of what services can be found online but rather which company or organization can provide the service best.
One thing common with every growing market or community is that the competition is always very stiff and this one is no different in that regard. As Nigerians would say, E CHOKE.
For example, we have websites and applications that lets you connect with different kinds of people from around the world like Facebook, Twitter, Instagram, LinkedIn, TikTok, WhatsApp, Telegram, Pinterest etc. Each of these platforms have one thing in common which is to enable you socialize and connect with any and all kinds of people via the online space. But each of them offers different kinds of services that are significantly peculiar to them and they all work differently. As a result, every individual has a one or more that they personally identify with.
You might be a Twitter person and have zero tolerance for Facebook. You might also enjoy WhatsApp but not Telegram.
And this is also true for every type of service available online that you can think of. Apart from social media platforms, we have payment platforms, (PayPal, Stripe, Grey etc) bank platforms, (GTBank, First Bank, Wema Bank etc) learning platforms, (Udemy, Skillshare, Duolingo etc) and I could go on and on because the list is seemingly endless but the main thing to know here is that there is literally a platform for anything you can think of.
If you use any of these platforms in your every day life, you definitely have one you enjoy than the rest because of a certain service they provide that sets them apart from the others. Now that this is established, this article will be talking about one of such platforms that provide a service you are all too familiar with. If you are a frequent user of the internet, you certainly need a browser to access the Web with.
Web browsers can also be called the gateway to the internet, because they act as a link between you and everything on the virtual space. Web browsers are an integral part of life—without them, there'd be no easy way to navigate the internet. Even if you're not familiar with the term "browser," you've definitely used one before: Google Chrome, Apple Safari, Mozilla Firefox, and Brave are just some of the major browsers available today.
But how do they work?
Basically, when you visit a website your browser sends a request to the server where that website "lives." The server then sends back the content you see on your screen. You can't browse on the internet without an internet browser but like every other thing that technology has to offer, there are choices to be made as to which internet browser might serve you the best. Making a choice between the several internet browsers available can be a daunting task which is why I'm here to make that choice easier.
Why browse the internet plainly when others – like me – are making money while doing so?
Yeah, you heard me.
While you just simply access the internet, me and others like myself get paid for doing so.
Like I mentioned earlier, a growing market is excessively filled with competition and the beauty of competition is that every industry is always looking to outdo the other, which just means more perks and benefits for consumers like us.
List Of Apps That Let You Earn While Browsing
In this section of this article, I'll be showing you a few Web browsers that let you earn while browsing. Let's go.
1. BRAVE BROWSER
The Brave browser is what you might call a "crypto browser". If you haven't heard of a crypto browser, it's likely because many people also refer to them as blockchain browsers. Both terms refer to any web browser that supports Web3 technologies, such as blockchain. More specifically, these browsers bridge the gap between today's Web 2.0 experience and the decentralized internet envisioned by Web 3.0 enthusiasts.
Brave browser integrates a built-in, browser-native crypto wallet and rewards users with free crypto currencies called BAT for choosing to view privacy-preserving, first-party ads. The browser has a built in crypto wallet that allows you to easily withdraw your earnings without any difficulties.
Aside from their impressive feature that allows you to earn while browsing, Brave browser is one of the best browsers you can use today. According to their website, they are "3x faster than Chrome. And they offer better protection from Google and Big Tech". While you might agree that's a very bold claim, here are some of the browser's key features that backs it up:
Invasive ads blocked
Cross-site trackers blocked
Cookies blocked
Fingerprinting blocked (cookie-less trackers)
Malware & phishing protection
Protections against bounce tracking
Anonymized network routing (Tor mode)
A secure, browser-native wallet etc.
The Brave browser is available for download on both Android and iOS devices. All you have to do is to go to your Google Play Store or your App Store and search for "Brave browser". Download it and start mining free crypto.
2. CRYPTOTAB BROWSER
CryptoTab browser – as the name should imply – is also a crypto browser. CryptoTab is the world's first browser with mining features. You mine and earn BTC without looking up from watching videos, chatting, or gaming online.
Unlike the rest of the browsers on this list, CryptoTab is actually the only browser that was primarily developed for users to mine free Bitcoin. The app is available for download on the Google Play Store and the App Store. To use it, you simply search for CryptoTab on your mobile device. You should know there are several versions of this application.
The CryptoTab browser and CryptoTab browser Lite is free for users but the CryptoTab Pro requires the payment of a little token to download as it contains some "special features" as opposed to the other versions.
BONUS TIP
OPERA MINI SHAKE AND WIN
You might be wondering why Opera mini is appearing on the list because they don't offer rewards to their users for browsing. Well you're right. And wrong at the same time.
As a result of celebrating with their users during the ongoing world cup tournament, the Opera company is holding a contest called SHAKE AND WIN.
Shake and Win kicked off on November 20th, and all you have to do is just shake your phone to have a chance at winning daily prizes! You can access Shake and Win inside the hugely popular Opera Mini browser.
On the Opera platform, you will see a floating button or an in-app notification that, if you click, will take you to the Shake and Win homepage. From there, just shake! Once you do, you can potentially win either a puzzle piece or an immediate prize. Puzzle pieces are for the bigger prizes – including brand-new smartphones! – and you'll need to collect five more over the course of the competition to win. Other prizes include airtime from popular network providers – including MTN, Safaricom, Airtel, and AirtelTigo and many more – and cash prizes.
The total amount of winnings is over $300,000.
READ THAT AGAIN!
Unfortunately, this is available only to Android users. To get started, make sure you don't have Opera Mini installed on your Android device and if you do, you'll have to uninstall it. This is to ensure that the new version you'll be downloading has the shake and win feature.
After ensuring this, you can click on this link – https://tinyurl.com/Shakendwin – to download the updated version. After installing the app, you simply follow the instructions above to start winning. The contest is only available in major African Countries like Nigeria, Kenya, South Africa etc and it ends on the 24th of December so you might want to get started now.
Written by yours truly, Kolawole Emmanuel Timilehin.
Dont sleep on this
You can buy your dream smartphone on an instalment plan. Call or message Courage on 0817 160 1491, and mention Mobility Nigeria.