First, it was quad-core processors from LG and Huawei. Little did we know that Nokia was going to pull a mad stunt of this magnitude that totally changes the game again.
While HTC had been smug about their upcoming 16 megapixel camera phone, that became a non-issue as of this morning when Nokia announced the successor to the legendary N8 – the 808 Pure View. That basically extinguished the spark that HTC had been hoping to flaunt.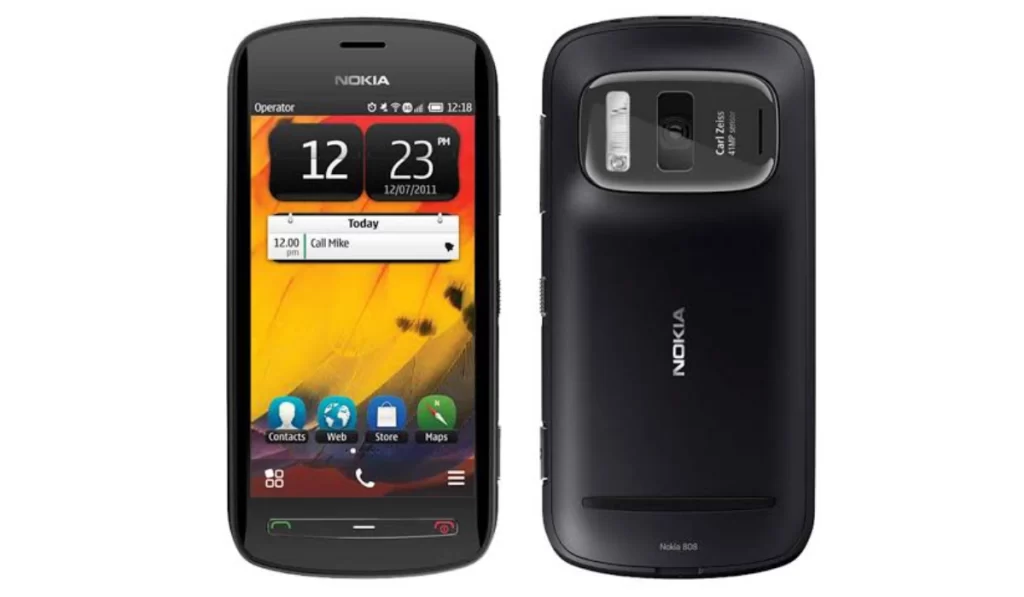 41 MegaPixels? What For?
The Nokia 808 PureView features a 41-megapixel sensor with our highest performance Carl Zeiss optics to date and Nokia's brand-new pixel oversampling technology. You heard that right; its no typo.
The beauty here is that it is not about megapixels for megapixels sake. We all know that Nokia know camera phones. The innovation that was put into this is just great.
Nokia says, 'It's not about the piles of megapixels but rather what you can do with them'. It isn't about shooting pictures the size of billboards! Instead, it's about creating amazing pictures at normal, manageable sizes. There's a combination of benefits.
How It Works
The Nokia 808 PureView uses its 41 MP sensor to capture image data from multiple adjacent pixels and condenses it into one, resulting in stills at lower resolutions with amazing detail and low noise levels. The optics are Carl Zeiss and there's Xenon flash and a LED one acting as a video light. It can capture 3 MP, 5 MP, 8 MP, and 38 MP stills.
In summary, here's a 41 megapixel camera that produces superb, stunning 3, 5, or 8 megapixel shots and awesome 1080p video.
Other Benefits
zoom in up to 3X without losing any of the details in your shot
audio capture stereo CD-like quality for video recordings
1080p video recording at 30fps, with 4X lossless zoom
significantly improved low light performance of over 5x more light
faster shutter speeds, reducing the effects of camera shake
Other Specs
– 4″ ClearBlack 640 x 360 pixel display
– 1.3 GHz processor + GPU
– 512MB of RAM
– 16GB internal memory
– Xenon and LED flash
– FM transmitter
– Nokia Belle OS
– 1/1.2″ optical sensor – 2.5 times the size of the N8′s sensor (the biggest on any smartphone)
– Xenon flash (twice as bright as the N8′s)
– LED flash for video light
– USB On-the-go support
– Li-Ion 1400 mAh battery
The 808 PureView should ship in the 2nd Quarter of 2012.
My Conclusions
What Nokia have done here is simply brilliant! Someone asked what he would be doing with 41 megapixels on a phone. Well, now you know: its not for the sake of 41 megapixel shots. It is to produce stunning regular shots, among other benefits.
But brilliant is not the word that I was looking for. What Nokia has done here is mad. And wicked. Move over, Nokia N8; hello Nokia 808 PureView!
Dont sleep on this
You can buy your dream smartphone on an instalment plan. Call or message Courage on 0817 160 1491, and mention Mobility Nigeria.