Last Updated on May 25, 2023 by Editor
Your mobile phone is your digital companion, the closest pal to you thanks to advanced technology. And no – no one should be monitoring your calls and messages. That is a gross violation of privacy.
Because virtually every mobile phone user today uses his/her phone to store quite a lot of personal data, just like a diary. That includes personal photos, bank and credit card information, a bunch of passwords, important documents, chats and contacts.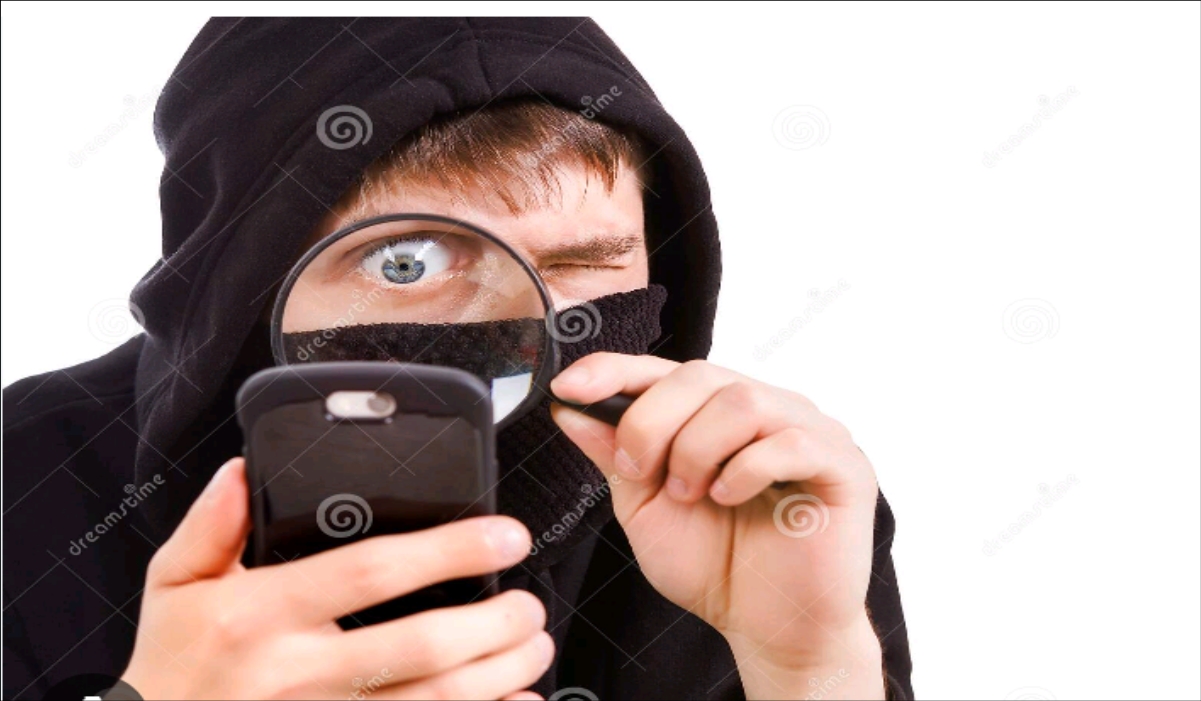 But humans that we are will circumvent that privacy while possible for selfish reasons. Mainly to control or gain advantage of others. Having spies or hackers monitoring your calls and messages is no longer a strange crime in modern society. But it is one that critically needs to be blocked, for your own safety. Hackers and spies can cause enormous damage to you while accessing your phone and private data.
Table of Contents
How to Detect if Someone is Monitoring Your Calls and Messages
Watch out for the following signs of spyware on your mobile phone. Especially if you have more than two of these indicators. They could very well indicate that someone is surely monitoring your calls and messages, so they must be blocked.
Strange Apps Appear on Your Phone
Certain suspicious apps suddenly appear on your phone's app drawer (the desktop) – who did that? They could even be spyware if you investigate them. Watch out for any specific spyware that appears on your phone, like Clevguard, EyeZy, SpyBubble, mSpy.
Waste no time to delete these apps, and scan your mobile phone immediately for malware. In which case, we also recommend that you install and regularly update a reliable anti-malware app on your mobile phone.
Your Phone Battery Suddenly Starts to Drain Too Quickly
Any software meant for monitoring phone calls or messages actually impacts your phone's battery. So if spyware has been downloaded onto your phone, be sure it will drain your battery fast. Because it needs extra power to work while recording voice exchanges and/or scanning chats. So if your phone's battery all of a sudden starts to drop rapidly, look out for spyware on your phone.
Weird Sounds While Making a Call
If you hear unexpected sounds like clicks or pops while making a call – don't ignore it. That could be a sign that someone is on the line, recording your conversation while pressing buttons.
Is Your Phone 'Rooted'? You Need to Find Out
A rooted phone is one that allows the user (or someone else) to have root access to the Android operating system. Thus, someone who knows about rooting can easily control the device. It is also called 'unlocking' or 'jailbreaking' a phone.
You can find out if your phone is rooted by using a root checking app. Download and run 'Root Checker' on your Android device to detect such a compromise. You may need to do a factory reset of your phone to disable the rooting.
Your Phone Reboots Randomly
If your phone reboots on its own in a random manner, someone may be trying to install spyware to monitor you. Additionally, these spy software allow the hacker to see what you are doing on your phone in real-time and record it. That is, he/she has remote access to your phone.
Besides this, such monitoring or tracking software on your phone may even prompt the random rebooting themselves. When that happens, scan and/or reset your phone (depending on how severe the symptom is).
Phone Temperature Increases When Idle
Could your mobile phone lie idle, and then it gets hot? Obviously your phone is doing some kind of hidden 'work'. In which case, your phone's battery is probably being used by a spyware running continually in the background.
Hint: For Nigerian users – dial *#62# on your phone's calling app. It will display the number monitoring your phone calls. If there is no such number, it wil return empty.
Ways to Block Spies from Monitoring Your Calls and Messages
Regulate Your App Permissions
A good number of apps usually ask for permission to use some services on your phone. But be alert when such permission looks like or sounds unusual – like asking for too much. An app may request access to your camera, microphone, File Explorer, or picture gallery. Do well to check if these permissions are too many or out of place, and restrict them if necessary. Otherwise you may not even install that app at all (or delete it if you installed it earlier).
Avoid Rooting Your Own Phone
Unlocking or rooting your own phone may sound like you are a genius. However, be aware that someone else may also access your phone from a remote location, to install unauthorized or malicious apps. So, to avoid a later regret that would cost you money perhaps, let your phone be.
Use Strong Passwords on Your Phone
A good way of protecting your mobile phone is to use a strong password to lock it. It should be as complex (and as long) as possible. You may even use password generator apps to simplify the process. So long as hackers and spies cannot decipher or bypass the phone's password, you are safe. It would be difficult for them to install any unauthorized app.
Be Vigilant: Prevent Untrusted People from Handling Your Phone
Do not leave your phone carelessly around for others to handle it – especially when you are not paying attention. And even when you are fully aware, allow only trusted persons to handle your phone. Otherwise that random person can move from fidgeting with your phone to committing more daring violations on your phone.
You may have loved ones or acquaintances with suspicious moves that could tamper with your phone. Don't ignore the signs all the same. Safeguard your phone.
Ensure You Instal only Trusted Apps
Do not be surprised that many apps are not safe, as they are gateways for admitting malware onto your phone. Malicious apps and malware may enter your phone through more than one source. Nevertheless, to be on the safe side, ensure you get your apps from an authorized app store. Apple app store and Google Play store are quite reliable, as they enforce certain security measures to guard against downloading dangerous apps.
Perform Software Updates Regularly
Ensure that you regularly update your phone's apps, operating system, and antimalware to the latest (compatible) versions. There are normally security updates that are released time and again to block or patch up any vulnerabilities in your phone. Make good use of that opportunity.