Accidents happen all the time. It is no different with our phones and smartphones. Whether your phone has refused to come on, has a broken or cracked screen, is overheating, or not charging, there are authorized and competent phone repair shops and service centres across in Nigeria that can fix faulty phones.
Screen damage is perhaps the most common accident with mobile phones and smartphones. As such, every reputable service centre must be able to carry out smartphone screen repairs. Your best bet are authorised centres, though there are independent outlets that do a good job.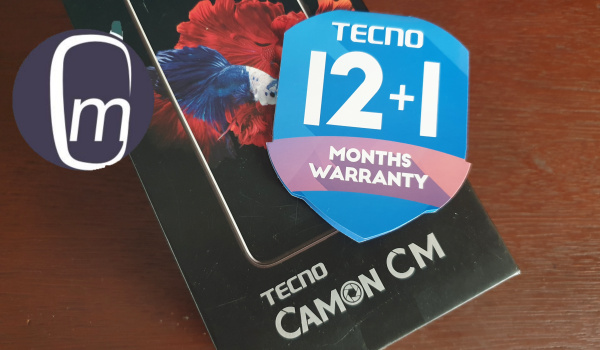 The advantage of using each manufacturer's authorized service centres is that the warranty of your mobile phone is intact. Mobile manufacturers insist that if anyone outside their authorized centres tamper with your phone, the warranty is voided. Once your phone is outside the warranty period, though, it does not matter any more, and you can take it anywhere.
Where to fix faulty phones and get smartphone screen repairs done
Anyway, we have compiled a list of available service centres and smartphone screen repair shops for your convenience.
Where to Repair Nokia Phones

Best Service RAYA used to be a Nokia branded service centre and was one of many located in multiple states across the country. The shop still services Nokia devices and Microsoft Lumia smartphones till date and handle warranty issues as well.
Ikeja Best Service RAYA: No. 18, Kodesoh Street, Ikeja, Lagos.
Abuja Best RAYA: Discovery mall in front of AP plaza from Ademola Adtkombo . Wuse 2. 
Ibadan Best RAYA: 48A Adekunlr Fajuyi road, opposite MRS filling station, Mokola, Ibadan. 
Kano Best RAYA: No18D Civic Center Road, after Railway Station. Kano. 
Where To Repair BlackBerry Phones
Slot Systems: No. 2B, Simbiat Abiola Way (former Medical Road), Ikeja, Lagos.
Slot Systems is an official BlackBerry repair centre, so they handle warranty issues as well.
Where To Repair TECNO, Infinix, iTel Phones
Carlcare: Digital Square, 2nd floor, No.20, Obafemi Awolowo way, Ikeja, Lagos.
CarlCare is the official service centre for all brands under Transsion Group. As such, they handle warranty issues for TECNO, Infinix and iTel devices.
Carlcare also has service centres in the following towns:
Samdee Ventures, Shop 14, 2nd Floor, Olukayade Plaza, Akure
No. 44B, New Market Road, Onitsha
No 25, Beirut Road, Kano
Isolak Building, Queen Elizabeth Road, Ibadan
No. 16 Gwani Street, off IBB Way, Wuse Zone 4, FCT, Abuja
No. 290 Aba Road, Port Harcourt
G5/F6 Ya Ahmed House, Ahmed Bello Way, Kaduna
No. 5/7 Isekhere Street, Off Ibewe Road, Ring Road, Benin City
11A, Ogoja Road, Abakaliki
No. 19 Lalubu Rd, Oke-ilewo, Abeokuta
No. 192 Azikiwe Road, Aba
No. 13 Fayose Market, Ado-Ekiti
Where To Repair Alcatel, LG, Motorola Phones
Kanfix: No. 14, Simbiat Abiola Way (former Medical Road), Ikeja, Lagos.
Where To Repair Motorola, Sony Ericsson, Huawei, ZTE, Lenovo, Samsung Phones and other brands
i-Cell: No. 4, Kodesoh Street, Ikeja, Lagos.
McDorsey: No. 33 Araromi St, Lagos Island, Lagos.
Best Service RAYA: (for Samsung phones) No. 18, Kodesoh Street, Ikeja, Lagos.
Where To Repair OPPO Phones
Lagos OPPO Service Centre: No. 79/81, Obafemi Awolowo Way, Ikeja, Lagos., Lagos.
Abuja OPPO Service Centre: old banex plaza WUSE 2 suite SC 13/14 Abuja.
Where To Repair Xiaomi and Redmi phones
Does Xiaomi have a service center in Nigeria? Yes; they do. One is located at 18 Kodesoh Street, Ikeja. That is the same address as RAYA. Here are all the official Xiaomi service centres in the country:
Best Service RAYA: No. 18, Kodesoh Street, Ikeja, Lagos.
16, Saka Tinubu Steet, Victoria Island, Lagos
Water Front Complex, Plot 8 Block 12E, Admiralty Way, Lekki, Phase 1.
Where to repair Huawei phones
Best Service RAYA: No. 18, Kodesoh Street, Ikeja, Lagos.
Other Phone Repair/Service centres in Nigeria
Over the last 15 years of owning and reviewing all kinds of phones, I have had good experiences with McDorsey, i-Cell, Best Service RAYA, and CarlCare. New shops keep springing up though, so if you know any other competent mobile service centres or phone repair shops in Nigeria, feel free to add their name and address in the comment section.
If you also know more service centres and repair shops in more cities and towns outside above the listed ones where you can fix faulty phones or get your smartphone screen repair done, kindly let us know as well, so we can add them up.
Dont sleep on this
You can buy your dream smartphone on an instalment plan. Call or message Courage on 0817 160 1491, and mention Mobility Nigeria.