Waiting for a major software update is not a pleasant experience. Well, I can speak for myself. It isn't for me. I dislike it. But here I am, 6 months after the official release, waiting for Android 10.
My Nokia 6.2 is scheduled to get the update, but it is taking forever for that to happen. I don't understand why HMD Global is foot-dragging on it. Even the lowly Nokia 2.2. is currently getting updated to Android 10.
I have published my Xiaomi Mi Note 10 Pro review after using the phone and still have the device with me. It is scheduled to get Android 10 too. But that may not happen for a while either.
It isn't that I haven't experienced Android 10 at all. I had a Pixel 3A with me briefly, and it was already on Android 10. I have also only just completed reviewing another phone that I cannot name now for another smartphone brand, and it is on Android 10 too.
So yes; I have experienced Android 10, but not on my daily smartphone. Having tasted a better meal can be nasty, if you have to let go and revert to the other meal you have been consuming.
That is perhaps why my waiting for Android 10 on my regular smartphone has been a difficult experience.
Perhaps you are already thinking and will likely say to me, "Why don't you just switch to Google Pixel, so you can get major Android software updates as soon as they are released?"
I have considered that too, and it is a good idea. I do not like that there arw no official channels for Pixel smartphones here in Nigeria. That means one must purchase through unofficial 3rd party retailers. It also means that should the device have a fault, I would be on my own.
Another brand that has been exemplary with software updates in recent times is OnePlus. A OnePlus smartphone is an attractive proposition to me, especially because I have never owned one.
Over 200 smartphones and not one has been OnePlus. Hian. I should change that. We will see how it goes. There are always more than one factor that influence one's choice of a smartphone.
But back to the Android update thing, most Android makers are guilty of slow updates. I could have a smartphone made by Samsung, Huawei, OPPO, TECNO, Infinix, or any of the others, and I'd probably still be waiting for Android 10 with it too.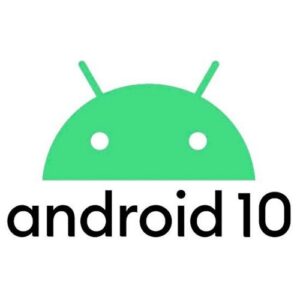 It does not look like outside of Google Pixel phones and one or two other brands, the problem of speedy software updates will ever get solved.
Is your smartphone due for the Android 10 update? Are you, like me, waiting for Android 10 too? On what phone?
Dont sleep on this
You can buy your dream smartphone on an instalment plan. Call or message Courage on 0817 160 1491, and mention Mobility Nigeria.