Last Updated on July 26, 2023 by Editor
If you have just collected your Verve card and are attempting to use it to make a payment online for a foreign currency purchase, you will be unable to. There is one little thing you need to do to make it work for online transactions: You need to set up your Safetoken. We explain what Safetoken is and how to activate it.
What Is A SafeToken?
In simple terms, Safetoken works like your hardware or SMS token. The system generates a One-Time-Password (OTP) whenever a transaction is initiated through Interswitch's Web Payment Platform. As you may already know, Verve cards run on Interswitch's network. While your Verve card has the standard security features like PIN and SVV code, Safetoken is an extra layer of protection for your transactions.
As mentioned earlier, you need to activate Safetoken on your card in order to be able to generate a One-Time-Password (OTP) when carrying out an online transaction.
How To Activate Safetoken For Your Verve Card
Just walk or drive up to an ATM and follow the steps below:
Insert your Verve card in the ATM card slot
Type in your 4-digit PIN and press Enter
Select your bank account that the card is tied to
Select 'Quickteller'
Select 'Pay Bills'
Select 'Others'
Enter '322222" as the Biller Code
Enter your phone number as 'Customer Reference'
Accept the N1.00 amount displayed
Click on "Pay Amount Due"
You should get a successful activation notification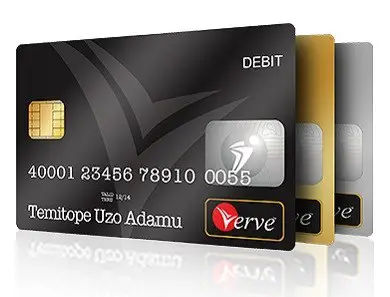 Don't forget that the phone number you enter must be the one associated with your Verve card.
What Now?
Your Verve card is now ready for online transactions. Anytime you need to make a payment online and an OTP is required of you, Interswitch will send it to you via SMS. Just enter the OTP to complete your transaction.
You Can Get A Safetoken OTP via USSD Too
Note that you can also generate OTP for use during online transactions by dialling a shortcode on your registered line. Here is how to do that:
Dial *322*0# using your registered number
A list of your existing cards will be displayed
Select the bank you wish OTP to be generated for by typing the number it is ie. 1, 2 etc
An OTP is generated and displayed for your use
Enter OTP on the website you are using your Verve card on to complete your payment.
Other ways to get SafeToken OTP
Besides dialling a USSD code, you can get a transaction OTP through the following alternative means:
By adding your Verve card to the Quickteller App
By Email
By texting "BankName OTP" to 32122 (Click here for list of Banks)*
Don't miss our reviews.
Join our WhatsApp Group, to be notified of the most important articles and deals,