Your iPhone's touchscreen is its principal input device, so if it malfunctions, your phone won't function. A non-responsive touchscreen – which is defined as one that either doesn't answer your taps at all or responds infrequently – can be scary and annoying. However, it's relieving to know that there are some easy fixes you can try to get it working again.
In this article, we go over these methods and show you how to repair an unresponsive iPhone touchscreen. So, keep reading to find out how to get this done, whether via a simple restart or going through the drastic measure of contacting Apple.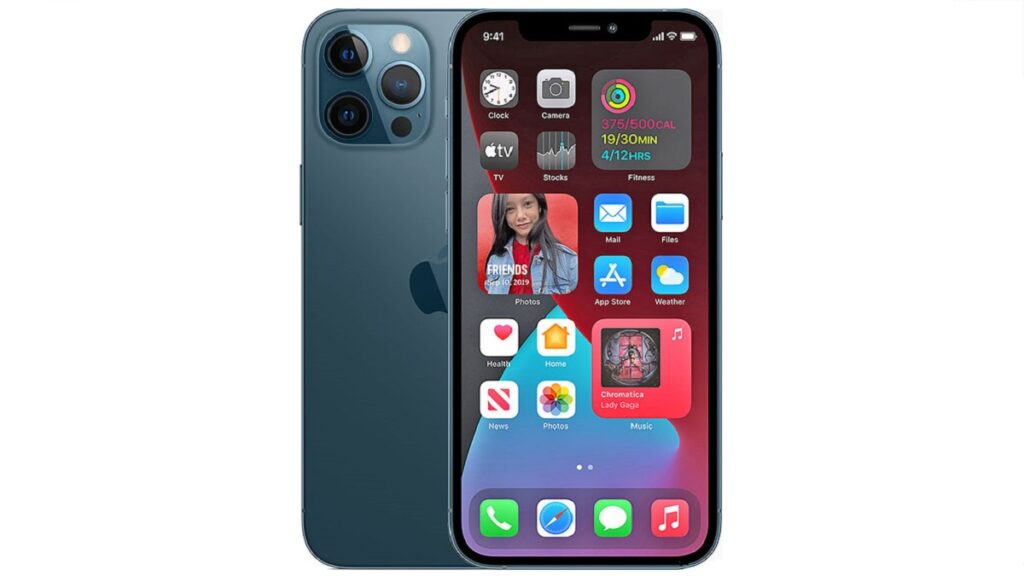 What Can I Do To Fix An Unresponsive iPhone Touchscreen?
There are several different methods to troubleshoot if your iPhone's touchscreen is not responding, and we've described the most effective ones below.
Restart your Device
Restarting your iPhone should be the first thing you attempt. Doing this is pretty easy. On iPhone X and later models:
Try restarting it normally by holding the Side and Volume Up/Down buttons at the same time (hold only the Side/Top button on the iPhone SE (2022)/iPhone 8 and older devices).
You should move the slide to the Power off slider if your touchscreen is still sensitive enough to do so. Hold the Side (or Top) button until the device restarts.
Of course, you might discover that your touchscreen is so unresponsive that you are unable to properly shut off your iPhone. Try a forced restart in this situation. Here's how you accomplish this on an iPhone 8 and later devices (including the iPhone SE (2022):
Once the Apple logo appears, hold the Side button while simultaneously pressing and fast releasing the Volume up and down buttons.
For the iPhone 7 and 7 Plus: Hold down the Volume Down and Side Buttons together until the Apple logo appears.
For iPhones up to and including the iPhone 6S: Press and hold the Home and Side/Top buttons until the Apple logo appears.
You should try restarting your iPhone first before doing anything else, because doing so will usually fix an unresponsive touchscreen.
Examine Your Screen Protector
Nowadays, screen protectors are often fairly thin, but in a few rare instances, they might be to blame if your iPhone's touchscreen isn't working. As a result, you should verify that the screen protector has been correctly mounted on the touchscreen of your iPhone. If you suspect that it hasn't, try taking it off and putting it back on or, if you have a fresh protector available, use that instead and apply it correctly this time.
Try taking off your screen protector even if it has been installed correctly. It's possible that it has been affecting how your touchscreen functions for some reason. You might want to think about either forgoing a screen protector or purchasing a new (perhaps thinner) one if your iPhone's touchscreen starts functioning normally after removing it.
Wipe your Phone's Screen
The functioning of the capacitative touchscreen of the iPhone might be hampered by dirt, dust, or dampness. If you, therefore, find yourself dealing with an unresponsive screen, you should attempt cleaning it. From top to bottom, gently wipe the screen with a dry microfiber cloth until it resembles a spotless surface. Try one of the potential fixes below if the issue still persists.
Update your Device
The next thing you should attempt is updating your iPhone by connecting it to your computer, assuming you've tried the procedures above and your iPhone touchscreen is still not responding. Due to the non-responsive touchscreen, you will be unable to update it normally and must first put it into recovery mode.
What you must do is as follows:
Your gadget and PC need to be connected first. Launch Finder if you are on macOS Catalina 10.15 or a later version. Launch iTunes if you're using macOS Mojave 10.14 (or an earlier version) or Windows (on a PC).
If you have an iPhone 8 or newer device, swiftly press and release the Volume Up and Volume Down buttons, followed by the Side button, to bring up the Recovery Mode screen. Hold the Top/Side and Volume Down buttons at the same time on an iPhone 7 or 7 Plus until the Recovery Mode screen shows. Press and hold the Home and Top/Side buttons on an iPhone 6S or earlier.
You will be given the choice to upgrade or restore your iPhone in a window that will appear on your computer. Press Update.
Any software-related problems that might be causing your iPhone's touchscreen to freeze can be fixed by updating your device. However, it would be worthwhile to conduct a factory reset if it still doesn't work.
Perform a Factory Reset
You should keep in mind that you won't be able to back up your iPhone before conducting a factory reset if the touchscreen is completely unresponsive. It also won't be possible to back up your iPhone using either the device itself or a computer. This is because even connecting your iPhone to a computer normally requires you to press Trust on your iPhone.
Without a recent backup, you might still wish to proceed and do a factory reset. In this instance, choose Restore rather than Update when you've completed the three steps we described in the section above.
Get in Touch with Apple Support
It may not be a good idea to factory reset your iPhone, especially due to concerns about losing all your data; instead, you should speak with Apple Support. As a last resort, this is probably a safer option than factory resetting your iPhone because Apple might be able to resolve the problem without wiping the memory of your phone. The problem could be hardware-related, thus putting Apple in a better position to fix it correctly.
In conclusion, while an unresponsive iPhone touchscreen can be a rather frustrating issue, you should be able to fix it successfully following the instructions we've provided above. If nothing works, then you need to reach out to Apple Support to fix the issue.
Dont sleep on this
You can buy your dream smartphone on an instalment plan. Call or message Courage on 0817 160 1491, and mention Mobility Nigeria.