For all those who take fashion seriously, the quest for the perfect accessory to match your phone can be a daunting task. It's no longer just about communication; it is about making a statement. Fear not, I'm here to help you discover a device that's not only functional but also incredibly stylish. You may not have thought such a combination was possible until now. While the options might not be endless, you'll be convinced that the new TECNO PHANTOM V Flip 5G is the ideal choice for those seeking a device that not only performs exceptionally but also seamlessly complements your fashion sense.
Now, let's explore what makes the PHANTOM V Flip 5G the ultimate fashion-forward tech accessory you've eagerly anticipated. With the PHANTOM V Flip 5G, you have a smartphone that's perfectly pocket-sized yet offers an expansive and immersive viewing experience. Its sleek and elegant design ensures it effortlessly slips into your pocket, ready to accompany you wherever you go. Whether you're at a social event, a business meeting, or just going about your daily routine, the PHANTOM V Flip 5G adds a touch of sophistication to your ensemble. It's not merely a phone; it's an extension of your style, turning every moment into a fashion statement.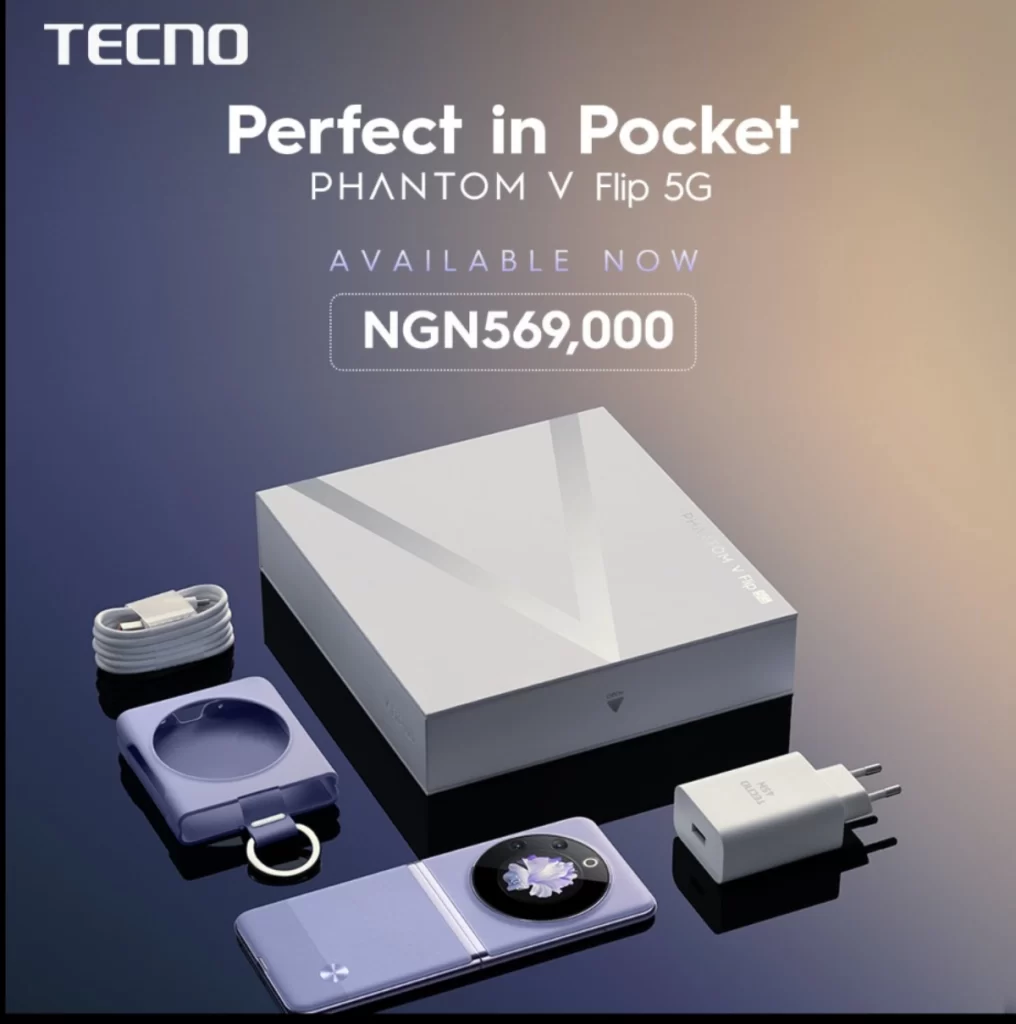 This futuristic design of the PHANTOM V Flip 5G doesn't just turn heads; it also brings a significant dose of convenience to your life. The 6.9-inch AMOLED flexible screen ensures your viewing experience is nothing short of spectacular. Whether you're streaming your favorite content, diving into immersive gaming, or browsing the web, the display delivers vibrant colors and sharp details, elevating your visual experience. Furthermore, the "The Planet" cover screen adds an extra layer of functionality. When the device is closed, it transforms into a control center, simplifying multitasking and enhancing your control over various applications. The PHANTOM V Flip 5G seamlessly blends style and technology, introducing an unprecedented level of elegance and convenience into your daily life.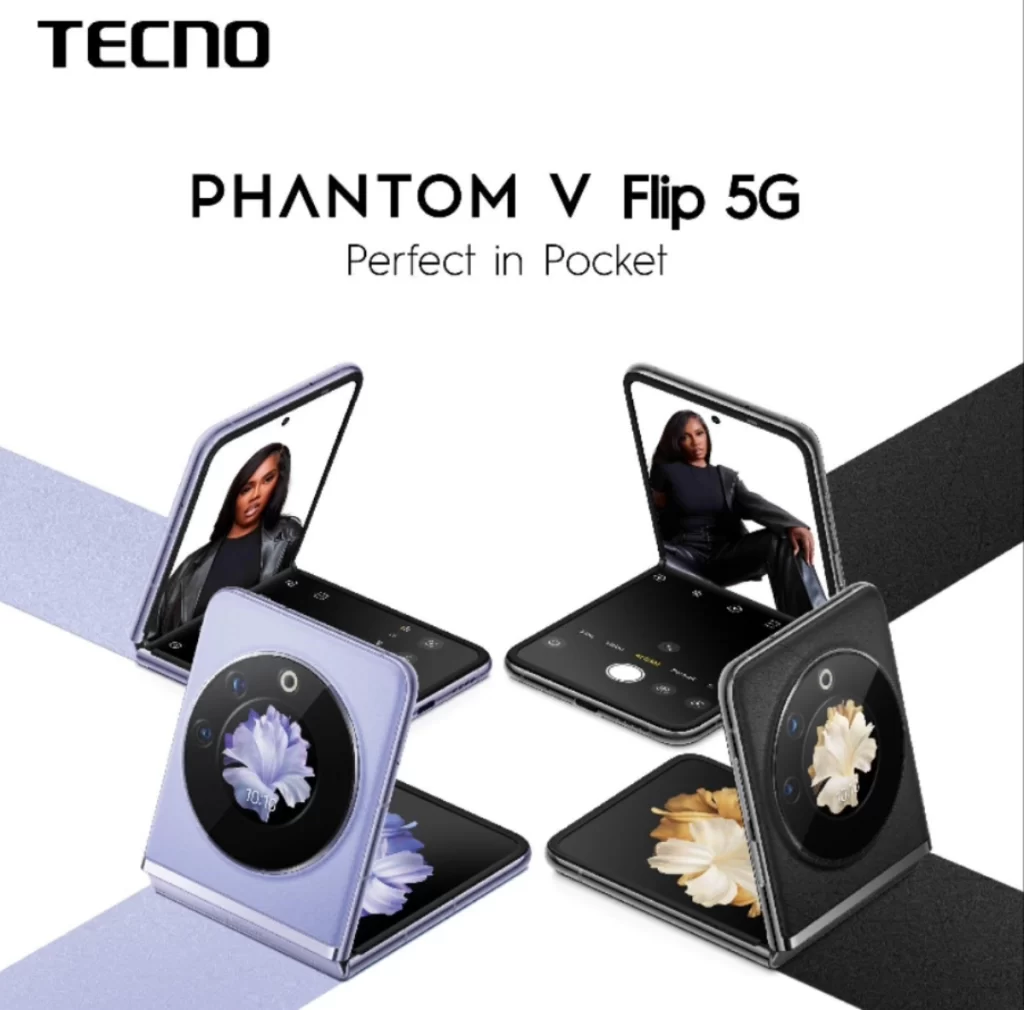 The awe-inspiring features of the PHANTOM V Flip 5G go well beyond its stunning design, delving into remarkable functionality. This ultimate fashion companion is equipped with the advanced Dimensity 8050 chip and a cutting-edge 6nm processor. Paired with a generous 8GB of RAM, it delivers swift and highly responsive performance, catering to a wide range of applications. With a spacious 256GB of internal storage, you'll have ample room for your apps, games, photos, and videos. Powered by Android 13, the PHANTOM V Flip 5G ensures a seamless and user-friendly experience, keeping you connected and entertained no matter where your adventures take you.
The PHANTOM V Flip empowers you to explore endless creativity, allowing you to do things you never thought possible. Step into a world where your device complements your style and easily fits in your pocket. With EasyBuy, you can make your purchase without breaking the bank by making a 30% down payment and spreading the remaining balance with 0% interest. Stay connected with TECNO on Facebook, Instagram, and Twitter for the latest updates, and prepare to embark on an exceptional journey that seamlessly merges fashion and technology like never before.
Dont sleep on this
You can buy your dream smartphone on an instalment plan. Call or message Courage on 0817 160 1491, and mention Mobility Nigeria.