Just less than two weeks ago, TECNO Mobile launched the Camon 15 Series devices in Nigeria and opened up pre-order for them. The mobile manufacturer has announced that it has recorded a cumulative 5,000 pre-orders for the entire series between launch date and now.
The Camon 15 Series comprises of three smartphones, as follows: TECNO Camon 15 Air, TECNO Camon 15, and TECNO Camon 15 Premier. There is no official price for the camon 15 Air yet, and so it isn't a part of the ongoing pre-order process. TECNO did not give a breakdown of how many units of the Camon 15 and Camon 15 Premier were pre-ordered.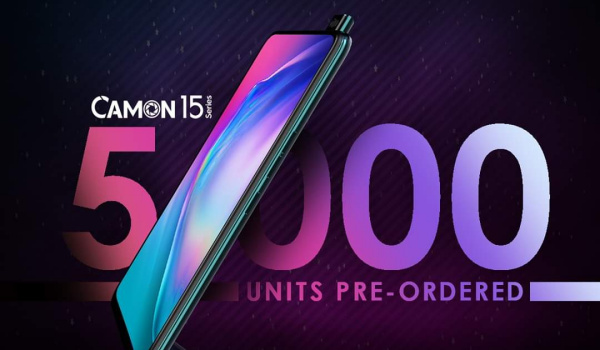 The TECNO Camon 15 series devices were launched via an online event, as the country's two most vibrant cities are currently on lockdown due to the Coronavirus outbreak. The Camon 15 and 15 Premier shipments for the country are not in yet and are not likely to be in till Nigeria's airports are re-opened. The airports have been shut for the same reason as the lockdown.