Last Updated on December 26, 2021 by Editor
Let me tell you of how I came to subscribe to Smile 10X Bonus data and my experience using it. One of these days, while I was chilling on my own and minding my business, I got an SMS from Smile Communications that said, "1000% Bonus! Buy any Bigga plan and Get 10 Times the Data. Bonus valid for 14 days."
Who gets that kind of offer and does not get interested? 10 times the data I purchase? Oh, yes; sign me up. Bummer that the bonus data is valid for only 14 days, but it isn't entirely bad. Even if I ordered only the 1.5Gb plan, that's 15GB bonus data. There is a lot I can do with 15GB data in 14 days, trust me.
Anyway, I fired up the MySmile app on my phone. I. An exiting user, so logging in only took a moment. And in a few minutes, I had subscribed to the 1.5 GB data plan. Smile promptly credited my account with the data I ordered, plus the 10X Bonus data.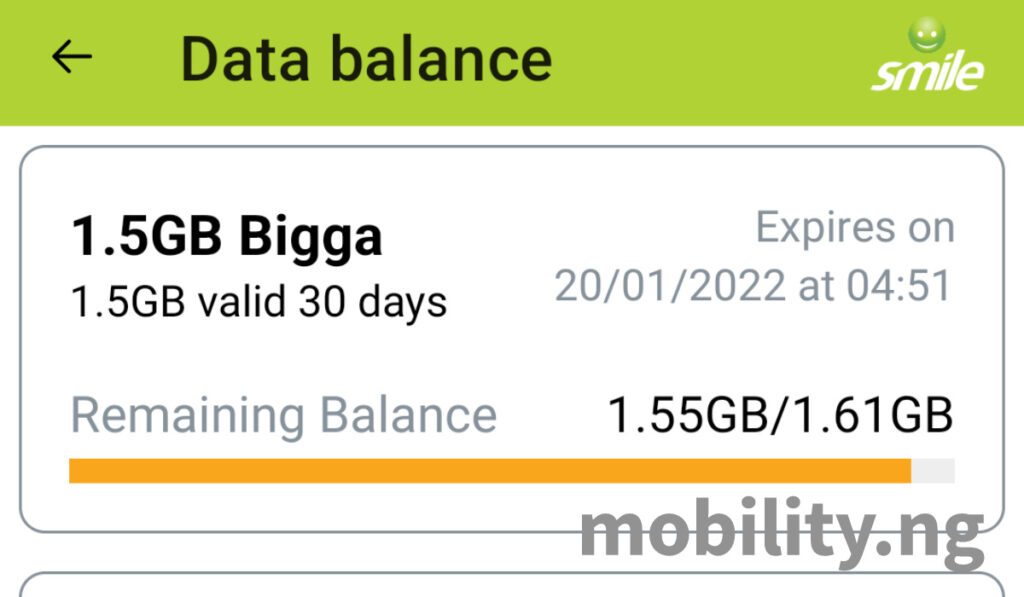 But there is a catch. The bonus data came in 6 different gift bundles. Of you are wondering what on earth that looks like, welcome to my world. The list of gift bundles and how the Smile 10X bonus data is spread is outlined below:
5GB gift bundle (14 days)
1GB gift bundle (14 days)
750MB gift bundle (14 days)
5GB 14 day night
750MB Midnight Gift Bundle (14 days)
1GB Midnight Gift Bundle (14 days)
Nope; I am not making this up at all. Looking carefully at the above, the 6 gift packages can exist as 2 packages only – 6.75GB (14 days) and 6.75GB Night (14 days). Simple. But for some reason, Smile had to make it complicated to follow.
Anyway, the complicated spread of the Smile 10X bonus data aside, Smile kept their word. All the 6 bonus packages totalled 16.1GB of data – 10 times the 1.6GB package I subscribed to.
So, how did it go using it? The bonus gift packages are used first. For as long as bonus data was available, the original 1.5GB plan was not touched. That's good implementation, if you ask me. But about a week and half I to usage, I noticed that 100MB data disappeared from the original plan, even though I was yet to exhaust the bonus data. Neither had I hit their validity expiry of 2 weeks. I'm not sure why that happened.
In actual use, the Smile 4G network hasn't been impressive. Most of the time, it is noticeably slow and makes work difficult. That has happened so often that I have had to abandon the connection and switch to my regular MTN data connection. Here are results from a random speed test: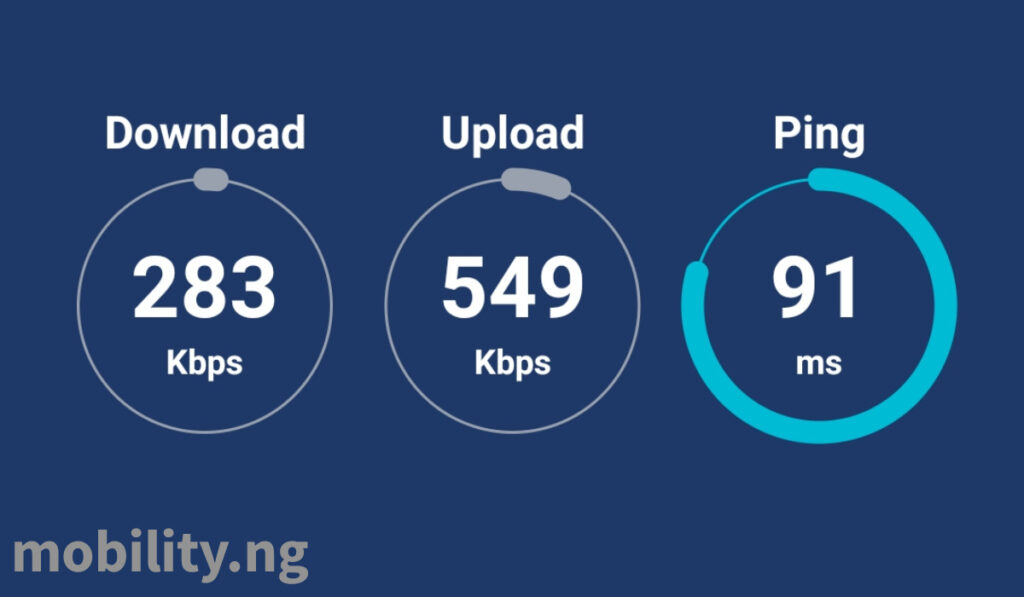 Meh; right? Very meh. For a 4G network, the performance leaves a lot to be desired.
One cool thing Smile does is send you an end-of-day balance notice by email. It states how much of your main Bigga data you consumed and also your balance at the end of that day. It has no mention of your bonus data though. Of course, you can keep track of your data consumption of the main data and the bonus data in the MySmile self-care app.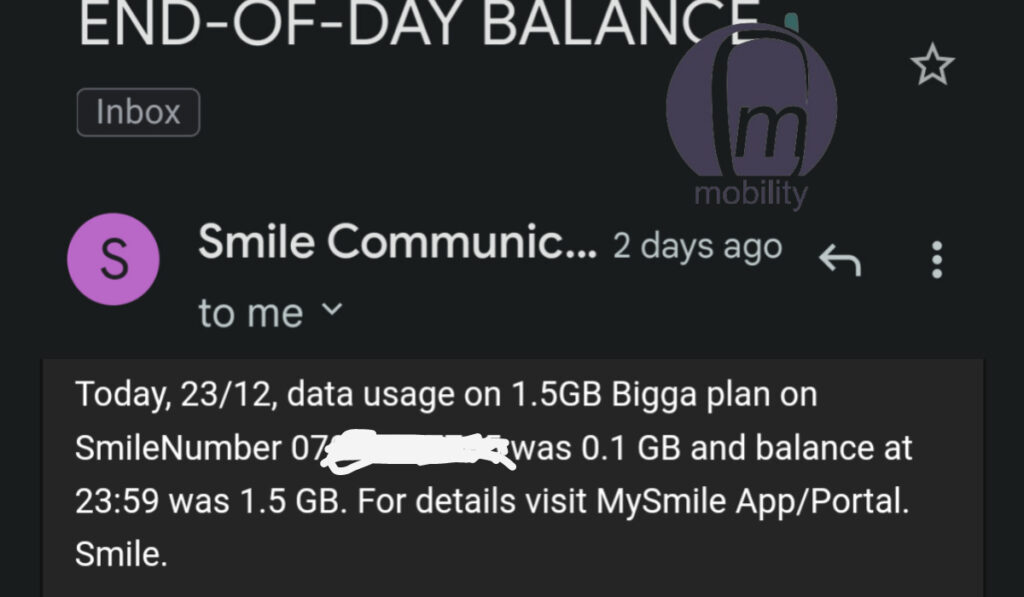 My verdict on the Smile 10X Bonus data
The offer of 10 times data is unarguably enticing. There's no-one who wouldn't want it. But the experience is far from ideal. The connection is too slow and sluggish, leading to many frustrating moments while using it.
And that complicated split of the Smile 10X Bonus data into 6 gift packages still has me scratching my head what informed that decision?
If you need a large data volume at a pocket-friendly cost, the Smile 10X Bonus data qualifies for your attention in Nigeria. If you aren't deploying it for mission-critical use, you are good. If not, prepare to suffer. This connection can be painfully slow and frustrating. I shall not be renewing this subscription.
Check out the variety of available Smile internet plans.