BVN (Bank Verification Number) is a government backed biometric system introduced by the Central Bank of Nigeria to reduce fraud in the banking system. Each person is assigned a BVN, to which all their bank accounts are attached. A system of this sort makes it easy to trace money in the system.
It is a requirement for opening a new bank account. Which means any and every account you own goes into your BVN records. Registration of your phone number on BVN is something that happens at the point of getting the number. See the process below.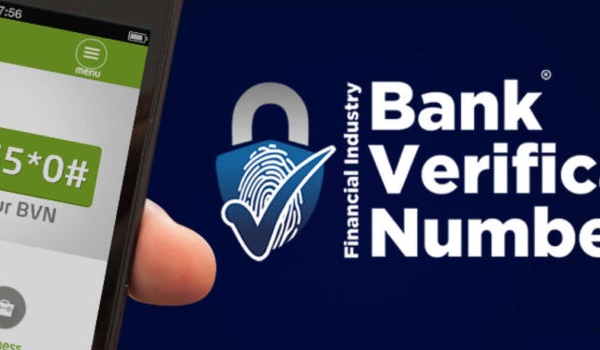 Steps to follow to register your phone number on BVN
Go to any commercial bank with a valid ID card and fill a BVN enrollment form. Part of the information you are required to provide is a phone number to be attached to your BVN. Ensure that you provide accurate information.
After this, your biometrics (finger prints and photograph) will be captured.
After biometrics capturing, you will be assigned a ticket ID.
Your BVN will then be sent to your phone number after a few days.
How to change your phone number on BVN
If, however, your phone number changes, for any reason, and you want to register your new phone number on your BVN, that can be done. You have to swear an affidavit at a court and then present this to the bank, for them to make the changes you want.
How do I change my BVN phone number online?
You cannot change any of your BVN details – phone number, date of birth, name, etc, online. To change BVN name, date of birth, number, and other details, speak to your bank to get the full details of the process. You may be required to obtain an affidavit from a court of competent jurisdiction. After doing that, you need to publish the same in a national daily/newspaper, buy the paper and proceed to the bank with all of these documentation to effect the changes you desire.
Can I enroll for BVN online?
The BVN enrolment process is not available online and cannot be done online, because it requires that your biometrics (fingerprint and photograph) be captured. You have to walk into a bank to register for BVN.
Can I change the phone number on my BVN?
You can change the phone number on your BVN. You will need to go to your bank to process this.
Can I have two BVN?
Bank Verification Number is a unique identifier and so is restricted to one per person. You cannot have more than one BVN. As a matter of fact, if you do it, you will be setting yourself up for trouble with economic and financial security agencies.
Can I delete my BVN?
Once assigned to you, your BVN cannot be deleted. It is a life-long identifier.
Here is how to check your BVN on your mobile phone.
Dont sleep on this
You can buy your dream smartphone on an instalment plan. Call or message Courage on 0817 160 1491, and mention Mobility Nigeria.