Last Updated on March 2, 2021 by Editor
We had already published earlier that OPPO is set to launch the Reno5 series in Nigeria, as it looks to expand its penetration into the Nigerian market. From the look of things, the new OPPO Reno 5 Series will be unveiled in March, though there was some initial uncertainty because the OPPO Reno 4 Series was not launched here in Nigeria at all.
The Reno5 was first launched early this year. If the OPPO Reno 5 releases in India and UAE are anything to go by, the OPPO Reno 5 Series has at least 3 different versions – OPPO Reno 5 Pro, OPPO Reno 5 and OPPO Reno 5F. And it looks like OPPO will sell only the OPPO Reno 5 and OPPO Reno 5F versions, considering the currency exchange rate.
This is corroborated by the fact that these are the models that hae been reported as available in Kenya.
Foremost Nigerian smartphone reviewer and founder of Mobility Arena, Yomi Adegboye aka Mister Mobility, has had the Reno5 for over a week and shares a juicy photo.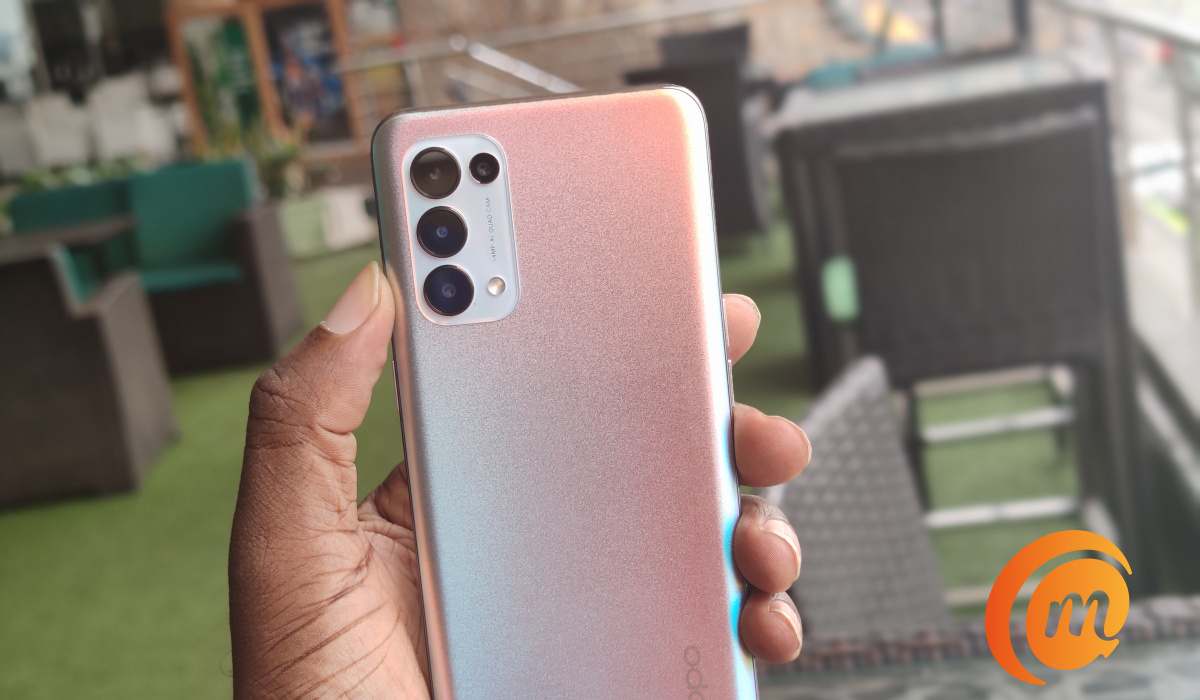 Also, published specs of the global OPPO Reno5 on Mobility Arena show that it has 50W VOOC Flash Charge, Motion Gesture Technology and an AI powered 64MP Camera. There is a 5G version of the device, but it is clear that to us that OPPO won't sell the 5G variant here in Nigeria.
Other specs include Intelligent Motion/Air Gestures, a 6.55-inch full HD+ OLED curved display with a 90Hz refresh rate and a screen-to-body ratio of 92.1%, a 4,350 mAh battery and the new ColorOS 8, based on the new Android 11.
Whether the version to be sold in Nigeria is exactly the same as above or has some differentiating features remains to be seen. Mister Mo has declined to spill any details to us. One thing that the Reno series is made up of mid-range smartphone series with high end features  and so are pocket-friendly.
And so speaking of price, the OPPO Reno 5 is likely to sell for not more than ₦150,000, which is around the price the OPPO Reno 3 was last sold. See Mobility Arena's OPPO Reno3 review. Hang around for more news about the OPPO Reno5 launch in Nigeria.