There are four smartphones that have been announced as part of the OPPO Reno5 Series so far, and at least one of them is officially coming to Nigeria in March 2021.
All four of these OPPO phones sport a quad rear camera configuration. Three of them support 5G connectivity and 90Hz screen refresh rate. As there are no active 5G networks in the country yet, our take is that the model to be launched is the Reno5 4G.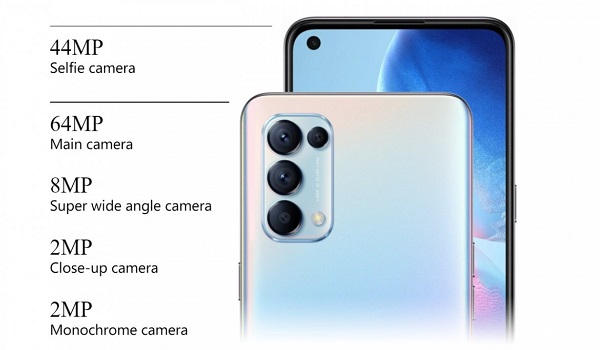 OPPO will be announcing two smartphones at the March 2021 launch event. choose to launch more than one device, the other would be a 5G phone. OPPO won't be the first mobile brand to introduce a 5G device in Nigeria, so that is no problem either.
OPPO Reno5 Series Smartphones
The four smartphones that make up the Reno5 Series are:
OPPO Reno5 5G
OPPO Reno5 Pro 5G
OPPO Reno5 Pro+ 5G
The Mobility Nigeria team has insider info that there is a fifth member of the OPPO Reno5 Series on the way.
This is because OPPO Mobile Nigeria will be announcing two smartphones at the March 2021 launch event.
One will be the Reno5 4G; the other will be the OPPO Reno5 F.
The countdown begins. Stick around; we will keep you updated.
March 8th update: A member of our team found the OPPO Reno5 and Reno5 F on sale at a mobile phone store at Ikeja City Mall. The prices are ₦169,000 and ₦130,000 respectively.
We share free and useful content about mobile technology and services in Nigeria.