In the first quarter of 2020, Nigerians were treated to the news that Opera was launching its own branded smartphone line, called Olla, in the country. The news was exciting because it offered exciting prospects of the upcoming Olla phones being pocket-friendly and designed to meet the needs of mobile consumers in the country.
The new smartphone brand was launched with the announcement of six (6) models, namely: OLLA M1 Lite, OLLA M6. OLLA M8, OLLA M8 Plus, OLLA V9 Pro, and OLLA Note 3. Olla phones had arrived with a bang, or so it seemed. For the first time, here was a brand that looked set to give itel Mobile a run for its money in the entry-level market. However, since the launch of the six Olla phones, it has been tough going for individuals interested in buying the smartphones. As a matter of fact, finding an Olla phone to buy has been harder than finding the proverbial needle in a haystack.
The initial buzz has fizzled out and now in mid-2020, almost no-one talks about Olla phones any more. Meanwhile, other smartphone brands in the country have been launching new devices that are widely available to buy. Is the Olla phone brand dead already so soon? Time will tell. A few models are available in the market for purchase, if you are interested. We bring you details of the annouced Olla phones, including their key specifications, prices, and where to buy them.
List Of First Generation Olla Phones
Let's look at the various Olla phone models that were announced this year.
Olla M6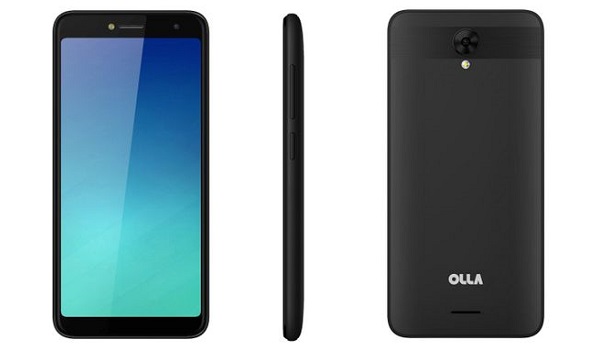 Olla M6 is the entry-level model of the Olla phone range and is also the ugly duckling of the family. It skips on fancy things like a waterdrop display and opts for the good old plain Jane appearance of years gone by. It runs Android 8 Go Edition, lacks 4G LTE, and has a 5MP rear camera, 5MP selfie camera, 1GB RAM, 8GB storage memory, and a 2500mAh battery.
Olla M1 Lite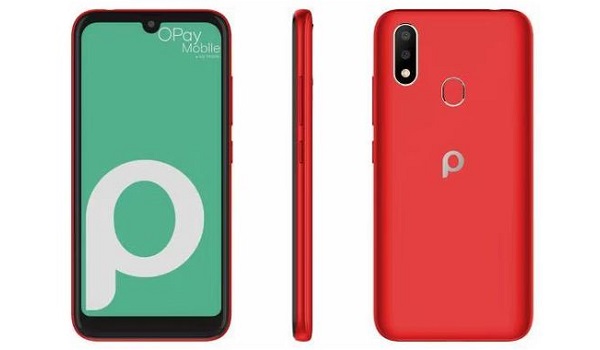 The M1 Lite features a 5.7-inch waterdrop display, runs Android 9 Pie operating system, has an 8MP rear camera, an 8MP selfie camera, 2GB RAM, 16GB storage memory (ROM), and a 3000mAh battery.
Olla M8

The Olla M8 has a 5.77-inch waterdrop display, 2GB RAM, 16GB storage memory, 13MP+2MP rear dual camera, 5MP selfie camera, Android 9 Pie operating system, and a 3000mAh Battery.
Olla M8 Plus

The M8 Plus ha s a slightly larger 6.0″ display, 2GB RAM, 16GB memory, 8MP+0.3MP rear dual camera, 5MP selfie camera, Android 9 Pie operating system, and a 2800mAh battery.
Olla V9 Pro

The V9 Pro sports a 6.35-inch HD+ 2.5D display, 3GB RAM, 32GB storage, 13MP+0.3MP+0.3MP rear triple camera, 5MP selfie camera, Android 9 Pie operating system, and a 3900mAh Battery.
Olla Note 3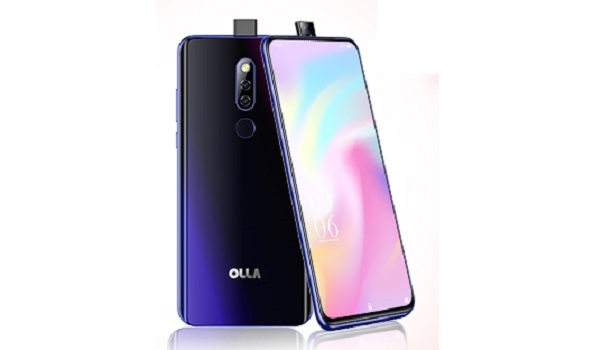 The Note 3 is the flagship of the Olla brand. In plain English, that means it is the top model of the brand. Here, we have a 6.53-inch display, a 16MP motorized pop-up selfie camera, 16MP dual rear camera, 4GB RAM, 64GB ROM, and 3300 mAh battery. There is also 10W fast charging to improve quick top-up speeds.
OLLA Phones Prices In Nigeria
Olla M6 price in Nigeria: ₦20,000
Olla M1 Lite price in Nigeria: ₦25,000
Olla M8  price in Nigeria: ₦26,000
Olla M8 Plus price in Nigeria: ₦30,000
Olla V9 Pro price in Nigeria: ₦45,000
Olla Note 3 price in Nigeria: ₦62,000
Note that the above prices are calculated average prices of each of these phones, as specific prices tend to vary greatly.
Which are the offline stores that sell Olla phones in Nigeria?
At the time of this writing, we do not have details of any offline stores selling Olla phones in the country. You can buy Olla phones from online stores and platforms like Jumia Nigeria and Jiji Nigeria.
Check our constantly updated list of prices of phones in Nigeria.
Dont sleep on this
You can buy your dream smartphone on an instalment plan. Call or message Courage on 0817 160 1491, and mention Mobility Nigeria.