As recently as January 2020, increasing the Right of Way (RoW) charges was the fad among states in Nigeria. A total of 14 states hiked their charges, making it more difficult for network operators and Internet Service Providers to roll out connectivity. The Federal Government of Nigeria had arrived at uniform Right of Way charge of ₦145.00 per linear metre of fibre to be implemented across the country but state governments went in the opposite direction and implemented charges as high as ₦4,500 instead.
It was the worst possible move that those states could have made. Industry watchers and economists argued that the move was short-sighted and detrimental to the vision of widespread, dependable, and affordable Internet that Nigerians wanted, as well as the country's economic plan.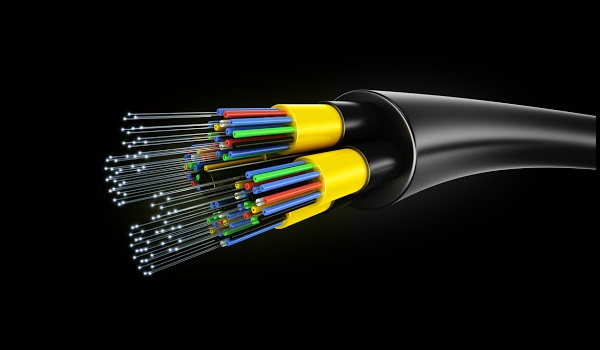 Then, on the 12th of May 2020, the government of Ekiti State in Southwestern Nigeria took the bull by the horn and dropped right of way charges in the state to ₦145 per metre [1]. It was a monumental move and one that quickly triggered similar reactions from other state governments. Imo, Katsina, and Plateau states quickly made the same move.
And then Kaduna state pulled a clincher and waived Right of Way (RoW) charges entirely for broadband and related communication infrastructure in the state. That means ISPs and operators will no longer pay any fees to lay cables in Kaduna state.
What Does Right Of Way Mean?
The term is self-explanatory. In the context of telecoms, it is the legal right, established by grant, to lay cables along a specific route through grounds or property belonging to another. When an operator needs to lay cables, they have to obtain official permission from the government of the state. This permission usually attracts a fee.
The higher that fee, the costlier it is for telecom operators to roll out services. Even wireless operators need to lay cables. For example, MTN has a national backbone that is an interconnection of cables stretching over 7,000 kilometres across the country. Globacom has an optic fibre backbone network that spans more than 10000 km around the country. Higher ROW charges mean more expensive rollout of such backbones.
Boost To Internet Connectivity In Nigeria
The implications of the drop in RoW charges is that consumers will get wider coverage and acess to broadband Internet, as well as more affordable tariffs. Lower rollout costs are also critical to delivering better quality of service (QoS). In the big picture, a;ll of these will lead to increased economic activities and income in these states.
In other states where the old RoW charges are still in force, citizens are now actively advocating for their governments to follow the footsteps of Ekti state and others who have dropped their charges.
On the 31st of May, 2020, Kwara State Government also announced a slash in Right of Way charges for telecommunications and broadband infrastructure firms from ₦5,500 per kilometre to ₦1 per linear metre of fibre. At this time, this is the second lowest RoW charge after Kaduna State where RoW charges have been eliminated entirely.
References
Ekiti State government announces drop in Right of Way charges: source.
Dont sleep on this
You can buy your dream smartphone on an instalment plan. Call or message Courage on 0817 160 1491, and mention Mobility Nigeria.