This is week 22 of the year 2020, and a couple of months into the COVID-19 pandemic lockdown. Like all other industries, the mobile industry in Nigeria is not immune to the consequences of the shutdown in economic activities.
One immediately clear effect of the pandemic, loss of oil revenue, and of the naira-to-dollar exchange rate is that prices of mobile phones keep climbing. For example, Xiaomi Mi Note 10 Pro was originally sold for ₦190,000, rose to ₦220,000 in March, and is now heading for ₦240,000. No mobile manufacturer is exempt. Nokia phones, Samsung phones, TECNO phones, itel phones, and others, are all more expensive than they used to be.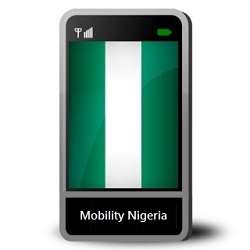 Nokia 6.2 used to sell for ₦70,000 but now sells for over ₦90,000. OPPO A9 2020 has gone from ₦90,000 to ₦110,000.
Samsung recently launched the Galaxy M11. This is a budget phone with a Qualcomm Snapdragon 450 processor, 3GB RAM, 32GB storage memory, and a 5000mAh battery with 15W fast charging. The display is 6.4 inches in size and has a resolution of 720 x 1560 pixels. Once upon a time, it would be crazy for any manufacturer to attempt to sell such a phone for ₦50,000. But the Galaxy M11 carries a price tag of ₦62,000. That is huge for a phone using an entry-level chipset.
Are entry-level smartphones exempted from this trend? Not at all. For example, itel S15 used to sell for around ₦24,000 but now goes for roughly ₦30,000. Every player in the market is hit by the present realities.
These are going to be tough times for phone brands. Consumer income has dropped and phone prices are rising. More people are holding on to their phones for longer, and so sales figures are dropping seriously. Where the necessity to buy is unavoidable, buyers are settling for what they can afford and spending less on non-essentials, which means a drop in sales of higher end devices. Those who prefer, turn to the used phones market.
In an interesting twist, if you have a used phone in good condition, this is a good time to sell it. Depending on its condition, you can get it sold at a much higher price than you would have 3 months ago.
One other consequence of the ongoing COVID-19 lockdown and restriction of travel is that new phone models are not arriving Nigeria fast enough. New phones are launched but often there are delays in getting them into the country.
This is also not a good time to purchase smartphones by brands without an official presence in the country. Should you need repairs done on those phones, it just might be more difficult, not to mention costlier, to get them done.
2020 is shaping up to be a fantastically wild year for mobile phone users around the world. In a volatile economy like Nigeria, users are finding it harder. One bright spot is the mobile data field that has seen a drop in data tariffs in the last few months. Mobile operators are offering bonus data promos on all sides too. So, no matter what smartphone you already own or choose to buy, you should be spending less on mobile data – unless, of course, you are participating in a lot of Zoom meetings.
Dont sleep on this
You can buy your dream smartphone on an instalment plan. Call or message Courage on 0817 160 1491, and mention Mobility Nigeria.