TECNO POP 5 is the successor to the popular Pop 4 from last year. Visually, you can tell that they are siblings. Actually, the Pop 5 looks much better than its predecessor. But does it perform as good?
First, here is a proper introduction to the phone. This is an entry-level device, meaning that it is one of the cheapest smartphones around. It sits at the bottom of TECNO's range of products.
Being entry-level means you won't find any super specs or features here. It has a basic 6.1-inch display, a Mediatek MT6761 processor, 1GB RAM, 16 GB built-in storage, memory card slot, and a 4000 mAh battery. There is a fingerprint scanner at the back below the 5-megapixel rear camera. The selfie camera is a 5-megapixel snapper too.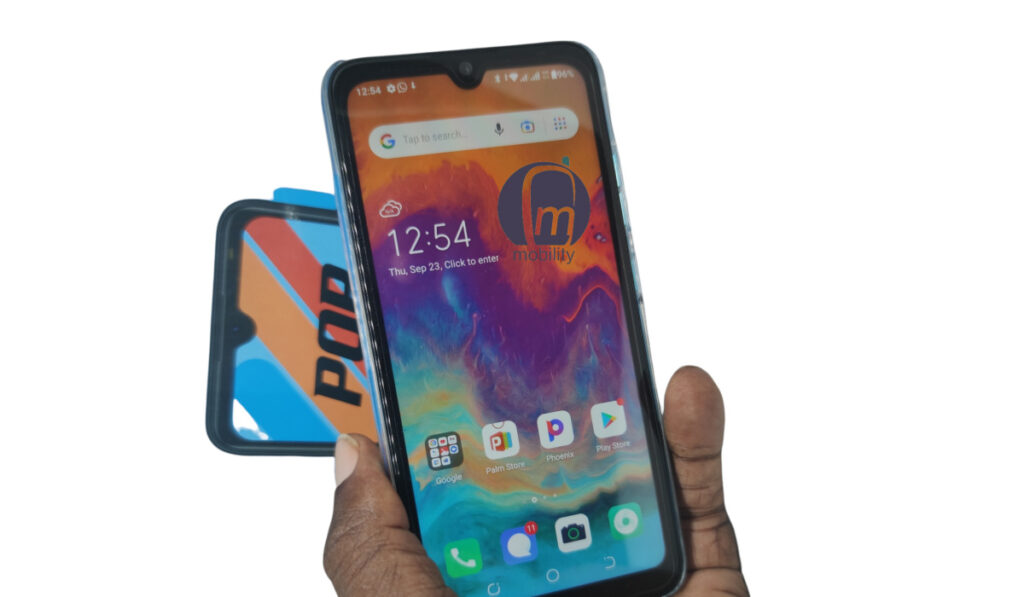 If you are interested in the POP 5, note that it is a 3G phone. It does not support 4G LTE service, so tame your expectations for mobile internet speeds. The phone works with MTN, Globacom, Airtel, and 9mobile, so you are covered, regardless of your mobile network. Just remember: all you get is 3G.
TECNO Pop 5 is sluggish
This is the main downside to the phone: it is sluggish. The combination of the cheap processor with 1GB of RAM and TECNO's custom user interface, HiOS, is a bit too much for the poor thing.
I understand the economics of using a low-end processor and 1GB of RAM. In order to ship a low-cost smartphone, these are necessities. What I do not understand is TECNO insisting on baking HiOS into entry-level smartphones. It is a bad idea.
The processor is already basic. RAM is extremely limited. Adding bloatware to that mix just does not make sense. HiOS, it's launcher, and all the extra pre-installed apps, all give the processor and the 1GB RAM a little too much to do. The result is the sluggishness that I experienced with the POP 5.
At ₦44,000, the sluggishness is a bit too much to swallow. I advice that if you do buy it, install a lighter 3rd party launcher e.g. Pixel Launcher to replace the pre-installed HiOS launcher. That improves performance a little. Just a little.
Also, be sure to delete as many of the pre-installed apps as you can. And after tweaking the phone that way, you still must not be in a hurry with it. Think of it like a budget, city car. It won't win any power or speed contests, but it is adequate to get things done if you are not in a hurry. If you are in a hurry, you will be frustrated.
TECNO Pop 5 Alternatives
For ₦43,000, you can pick up an itel S16 Pro 3G, which has 2GB RAM and 32 GB storage.
Another alternative from itel is the ITEL P36 Pro LTE. As the name suggests, it supports 4G Internet. It also has 2GB RAM and 32GB storage, has a bigger 5000 mAh battery. Price? ₦44,500.
Dont sleep on this
You can buy your dream smartphone on an instalment plan. Call or message Courage on 0817 160 1491, and mention Mobility Nigeria.