Last Updated on June 26, 2023 by Editor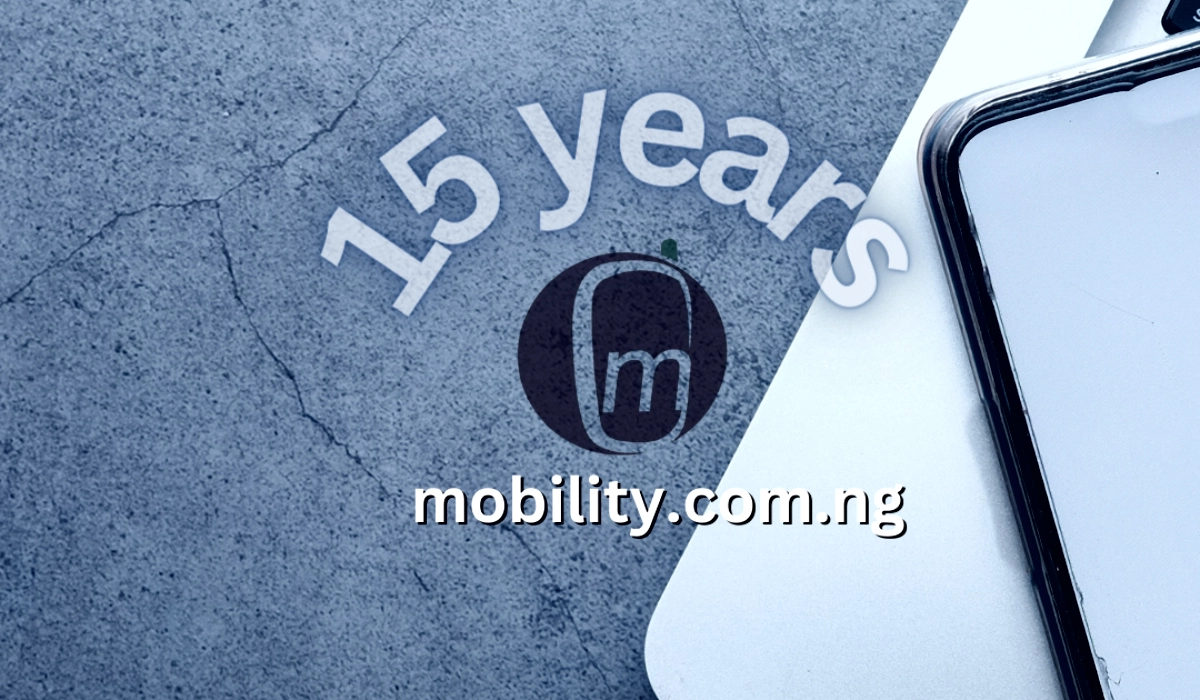 When it was announced that GSM services would be launched in Nigeria in 2001, I knew this was something I was born for. I was here when MTN and ECONET kicked off. I salivated over the wonderful devices called mobile phones, and saw the possibilities of what was coming – handheld computers that allowed you carry out advanced tasks regardless of location and time. So, I jumped aboard and began to use those devices and services.
Table of Contents
MTN Dial-Up Internet
Before most people knew it was possible to use email and browse on a mobile phone, I was doing so on MTN at the cost of ₦50 per minute. That was the cost of a minute of telephone call back then and the first mobile Internet service in Nigeria was dial-up Internet from MTN.
Thanks to MTN dial-up, I was working from home as early as 2003. And then, I thought it would be a good idea to start sharing these bits of information with other users, and so I started blogging.
My Hand-coded WML Mobile Website
My first blog was a WML website. WML (Wireless Markup Language) is an early programming language for mobile websites. Mobile phone browsers did not support HTML back then, so desktop and mobile websites were separate back then. I wanted a website that could be accessed on mobile, so WML it was.
I hand-coded every page of that website and created the content for all of them, too. There was no user-friendly mainstream blogging platform back then. At least, not one that supported WML that I could find.
WordPress was released in 2003 and I wasn't an early adopter. A friend was and I published some articles on his website, now called TECH dot AFRICA, from 2005 to 2009.
GoSmartMobile + GPRS
Then I started an XHTML blog called GoSmartMobile, which I lost due to my inability to renew the domain name because of payment issues back then. That domain name belongs to an American carrier now. It was in the days of GoSmartMobile that Glo launched the first GPRS network on Nigeria in 2004. GPRS became the first mobile Internet service to go mainstream. GSM dial-up never did because it was expensive.
The Birth + 3G
In 2008, I set up Mobility Nigeria with WordPress and continued publishing content for mobile users. This new tech blog quickly became the defacto place for conversations about mobile phones and services in Nigeria. Fans and lovers of the blog began to call me by the nickname, Mister Mobility, and it stuck. And so it was that your neighbourhood mobile phone super hero was born. Don't ask me for my costume, please.
That was the same year that 3G was introduced in Nigeria. There was excitement everywhere over the prospects of much faster mobile Internet. GPRS was good and faster than dial-up data, but it was still a slow platform.
Look, ma; a review device!
In 2010, something ground dealing happened. Nokia reached out to us and sent us the just released Nokia N8. That was the first time that any phone brand in the country was sending out a review unit to a blog. Oh, the excitement. This was a new dimension. BlackBerry quickly followed suit.
Mobile phone brands and network operators flocked to get their devices and services featured on Mobility Nigeria. From Nokia to BlackBerry to TECNO, Infinix and itel, to MTN, Etisalat, and others, Mobility Nigeria was the most visible and most authoritative tech blog to feature mobile services. It still is today.
One focus
Our laser-like focus is a strong USP that has kept us as a vibrant brand. We have resisted the temptation to become an all-purpose tech blog covering everything from phones, network operators to startups and tech business. We are about one thing and one thing only – consumer mobile technology. In other words, mobile devices and the apps and network services that it depends on.
At every point in time from 2010 till today, the leading phone brands in Nigeria work with Mobility Nigeria because this is the top tech blog for all things mobile in the country. We are proud of our pedigree. I am especially chuffed about it.
15 years and still going strong
We have ridden the wave of different generations of mobile technology in Nigeria – from GSM Dial-up to 2G to 3G to 4G and now 5G.
We worked diligently and tirelessly to achieve top-of-the-mind awareness, and we still work at it daily to stay there. I have been in this game for 20 years now and Mobility Nigeria has thrived for 15 interesting years. Staying at the top of your field for that long is no mean feat. And we intend to keep going strong.
To Infinity and Beyond
What does the future hold? More exciting and engaging content. 5G has just arrived and we are drooling over the service on MTN and Airtel. Mafab is still a ghost network till now, but we hope to see them put on a real show soon. New 5G devices are popping up everywhere.
Phones are also evolving after years of boring slabs. With two types of foldable phones in the market, we are finally having some variety to play with. 6G will show up, too, soon enough. Other newer features and technologies will come. We are not tired but are refiring to be… How do the motivational speakers say it again?
The summary is that Mobility Nigeria will be here through it all. Did I mention that we weathered some storms in the last 15 years? We did. I imagine that we will see some more in the years ahead. But with the same grit and innovative spirit that we stayed trailblazing for 15 years, we will tackle the next 5, 10, 15, 20, 25, 30 years. To Infinity and beyond!
PS: Thanks to Muyiwa Matuluko, Chibueze Etoniru, and Jesse Oguns, all of whom are Mobility Nigeria alumni, for their contributions to this story.