Last Updated on January 30, 2022 by Editor
KaiOS is the 3rd largest mobile operating system in the world, after Android OS and iOS. It powers a growing number of smart feature phones – affordable devices with a tiny non-touchscreen, alphanumeric keypad, but with access to an app store and apps.
I got myself one of the first KaiOS phones in Nigeria, the Nokia 8110 4G, and it is still in active service till today. But it is showing its age, considering that it was launched in 2018. If you are looking for a list of KaiOS phones in Nigeria you can buy, I have done the work for you. Have a look below.
List of KaiOS phones in Nigeria
Nokia 8110 4G: This was the first KaiOS phone to ever be sold in Nigeria. It has a cool slider form factor that makes for the coolest moves when you have a phone call. I got mine in 2018, the same year it was released to the market. It remains one of the coolest looking KaiOS phones in Nigeria and anywhere else till date. It also comes with 4G LTE support. Furthermore, it cost ₦26,000 in 2018, but sells for as high as ₦45,000 now. That's the price of an entry-level 4G Android smartphone. Hmm.
The 8110 4G has a 2.4-inch display, and is powered by a Qualcomm Snapdragon 205 chipset, coupled with 512MB of RAM and 4GB internal storage. The battery capacity is 1500mAh, and the sole camera is a 2MP shooter located at the back. If you haven't yet, you can read my detailed Nokia 8110 4G review.
MTN Smart S: MTN's Smart S is a 3G phone and comes with a 2.4-inch display, two 1.3MP cameras, a 2,000mAh battery, an Unisoc SC7731EF processor, 256 MB RAM and 512 MB of storage. It was announced in 2019 and is available only from MTN for ₦7,000.
TECNO T901: Released in August 2019, this is the first KaiOS-powered device from TECNO. Like MTN Smart S, this is a 3G phone. It is actually similar to the Smart S in terms of specs. It has a 2.4-inch display, an Unisoc SC7731EF processor, 256 MB RAM, 512 MB internal storage, supports up to 32 GB microSD cards, has a 2 MP rear camera, and a 2 MP front camera. Battery capacity is 1,900mAh. TECNO T901 sells for around ₦16,000 now. It is 3G device too, and so does not offer 4G LTE connectivity.
Nokia 800 Tough 4 GB: Equipped with IP68 water-resistant and dustproof, drop protection, and MIL-STD-810G compliant body with heavy-duty rubberized buttons for ease of use when wearing gloves, the Nokia 800 Tough is designed to withstand use and abuse. HMD Global says it can survive drops of up to 1.8 metres.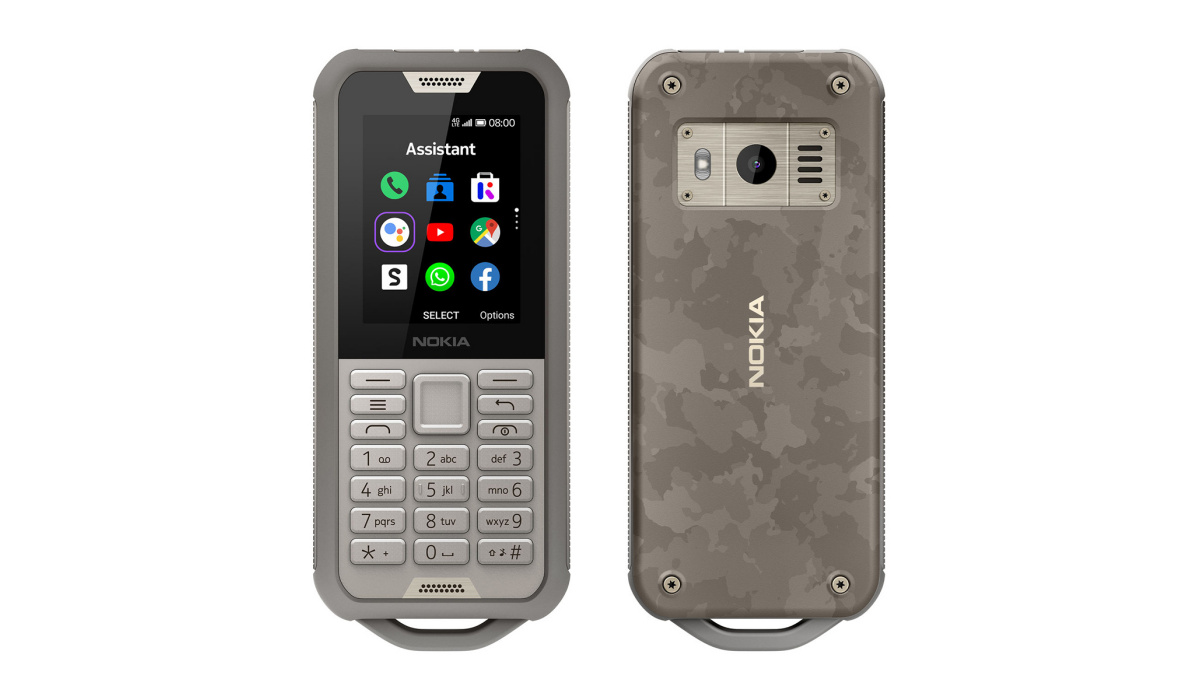 The rest of internals is similar to what obtains in the Nokia 8110 4G. But at ₦70,000, the Nokia 800 Tough 4 GB sort of defeats the purpose of KaiOS being for affordable smart feature phones. You will get a decent, proper Android smartphone for that price.
While there are over 55 KaiOS smart feature phones in circulation globally, the above four are the only ones available in Nigeria. That isn't a lot. Plus, of the four, only MTN Smart S and TECNO T901 are affordable by any stretch. Even the Nokia 8110 4G cost ₦16,000 in 2018 when I purchased it. And the Nokia 800 Tough is more expensive than entry-level Android smartphones. You can even get a fairly used older iPhone model for that price.
We need to see more affordable KaiOS phones in Nigeria if the objectives of the operating system are to provide cheap, entry-level devices with Internet access and apps.