Last Updated on February 6, 2021 by Editor
The Hyundai Kona Electric car was first introduced in 2019. In 2020, Hyundai Motors and the Stallion Group in Nigeria announced a joint venture to assemble the vehicle here in the country. Say Hello to Nigeria's first electric vehicle.
It isn't the first electric vehicle to grace Nigeria roads, to be sure. Mobility Nigeria is aware that there are Tesla models that have been imported and are in use by a handful of individuals in Nigeria. But it is the first EV to be assembled in the country with local support. It is also the first All-Electric SUV in Nigeria.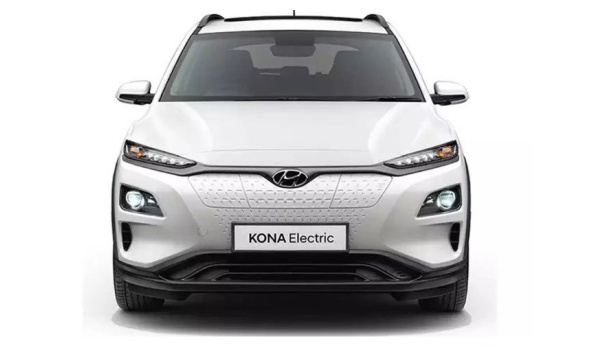 The idea of electric cars in Nigeria is a welcome development. It is a clean and green replacement for petrol and diesel powered vehicles in an economy that has been heavily dependent on carbon fuels.
On the flip side, Nigeria is plagued by horrible public power supply. However, that should not be a problem for those in the target market of the Hyundai Kona EV, as they are high income earners with the means to run power generating sets. That way, charging their electric vehicles at home will not be a problem.
A challenge that will have to be solved will be that of availability of public charging stations around the country. Will EV manufacturers partner with fuel stations to provide at least one charging point in their stations? That seems to be a good way to quickly rollout coverage and a win-win situation for all parties.
Hyundai Kona Electric In Nigeria: The Facts
Here are a few statistics about the car
Trim: Kona EV Limited
Vehicle Type: Compact SUV / Corssover SUV
Front-wheel drive (2WD/FWD) only
Battery Capacity: 64kWh
Maximum Speed:
Driving Range:  482 km on a full battery
Charging Time: 9.35 hrs
Price: ₦24 million
Warranty: 5 years of battery warranty; 5 years of vehicle warranty.
Car enthusiasts looking for a 4-weel drive SUV will have to look elsewhere though, as the Kona Electric is a front-wheel drive only vehicle. There is no all-wheel drive (AWD) or four-wheel drive (4WD) version of the Hyundai Kona Electric available at all at this time.
There are three trims of the Kona EV in production globally. The one being assembled in Nigeria is the Kona EV Limited. Others include the more basic Kona EV SEL and the more premium Kona EV Ultimate.
There is no official word on production capacity yet. The price of Hyundai Kona Electric car in Nigeria (around $62,000) is also rather on the steep price, when compared to how much the car sells internationally. The 64kWh trim sells for about $45,000 elsewhere.
But then, factors on ground in Nigeria are not new. They include heavy custom duties, among others, and tend to push the prices of goods through the roof.
Are you joining the electric vehicle revolution soon? You can also read up more about the Hyundai Kona Electric on MobilityArena.