Last Updated on March 17, 2023 by Editor
I am usually not one to hold back from being a guinea pig for new technologies, but I held back from getting an eSIM for long time. Why? Considering how often I switch through phones, I needed to be sure that I would not have to visit a service centre each time I needed to change my phone. Having gotten that assurance, I finally headed to the MTN store closest to me to get an eSIM activated.
I arrived there and was assigned a tally number, and joined the line of customers waiting to be attended to for one thing or the other. An attendant asked me if I was activating the eSIM on an existing line or I would be getting a new line. After I replied that I wanted it for an existing line, she handed me a SIM swap form.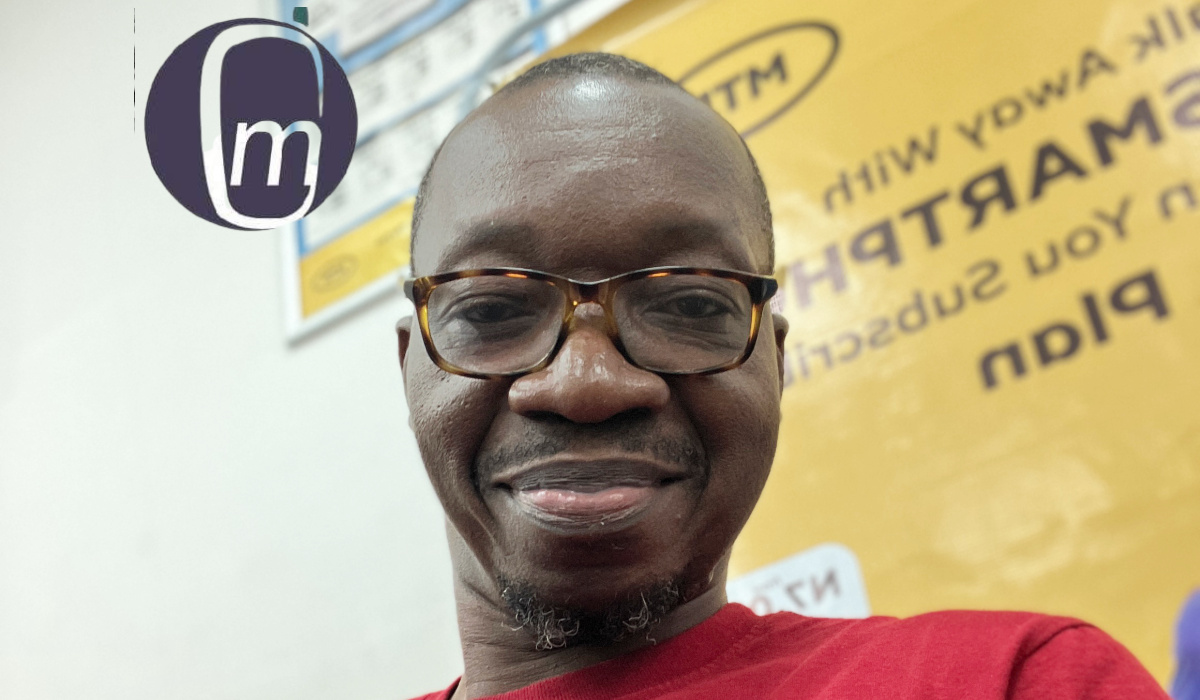 What was required of me for eSIM activation on MTN Nigeria?
The SIM card swap form required my name, NIN (National Identification Number), MTN mobile number, and information about the last recharge I carried out on the line I was swapping. I completed the form and waited.
How easy was the eSIM activation process?
Eventually, it was my turn and the whole process was easier than I thought. The representative who attended to me collected the completed form, typed on his computer, took my photo, typed some more, and then asked for my phone.
I handed him the phone and he consulted the gods of technology on my behalf and then handed back the phone to me. He showed me where in the Settings the eSIM was displayed as currently being activated. Instructed me that once it was activated, I needed to restart my phone. He had saved the QR code for the eSIM on the phone for me and explained how to use it when switching to a new phone. And that was it. I said goodbye and walked out of the store.
It wasn't 20 minutes before I saw that the physical SIM in my phone had been deactivated and the eSIM activated. Following the instructions I was given, I powered the phone off and back on, then I had to select the eSIM as primary line for voice and data. And viola! MTN Network signal came up on my phone once again. Voice worked, data worked.
It was a seamless experience. When I got home, I removed the physical MTN SIM card from the phone and replaced it with my backup line from Globacom. I now had two lines on my phone – an eSIM and a physical SIM card. Let me walk you through how to get an eSIM activated on MTN Nigeria.
How to get an eSIM activated on MTN
Go to an MTN service centre.
You will need your NIN, so don't forget to take that along.
You will need the last recharge amount and date on the line you want to get an eSIM for.
Complete a SIM swap form and submit it.
The representative will activate your eSIM and then give you instructions. PS: Do not forget to ask for your QR code so you can save a copy of it; you will need if for when you wnt to switch your eSIM to another smartphone. The SIM serial and PUK number for your eSIM is contained in and associated with the QR code, so keep the code well.
Once your physical SIM card is deactivated, you will lose MTN Network signal on your phone.
Restart the phone and go back to SIM/Network settings to enable the eSIM (secondary line) for voice and data.
Everything should work fine now.
How to switch your eSIM to another phone
To change your eSIM from one phone to another, you have to first uninstall or delete the eSIM from the existing phone before you can install it on another phone. Also, make sure that the new phone supports eSIM. Lastly, make sure you have a Wifi Internet connection present, as the process of getting the eSIM switched requires an Internet connection so your phone can communicate with your network operator.
Delete your eSIM profile from your old device: Go to your SIM or Network settings to delete the eSIM profile.
Scan the QR code you were given during the initial eSIM setup/activation. How to do this? Open the Camera app and scan your QR code (this pre-supposes that you have it available on a PC or on another device). This activate your eSIM on your new device.
You may be required to restart your new eSIM device after activation. If after activation and restarting, you do not get an MTN network signal, go into the phone's SIM/Network settings to make sure that you select the new eSIM card as the primary line for voice and data.
Note that with some network operators, you may not be able to change your eSIM from one smartphone to another without visiting service centre, so ask your operator. Some have a habit of not being very open with information, and it beats me why. All of this information should be in the public space, so subscribers know what they are getting into.
If you are asking, What is an eSIM?
PS: If you are new to this and not sure what an eSIM is, I recommend that you read this: eSIM In Nigeria: Compatible Mobile Networks and Phones.