This is a detailed history of GSM in Nigeria. In March 2000, the NCC made available spectrum on the 900 and 1800 MHz frequency bands for use and opened public tenders to license GSM network operators. This was during the administration of President Olusegun Obasanjo.
The qualified bidders for the auction included included Econet Wireless, MTN, Communication Investments Limited (CIL), MSI-Celtel, United Networks Mobile Limited (a consortium led by Orascom Telecom). Eventually, CIL, Econet Wireless and MTN got licenses but CIL did not make the required payment on time and so fell out of the race.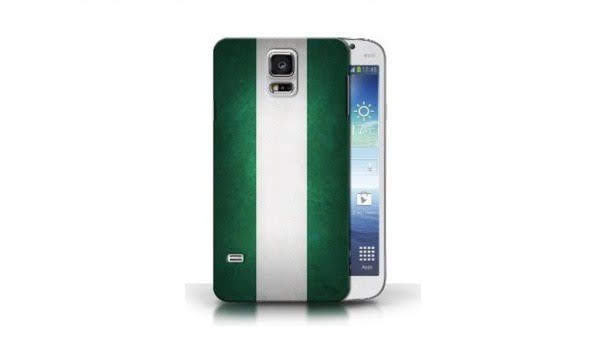 On the 7th of August 2001, Econet Wireless became the first operator to commence commercial GSM service in Nigeria. MTN followed a day after. Both of them operated 2G networks. For the first time in Nigeria, SIM (Subscriber Identity Module) cards went on sale in the country.
Initial rollout kicked off in Lagos, followed by Abuja and Port Harcourt. The service was extremely expensive at the time. I remember buying my first mobile phone, Motorola T2288 and an MTN SIM card for about ₦39,950. It cost a fortune. And voice calls cost N50 per minute. Even if you spoke for only two seconds, you were billed N50.
In 2003, Globacom Nigeria kicked off operations as the new 3rd GSM operator and introduced per second billing system for voice calls. This was a watershed moment in the history of GSM in Nigeria, as subscribers had complained endlessly about the burden of the block N50 per minute voice tariff that incumbents Econet and MTN had held on to.
In addition, though many subscribers were unaware, MTN had begun offering dial-up mobile Internet (Circuit Switched Data) at the same rate. of course, many of those who knew about it stayed away from it. Yours truly used it quite a bit though. Not only was it expensive, it was creepy slow.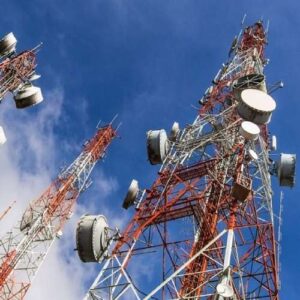 But better mobile internet service was on the way – a packet data service called GPRS, short for General Packet radio Service. Glo Mobile was the first mobile network to launch GPRS based services, and that happened on August 29th, 2004. Others followed. By now, GSM service had began to expand to other parts of the country, and Nigeria had over 7 million mobile telephone subscribers. A few years down the line in 2007, a 4th mobile operator, Etisalat Nigeria (now 9mobile), was licensed and kicked off operations.
GPRS was better than creepy-crawly dial-up Internet, but the world was moving forward with 3G. When did 3G arrive Nigeria? In 2008, after another round of licensing. GloMobile, the mobile subsidiary of Globacom, launched the first commercial 3G service on their UMTS/HSPA network. They were closely followed by MTN Nigeria. The 3rd 3G license holder was Alheri Engineering, owned by Dangote. Alheri later sold their 3G license to Etisalat Nigeria, which then proceeded to roll out 3G service in 2011.
Meanwhile, in 2009, Mtel, the mobile arm of the government-owned fixed line operator and national carrier, NITEL, went effectively dead and was later officially declared inactive by NCC in 2014.
Come 2010, the NCC kicked off a Subscriber Identity Module (SIM) registration exercise that requires all mobile phone subscribers to register their SIM cards with their respective mobile network operators. From that time, all SIM cards purchased in Nigeria werwe required to be registered.
In 2016, the four mobile operators in Nigeria began to launch 4G LTE networks after another round of licensing. By 2018, there were over 100 million active mobile lines in Nigeria. In early 2020, the Federal Government announced a new requirement for subscribers to update their SIM registration details with their National Identity Number (NIN). As at July 2020, Nigeria recorded 199,000 mobile lines, according to NCC data.
5G trials have been conducted in Nigeria, and licenses were issued in late 2021/early 2022. Commercial 5G networks are expected to go live from August 2022 in the country.
The GSM Operators in Nigeria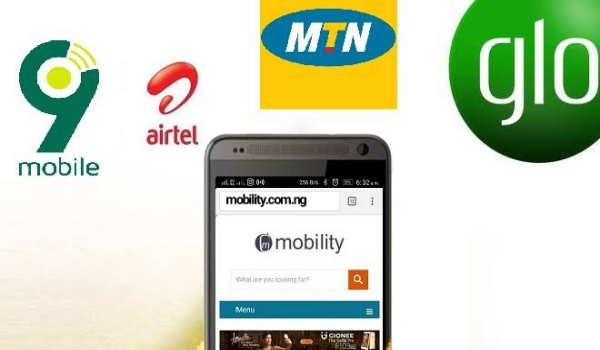 The current four GSM operators are MTN Nigeria, Airtel Nigeria, Globacom (Glomobile), and 9mobile (former Etisalat Nigeria).
Airtel Nigeria (former Celtel, former Zain, former, former Vmobile, former ECONET Wireless)
The pioneer GSM operator in Nigeria, Airtel started out as Econet Wireless. It was the first to launch GSM mobile services in Nigeria, and later became Vodacom Nigeria briefly in 2004, then Vmobile Nigeria (Vee Networks) again in 2004, then Celtel Nigeria in 2006, then Zain Nigeria in 2008, and then Airtel Nigeria in 2010. Airtel Nigeria operates 2G, 3G, and 4G networks across the country and is adjudged as having the widest 4G coverage.
MTN Nigeria
MTN Nigeria is a member of the MTN group and has remained the largest telecommunications company in Nigeria for over a decade. It operates 2G, 3G, and 4G networks. MTN has been the leading mobile operator in Nigeria (it has the largest subscribers), and had a market share of 38% in Q1 2022.
Glomobile
Glomobile, the mobile subsidiary of Globacom, Nigeria's Second National Operator (SNO), operates 2G, 3G, and 4G networks as well. It has been a gamechanger in more than a few ways over the years, as it challenged the two pioneer GSM networks by launching innovative solutions.
9mobile (former Etisalat Nigeria)
Etisalat entered the GSM race in Nigeria quite late. Not only is it the youngest of the four, it is also the smallest. Corporate troubles led to Etisalat International pulling out of the consortium and forcing a change of management and eventual rebranding to 9mobile. The network lost subscribers during the period and widened the gap between it and the others. 9mobile operates 2G, 3G, and 4G networks across Nigeria.
Questions about GSM mobile services in Nigeria
How many phone companies are in Nigeria?
There are four (4) major phone companies in Nigeria, namely: MTN, Glo, Airtel, and 9mobile. There are other operators, with much smaller operations. They include: Smile Communications, ntel, and InterC.
Who is the richest network in Nigeria?
MTN Nigeria is by far the richest network in the country. It also has the largest number of subscribers.
Which network is the largest in Nigeria?
MTN Nigeria is the largest network in the country, in terms of coverage, subscribers, revenue, and profits.
Which 4G network is best in Nigeria?
This tends to change from period to period, but if my personal experience is anything to go by, right now in 2022, it is MTN.
Which network has 5G in Nigeria?
MTN and Mafab have been issued 5G licences and are expected to commence operations in August 2022.
Do 5G phones work in Nigeria?
When Mafab and MTN roll out their 5G networks in August 2022, you will be able to use 5G phones in Nigeria on 5G networks. For now, if you have a 5G phone, the 5G part is useless.
Dont sleep on this
You can buy your dream smartphone on an instalment plan. Call or message Courage on 0817 160 1491, and mention Mobility Nigeria.