Last Updated on September 15, 2022 by Editor
Do you demand an Android PDF reader to read books or documents on your smartphone? All types of texts, from novels to forms, are increasingly being digitized in this format. However, for various reasons, they cannot always be read from any device.
If you are experiencing this issue, you will require a free PDF Reader app. Here you will find our best recommendations, as well as other solutions to read these files without difficulty. Continue reading to learn more about these free PDF Reader apps.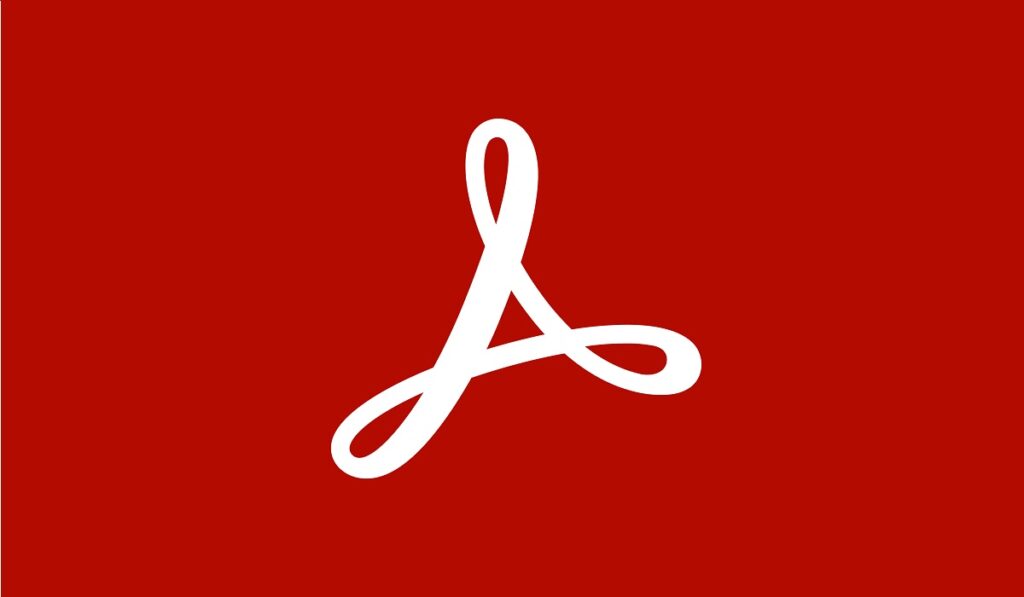 Best Apps to Open and Read PDF on Android
Whether you read books for pleasure or school, a good PDF reader app will make your reading experience much easier. We will tell you which readers work and are compatible with Android devices in this list.
1. Adobe Acrobat Reader
Adobe Acrobat Reader for Android is an indispensable application. It is most likely software that you are already familiar with from the computer environment.
The application goes a step further by allowing users to not only read but also modify documents. As a result, it's ideal for receiving and transmitting invoices, contracts, and other important files. It also allows you to make notes, draw pictures, fill out forms, and annotate the text. In a nutshell, one of the best PDF-opening apps for Android is also free.
2. WPSOffice
Without a doubt, WPS Office is one of the best Android apps for reading PDF files. It is an all-in-one application that supports a variety of file formats. Its PDF reader is comprehensive and user-friendly, allowing you to open, view, share, and comment on PDF documents from any mobile device.
The app, on the other hand, is integrated with the WPS Cloud service to save all documents online, though you can use a third-party cloud such as Dropbox, Google Drive, or Evernote if you prefer. WPS Office is a free app with some ads that works well as an Android PDF reader. Can you ask for anything more?
3. Fast PDF reader
This app is more than just a PDF reader for Android. It also lets you read, print, and save documents in that format. Its features include view enlargement, easy page scrolling, the ability to configure different reading modes (such as vertical or night), and the ability to mark the last page read.
Other formats supported include EPUB and XPS. If your smartphone memory is running low, you can easily compress your documents to keep reading. Fast PDF Reader is an Android app for reading free books with a user-friendly interface that is light and simple to use. Download it from the Google Play Store.
4. Simple PDF Reader
Apps for reading PDFs should be quick and easy to use. And this one is ideal for those who want to keep all of their files in one place and have them extracted automatically. Its features include keyword search for files, horizontal or vertical scrolling configuration, page count per document, and night mode activation. It is free and works with Android.
5. PDF Reader and Viewer
Download this app to organize all of your PDF files in one place and speed up your reading. Its new version includes several upgrades, including the ability to save progress in a book, night mode, and a variety of page display modes.
The benefit of using this application is that you can read your files without an internet connection and even view password-protected documents. Furthermore, it is only about 3 MB in size, so you can use it even if you have limited memory space. Try it now for free on your Android device.
6. Xodo: PDF reader and editor
Students are constantly looking for the best way to accelerate their reading. If this is the case, try Xodo to easily prepare for any exam. This app, in addition to being a file reader and editor, is also one of the best apps for easily underlining PDFs and synthesizing your texts.
If you save your documents on Google Drive or Dropbox, you can sync them with Xodo and save your changes automatically. If you need references for a research paper, you can bookmark the pages and come back to them later.
The app has many advantages, such as tabs for switching between documents, different reading modes, and navigable text search, among others. Go to Google Play Store for more information.
7. Voice Aloud Reader: app to read PDF aloud
Spending too much time in front of a screen is not always beneficial. That is why this app allows you to convert PDFs to audiobooks. It is compatible with various text-to-speech conversion engines, such as TTS Acapela, Ivona, and SVOX, to accomplish this.
Voice Aloud Reader allows you to create and organize listening lists based on your preferences. You can also adjust the volume, rhythm, and pitch of your voice. And if you need to pause a speech, simply press the buttons on the headphones. This app's latest update includes the ability to search for PDF files by title or author, as well as files containing basic information about each work. Visit Google Play to learn more.