Did you just recently drop your phone by accident, and the screen turned up with cracks? To fix a cracked phone screen is about the most common fix needed by phone users everywhere. The simple reason being that our mobile phones are constantly being carried around in the hand and in pockets. It's a common sight to see persons who fiddle with their phones while chatting heartily on the road or on a moving bike. Even when there is a purse or bag to protect it, such protection only gets occasionally used.
To fix a cracked phone screen would have been largely unnecessary with a simple preventive measure. That is, to use a screen protector, or a protective case, or both. However, most people never consider these options as important until the inevitable happens.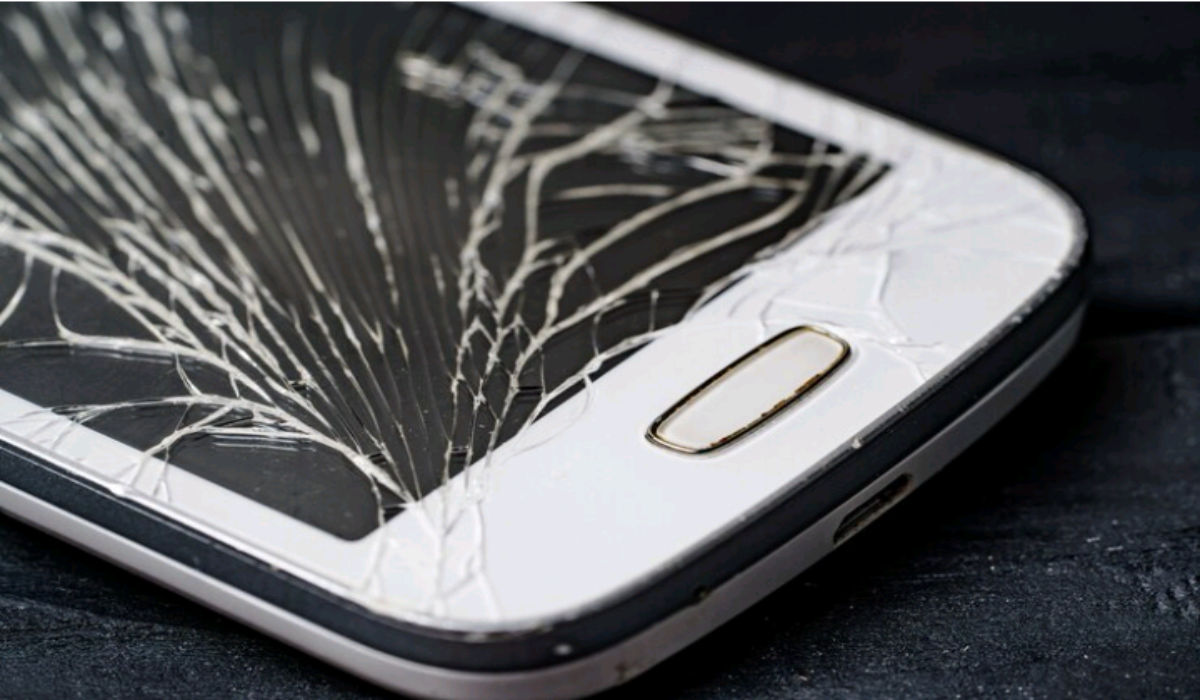 So now that you have a cracked phone screen, what happens next? Can you possibly fix it yourself? My candid advice is, no, you should not attempt to fix your phone screen. It is far wiser to go to a phone repair expert and have your cracked phone screen replaced. If the crack has not affected the touchscreen, then you are lucky, as the cost of screen replacement would be cheaper.
However, you can apply some temporary fixes to your cracked phone screen. That is to at least hide the cracks until you are ready for a proper screen replacement by an expert. Especially if the cracks are not too severe.
But – if shards or pieces of glass have fallen off the screen, do not attempt to do any patch up. In some severe cases, your phone may get leaky, with some kind of liquid coming out of it. If it gets that bad, please package it, pull yourself together – and take it to the phone repair shop for a clean fix once and for all.
Table of Contents
What Can Cause a Cracked Phone Screen?
Sometimes It does not matter whether you are careful or careless. There are a number of reasons why your mobile phone screen may get cracked:
A hard bump into objects or other people while the phone is in your hand, pocket or purse
Accidentally (or intentionally) dropping your phone on the ground, or on a hard surface
To sit on your phone while it is still in the back pocket, or on a hard chair
Attempting to use your touchscreen with an object not recommended, thereby causing scratches. You should either use your fingers or a stylus pen.
Simple Hacks to Fix a Cracked Phone Screen
So here we go. Check out simple ways to temporarily fix a cracked phone screen below. Remember, they are temporary.
Use the Warranty on Your Phone to Advantage
You can call up the phone manufacturer to perform a screen replacement for you, at their nearest service center. If the warranty on your phone has not expired, it may be done for free. But if the warranty no longer covers your phone, you will need to pay for the repair. And be warned, the warranty may not cover serious accidental damages to your phone.
Your Mobile Service Provider May Help You Out
Some mobile network providers do offer phone repair services to their subscribers, especially on special phone models. They could run such promotions from time to time, with discounts for their loyal customers.
An example in Nigeria would be the 9mobile network offering a phone upgrade or repair for specific models of Samsung phones at their Experience centers around town. If you get such a privilege from your mobile network provider, please make good use of it.
Swap Your Phone for Another One, it or Trade It Off
There are mobile phone shops around town that will accept your old or broken phones for a sell-off at a lower price than when you bought it. Alternatively, such merchants can allow you to swap your old or broken phone for a new one. The only condition being that you pay some additional money to cover the cost. Be on the lookout for such merchants.
Use a Screen Protector
Oh sure, it is not too late to use a screen guard or protector even after it fell and got cracked. It is not an alternative to changing your phone screen. Rather, it will help to protect your phone screen from further damage. This should suffice until you can afford to do a proper phone repair at a service center.
But again note that this method works if the damage is not severe. If there are shards or pieces of glass that have fallen off the screen, the only alternative is to take it to a phone repair expert.
Use Vegetable oil or Petroleum Jelly
You can also disguise the few cracks and scratches on your phone screen using vegetable oil or petroleum jelly. As long as it is not a major damage (where pieces of glass have fallen off).
Begin by using a clean cloth to wipe the phone screen clean. Then wrap a clean fiber cloth around your forefinger, and dip it slightly in just a little oil. Rub it into the crack(s) or scratch to hide it from plain view. And of course you would need to apply the oil or jelly repeatedly a couple of times. That should last up until you can change the screen.
Use Baking Soda
This applies to minor cracks or scratches on your phone screen. You can prepare two parts of baking soda and one part of water, then mix them to form a thick paste. Apply the paste with a clean piece of cloth on the phone screen, by gently rubbing it in. It should disguise the cracks or scratches for a while, until you can change the screen.
Use Toothpaste
Toothpaste on your phone screen? Who ever brought up that idea? Well, it works for small cracks and scratches. Apply a small quantity of toothpaste on a ball of cotton wool. Get your fingers dampened before you use it. Then wipe it across the screen. While doing so, carefully avoid the holes (ports, sound jacks, slits) and buttons around your phone's body.
Dont sleep on this
You can buy your dream smartphone on an instalment plan. Call or message Courage on 0817 160 1491, and mention Mobility Nigeria.