Last Updated on September 18, 2023 by Editor
Apple iPhone 15 series is now official and there is a long line of excited fans waiting to get their hands on one. Apple say it is their best iPhone yet, but if we are being honest, it is only just catching up with Android in a number of areas.
Some of the copied features are not available in all the iPhone 15 series models; only in some. I have done the Lord's work and listed out some outstanding features that the iPhone 15 copied from Android phones.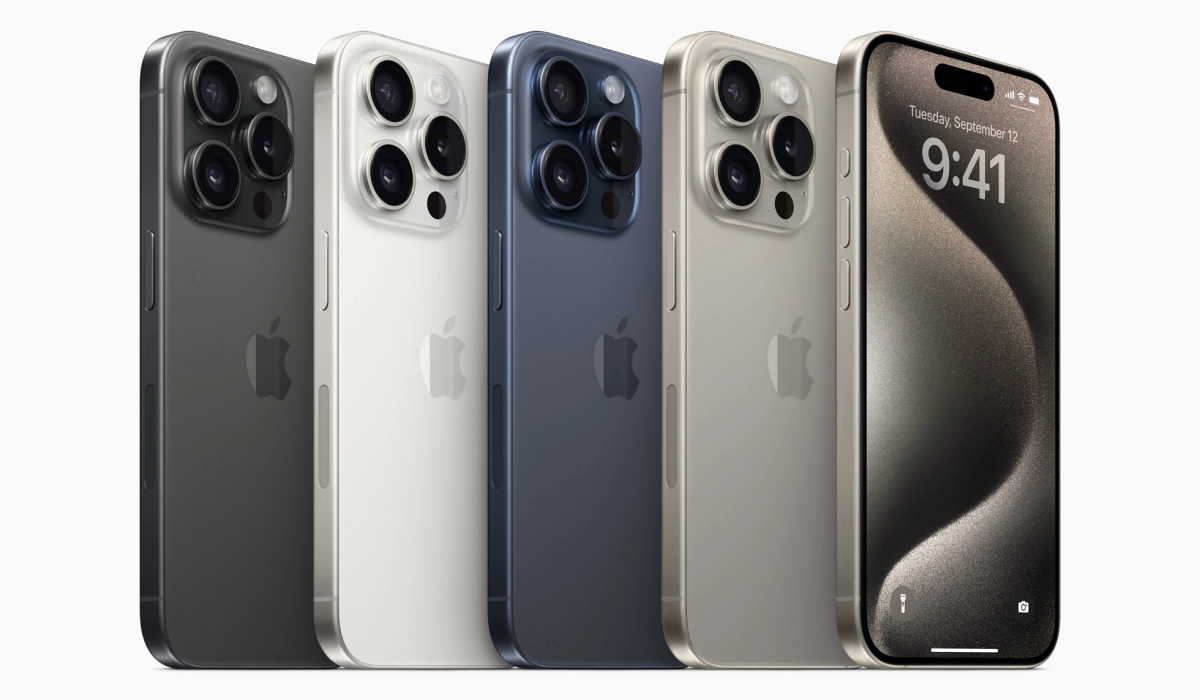 Table of Contents
Number One: Periscope Camera
The iPhone 15 Pro and Pro Max are equipped with a persicope lens, the first time ever in an iPhone. This periscope lens make 5x optical zoom possible on these two iPhone models. But Android phones have had periscope cameras for so many years now that it is almost unbelievable that the iPhone is just getting it in 2023.
To be specific, the first 5x zoom periscope cameras in a smartphone arrived in 2019 and Huawei 's P30 Pro was the host. Before then, however, a number of other phones had been fitted with a periscope camera, namely, Asus ZenFone Zoom smartphone, released in 2015, and Sharp 902 in 2004.
Number Two: USB-C
It was in 2025 that the first Android phone with USB-C was released, and it was an unpopular brand that forged this new standard. Have you ever heard of LeTV One Max? If you haven't, you are not alone; many smartphone users today have never either. LeTV (an odd name) was a Chinese phone maker.
Eight years after the LeTV One Max arrived with USB-C, the iPhone 15 series sport the feature, thanks to the Europeans compelling Apple to make the move. Anyway, the good news is that very soon, using an iPhone won't mean being stranded and unable to charge it should you forget your charger at home. All you will have to do is reach out for any available USB-C and you are good to go. Death to the Lightning port and cable. Hurray!
Number Three: Titanium Frame
Don't laugh. We have to do the Lord's work and point these things out, otherwise iPhone fans will tell you that the iPhone 15 Pro was the first phone with a titanium frame. It isn't. Android phones with titanium frames have existed before 2023.
The much-loved Essential Phone PH-1 from 2017 had a titanium frame. I owned one and remember that was a beautifully crafted phone. Shame that the brand was short-lived.
Number Four: Photo Refocus
The ability to refocus a photo after it has been captured was first seen in a smartphone way back in 2013 when Nokia included the Refocus App in its Lumia lineup that year. Since then, we have also seen phones from HTC, Huawei and Samsung come with that feature. We welcome Apple to the club.
Number Five: Blur After The Fact
The ability to add a blur effect to the background of a photo might be new to iPhone users in 2023, but it is a feature that Android users have been enjoying for years.
As a matter of fact, thanks to Google Photos, anyone with any Android phone has been able to add a blur effect to any photos they have taken. Still, welcome to the portrait club, Apple iPhone.
Are there any more features that iPhone 15 copied from Android?
And it is a wrap. You have these five features that iPhone15 copied from Android phones. Perhaps there are more. Feel free to share any others in the comment field below.