It is all excitement as Etisalat launches EasyBlaze HSPA wireless broadband Internet in Nigeria. The country's leading mobile technology website, Mobility Nigeria, was present at the occassion and brings you details.
The Mobility Nigeria team was invited to attend the official launch of Etisalat Nigeria's broadband mobile internet service (branded Easyblaze) at the Lagos Oriental Hotel. EasyBlaze is an HSPA-based wireless Internet service.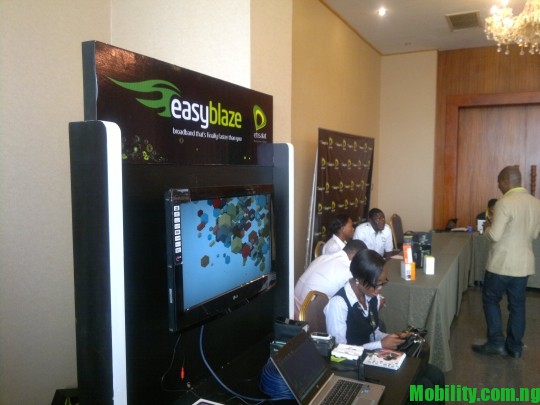 Find below some key information about Easyblaze.
10 Quick Facts about Etisalat's Easyblaze
easyblaze is Etisalat's high speed broadband internet service
It operates on a 3.75G HSPA+ technology that can achive top speeds of up to 42Mbps
HSPA+ means – High Speed Packet Access
HSPA+ is the latest release of the 3G technology versions
Etisalat is the only GSM operator in Nigeria to offer 3.75G HSPA+ broadband internet service.
easyblaze enables Etisalat subscribers faster internet browising and downloads, video calling, live video streaming, interactive online games, live music streaming online and more.
easyblaze is currently accessible in Lagos, Ibadan, Abuja, Port Harcourt, Akwa, Nnewi, Warri, Kaduna, Kano, Zaria, Enugu, Onitsha, Aba, and Benin.
easyblaze has several data plans including 200MB, 500MB, 1.5GB, Night & Weekend, 3G and 6GB.
easyblaze is accessible using 3G enabled devices such as Smartphones, Tablets, USB modems, Routers and MiFis.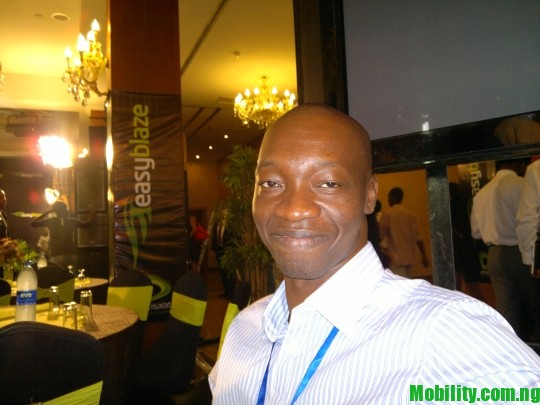 There are a number of new features available with this service as follows:
Auto-renewal: Automatic renewal allows subscribers to purchase any of our data plans, as long as the subscriber has sufficient airtime credit in his account.
Data Roll-Over: This allows a subscriber to rollover unused MB of the current data plan provided a new data purchase can be made before the end of validity period of the unused or active data plan.
Product speed cap: Ability to apply cap on the speed per product and PAYG speed cap.
Apparently, Etisalat Nigeria is in partnership with Huawei for terminal supply, as a list of Huawei devices were available, including the sexy, budget Android smartphone, the Huawei U8180 "Gaga" phone, and the E5 Mifi device for connecting up to 5 devices via Wifi.
Easyblaze is currently the fastest mobile broadband internet service in Nigeria.
PS; Share this article with your network and also follow us on Twitter at @mobilitynigeria for notifications of fresh content.
Dont sleep on this
You can buy your dream smartphone on an instalment plan. Call or message Courage on 0817 160 1491, and mention Mobility Nigeria.