Last Updated on September 11, 2021 by Editor
Ever since the mass availability of smartphones, our reliance on the internet for everyday tasks like communication, socialization, information, and even entertainment has increased astronomically. But with this high connectivity has come a high price; high data usage, and it doesn't matter whether you are using an Android smartphone or an iPhone. As a mobile consumer, you are at the mercy of telecom operators and network providers on the cost of data.
Most mobile users regularly complain that their data finishes faster than they expect. It doesn't matter what telecom network is involved – MTN, Globacom, Airtel, or 9mobile – the stories are similar. Today, we'll learn how to manage your mobile data subscription effectively. I classify the solutions into three tiers: Basic, Advanced, and Extreme.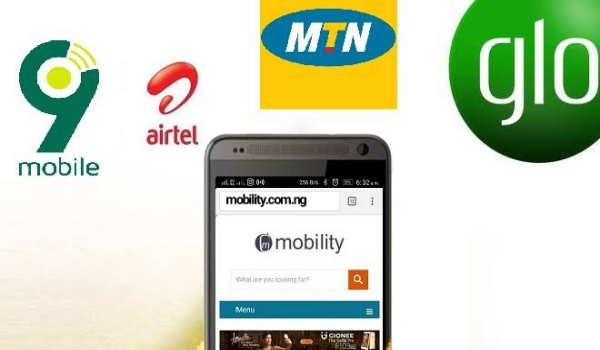 Basic Data Usage Tips For Managing Your Mobile Internet Subscription
Data Saver/Data Limit
This is very straightforward to implement. Most Android phones have the data saver icon on the quick
menu. The Data Limit can also be set easily in settings (under network and internet). These basic tools will
help you monitor and reduce your data usage over time.
Regular Balance Check
This may seem obvious, but it works magic. When you check your balance at intervals, you can easily get a
hold of your rate of usage. This solution, in conjunction with checking your data usage on your device, will give you a good picture of the apps and activities that consume your data the most.
In-app Settings
Many apps have settings you can apply in the app that can reduce your data usage. They do this by reducing the quality of pictures displayed, not auto-playing videos, etc. Utilizing these in-app settings will surely reduce your data usage.
Turn Off Automatic Updates
By default, the Play Store will try to update all apps on your device. This, of course, is very good for your device but can be bad when you are on your mobile plan. You can easily change this in the Play Store Setting.
Intermediate Data Usage Tips For Managing Your Mobile Internet Subscription
Become An Owl: Use A Night Plan
In case you don't know about the night plan, it is a system where with as low as 25 Naira, you can surf the Net in the wee early hours of the morning(12-6am, although it varies by service provider). All you need to do is save all your data-intensive activities to that time of the day, and use it to your advantage. However, most of them have a limit, so
check with your data provider.
Set Your Hotspot As A Metered Connection
Most of us have at one time had the bad experience of using our phone hotspot to share our internet connection with our friends or even our PC, and realizing after a short while that our that plan is finished. You are not alone.
Many people are shocked when this happens, but don't know the reason. Most times, your PC or any device using your Hotspot, sees this as a Wi-Fi connection, and hence, an opportunity to update all their apps.
You can end this by setting your connection as a metered connection. This will reduce your data usage when connected to other devices.
Watch out for Xender
Xender is an App that enables quick transfer of files via the hotspot and Wi-Fi of mobile devices. This doesn't require an internet connection. However, if your data connection is on as a host, the devices connected to your smartphone can use your internet connection. To avoid this, always switch off your data connection when using Xender.
Exclude some apps from clean up
There are some apps on your mobile device that download some data/artefacts, for use later. They cache these on your local device, so they can always come back to it. But this can take up a bit of space. So, whenever you use a clean-up app that "Clears up space" on your device, they tend to delete those files. And of course, when you need those apps to function, they will download those files again to your device.
With all this deleting and downloading going in on, guess whose data is going? To help yourself, I'll advise that you exempt those apps from clean up, to save yourself data. You can learn to do that here.
Freezing Apps
This may seem extreme, but it isn't at all. When you envisage that an app will not be put to use in a long time, you better just freeze it in place, to eliminate any leakages in your data usage.
Extreme Data Usage Tips For Managing Your Mobile Internet Subscription
If you are here, it means you want total control of your phone's data usage. Welcome. I have just the right tools for you.
Using a Data saver app
This is a solution I have used, and It has worked for me. It works in some way like a VPN. It blocks any app you don't want to access the internet (including system apps). Not only that, but it can also accurately measure the amount of data used by each app. This is a very good way to have a hold of your data usage, although there are some privacy concerns.
Delete your social media apps
I know, I know; you will say that we have come again, but it's true. Social media apps(Instagram, Facebook, Twitter, WhatsApp, Snapchat, YouTube) use the most data. What better way to stop spending too much money on data and time on Social Media than deleting the totally (no be me talk am oo).
So there you have it. Ways to save you that, and use it till its expiration date. Remember every byte counts. See you next time.