The Camon 18 Premier was one of the last TECNO smartphones to be released last year. The company has been making some good hardware at the upper end of their product range. Compelling hardware, actually. At the software end, HiOS 8, which the Camon 18 Premier runs, is the best version of TECNO's Android skin yet. It is the only version that has had me able to use a TECNO phone as my primary driver, and I took that chance.
While I love HiOS 8, it still had enough rough edges for me to have to customise and twerk it to the point where I could be comfortable with it on a daily basis. In the rest of this article, i tell the story of how I tweaked HiOS 8 on the TECNO Camon 18 Premier.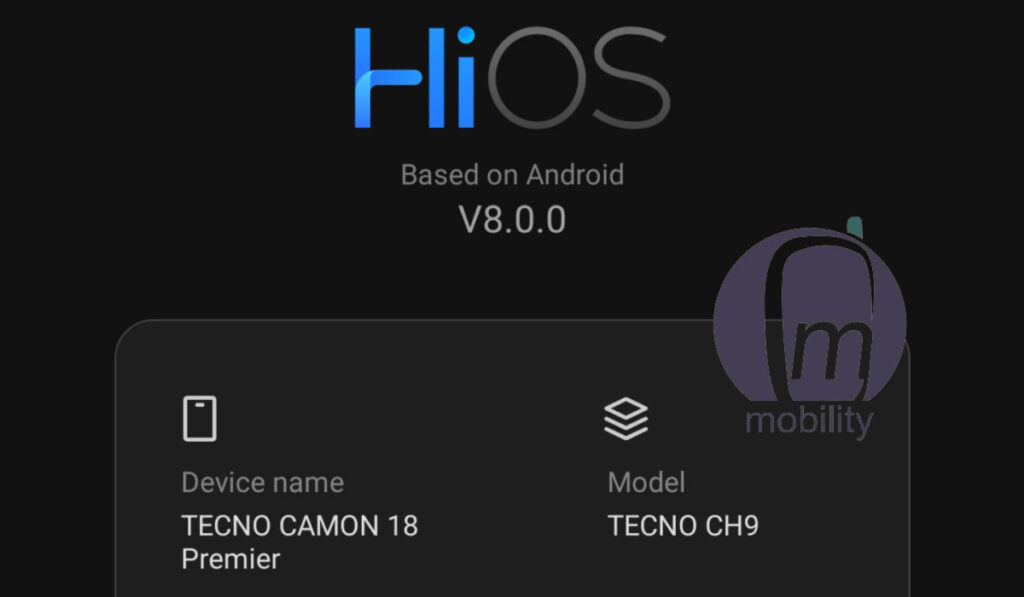 Disclosure: TECNO's agency sent in this unit for review on MobilityArena.com last year, and we fell in love with it. It was due to be returned. But We fell in love with it so much that I named it my TECNO phone of the year. See the TECNO Camon 18 Premier review. Anyway, after the review was published, we asked if we could keep it, and the agency graciously let us have it. I have since commandeered it for myself. Sue me.
Someone is probably wondering why I didn't pick the Phantom X instead (we reviewed it too), being the proper flagship. One, I find the design of the Camon 18 Premier more appealing. Two, Phantom X runs HIOS 7.6, not HiOS 8. And HiOS 7.6 doesn't feel as polished as v8. Lastly, the Camon 18 Premier has a periscope telephoto camera with gimbal stabilization, a feature that is lacking on the Phantom X. Hopefully, you get the picture. It was the 18 Premier for me all the way. But I digress.
Customising HiOS 8
HiOS is packed full of utilities to make your life better. Battery optimisation tools, et al. But it is also riddled with bloatware, many of which cannot be deleted. But they can be disabled, so I proceeded to disable them. The list of disabled apps include: Calendar, AHA Games, CarlCare, Chrome, Files by Google, Hi Translate, Notepad, Palm Store, Phoenix, Vishal Player, and YouTube Music.
I had earlier deleted Vskit, Scooper and a few others. And for good measure, too. They were constantly throwing notifications at me. Also, I had to disable those pesky notifications and ads that show up in the notification shade. They are such an annoyance. When a notification that you don't want shows up, just press and hold on it in the drop-down menu and use the "Block" option. It goes away forever. You can also do it in the Notifications menu under the phone settings.
One of the first things I did was take advantage of the virtual RAM feature, called MemFusion, and set it to 5 GB. Virtual RAM is a concept where some storage memory of a device is used to augment the built-in RAM. Camon 18 Premier has a whopping 256 GB of storage memory anyway, so there is plenty of space to play with. Adding 5GB of virtual RAM brought the total RAM in use to 13 GB. I wasn't running out of RAM before doing this, and now, I don't expect to under any but the most extreme usage scenario.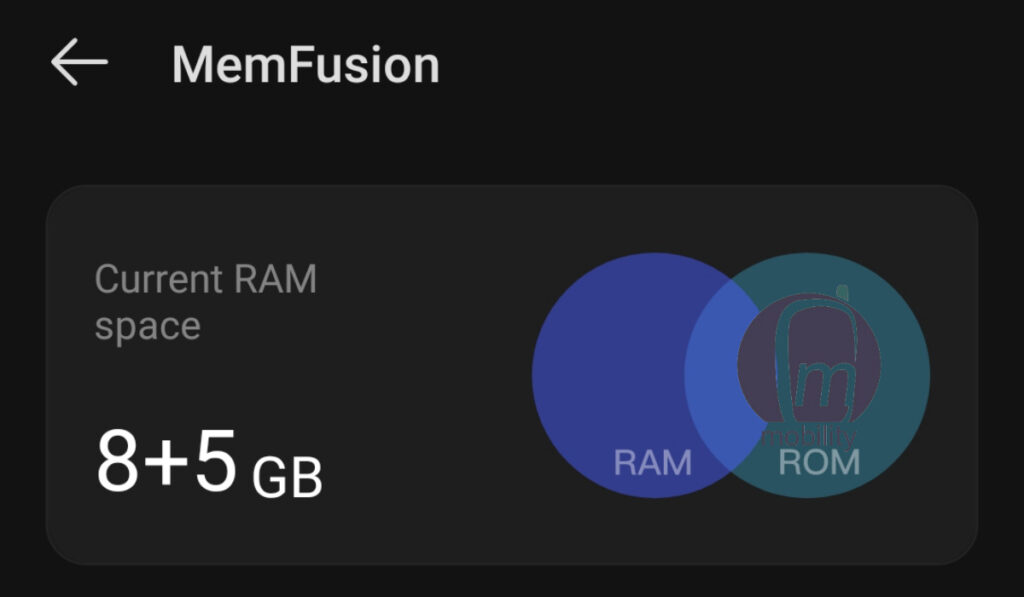 I love some of the extra features that HiOS adds to the Android experience, but I am not quite a fan of the user interface. It isn't that it is bad; I just don't feel it is as polished as I would like it to be. As I have mentioned earlier, HiOS 8 is a big improvement, but I needed to further customize it.
Anyway, I decided to see if I could change the looks, so I Installed OLauncher, a minimalist but sleek Android launcher. And I loved it. But guess what? Every time that I rebooted the phone, HiOS launcher took over again. I imagine that in the background, it stood waiting and gave OLauncher a hard kick when a reboot happened.
HiOS – 1; Mister Mobility – 0. Anyway, I sucked it up, deleted OLauncher, and trudged on with HiOS 8. I found a beautiful wallpaper that made the UI look a lot better. As a matter of fact, it is a wallpaper from OLauncher. After a few days of usage, I can say that the HiOS 8 user interface is quite usable, even better than I had thought.
What of themes? Someone will ask. Ugh! Don't get me started. Seeing as Android OS is themeable, there is a Hi Themes app pre-installed on the phone, and I took a look. Let's just say that most of the themes available are so tacky, I'd rather not.
Lastly, one of the features built into HiOS is the Smart Panel. Quick access to 5 shortcuts and your preset favourite apps from anywhere in the phone. When you select an app here, it opens up in a floating window, so you don't have to leave the page you are on. You can respond to messages and carry out actions from the window; you can minimize or maximize it, too. And when you are done with it, you can close it. It is such a useful tool. I enabled it and put it to use, of course.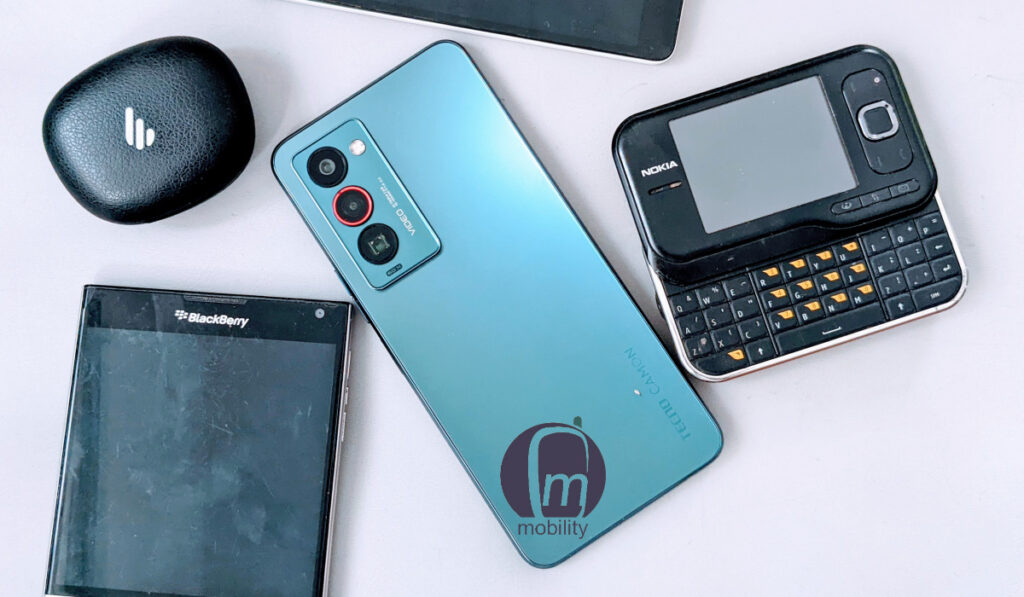 What has my experience been like?
Absolutely pleasant. I have had no issues since fully tweaking the user interface to my taste. Everything works fine. The Helio G96 SoC, a 12nm chip, has performed well. Its performance is comparable to SD 732G, which is what is inside the Mi Note 10 Pro, which I still own. Occasionally under intense use, the phone warms up a bit, but nothing alarming.
In conclusion, this is how I bent HiOS 8 to my will on TECNO Camon 18 Premier. Of course, you can do the same thing with any TECNO phone running HiOS 8. I am glad to be able to enjoy the hardware of the Camon 18 Premier without being frustrated by the phone's software. I think HiOS 8 is a watershed for TECNO's custom user interface. And I hope the next version actually improves on it.
Dont sleep on this
You can buy your dream smartphone on an instalment plan. Call or message Courage on 0817 160 1491, and mention Mobility Nigeria.