2020 was the year that the prices of mobile phones, smartphones, tablets, and accesories all went up. All the gains of the last few years in terms of lower costs are out the window. Smartphones witnessed as much as ₦10,000 price jump this year from  last year's prices. As such, if you are hunting for the cheapest 4G phones in 2021, prepare to spend more than what you would have spent if you went shopping last year.
Internet access has become a fundamental human need in 2021. And everyone deserves broadband Internet. While 3G phones are more affordable, 4G is a much more desirable mobile Internet technology. If you are on a budget and looking to spend the lowest possible on an LTE handset, we have compiled the authoritative list of the cheapest 4G phones in Nigeria in 2021.
The cheapest 4G phones in Nigeria
One thing that has stayed fairly the same is the brand names behind the cheapest 4G phones. For example, you won't find an Apple iPhone on the list. You won't find an OPPO. Certain brands are known for having a good grip on the entry-level market. These usual suspects are present here on this list.
Samsung Galaxy A3 Core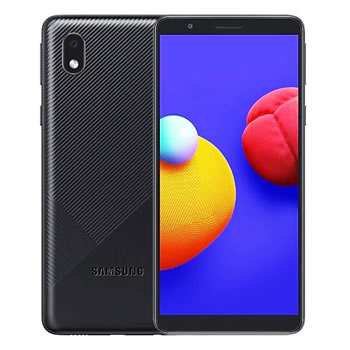 Samsung Galaxy A3 Core is a 2020 model and offers 4G LTE at the entry level. The deal includes a 5.3-inch display with 720×1480 pixels resolution, 1.5GHz quad-core Mediatek MT6739 processor, 1 GB RAM, 16 GB internal memory, 5MP selfie camera, 8 MP rear camera, and a 3,000mAh battery.
The selling price is ₦33,000.
Nokia C2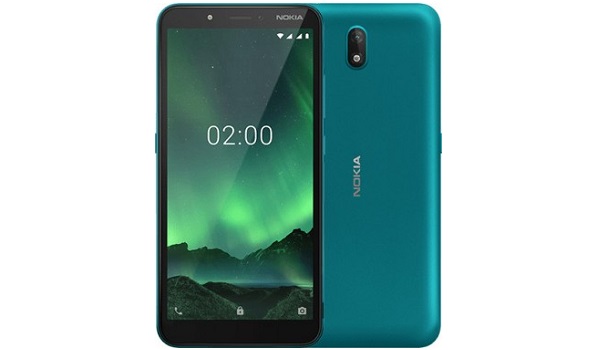 Not to be outdone in a segment it has had a strong showing in, HMD Global has the Nokia C2 for us as one of the cheapest 4G Android phones in Nigeria. The C2 has a 5.7-inch display, 1GB RAM, 16GB ROM, quad-core CPU, 5MP selfie camera, 5MP rear camera, and a 2800mAh battery.
It was launched this year and costs ₦32,000 in stores around the country.
Smile VoLTE smartphone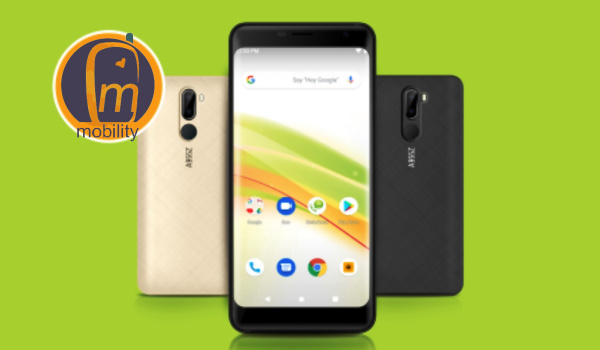 This year, 4G-only network, Smile, launched a 4G smartphone with VoLTE capabilities. The Smile VoLTE smartphone is nothing fantastic in terms of specs and features. It runs Android 9 Pie, has a 5.45-inch display, 5MP front camera, 8MP back camera, 1.3 GHz Dual-core, 2GB RAM, 16GB ROM, and a 2950mAh battery.
We haven't handled one, but we expect that one oof the two SIM slots is locked to Smile, while you can put any other SIM card in the other. The phone has the SmileVoice app pre-installed.
In addition, 30 days AlwaysON internet access, unlimited on-net calls, unlimited on-net SMS, 100 local call minutes, and 50 local SMSs, are bundled with the phone. All of these are included in the ₦35,000 you pay for the phone. You can pick one up from any Smile outlets around the country.
Zen Admire Shine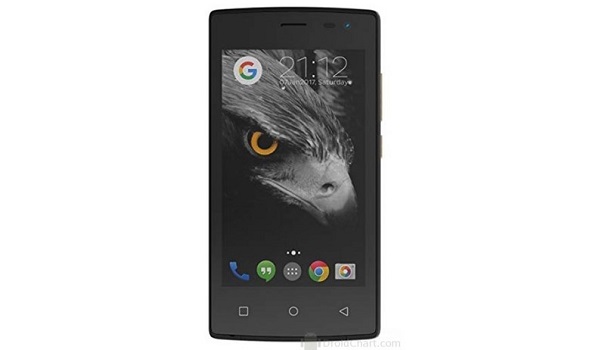 Zen Admire Shine is one of the cheapest 4G smartphones in Nigeria. It has a tiny 4-inch, 480×854 pixel screen, 1GB RAM, 8GB internal storage memory, a 1750 mAh battery, and Android 7.0 Nougat, which is a few years old.
Your anger about the old software will likely dissipate though when you hear the price: ₦15,000. If you are really tight on cash but need a basic, cheap 4G phone that can serve as a mobile hotspot, this is it. Zen Admire Shine is available in Black and Gold colour options.
Lava 50 Pro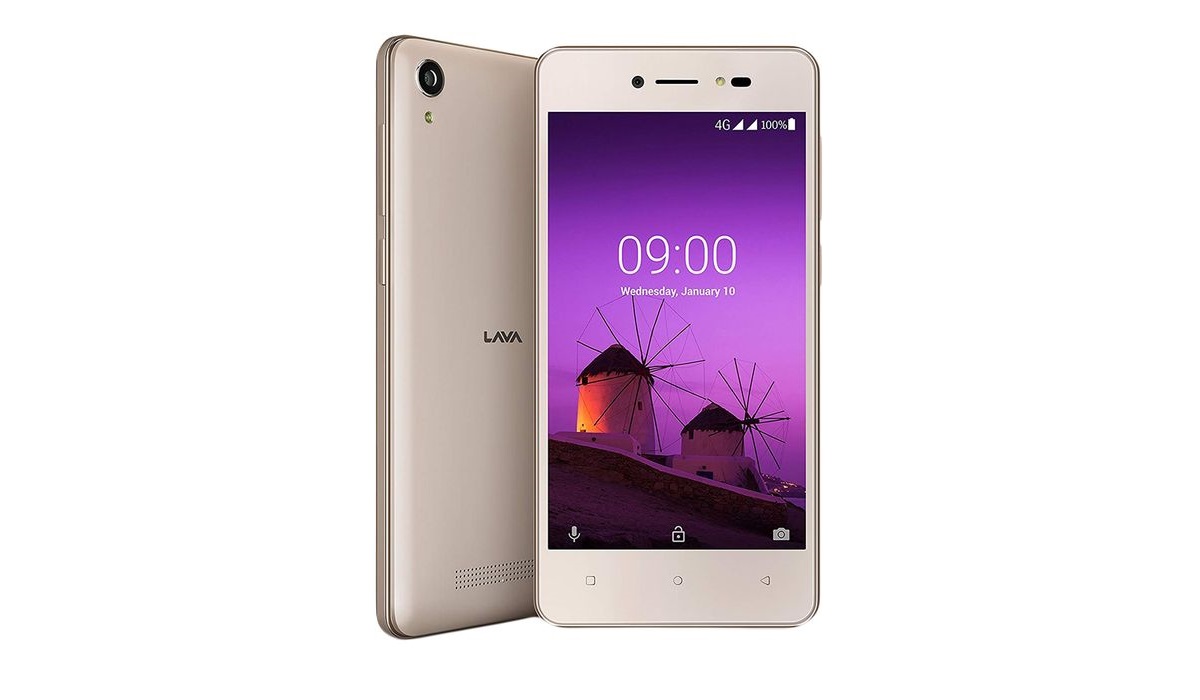 The Z50 Pro has been around for a while too and the price has dropped low enough to make it a bargain.
It sports a 5.0″ display, MediaTek MT6737M chipset, 1GB RAM, 8GB storage memory, 5MP Rear Camera, 2MP Selfie Camera, and a 2500mAh battery. For software, it runs Android 8 Oreo (Go Edition). Available colour is Gold.
You can find the Lava Z50 Pro for as low as ₦14,000 in the market, especially from online stores like Jumia, Jiji and the like.
Conclusions
As you can see from the above list, while the prices of mobile data in Nigeria have dropped, the price range of the cheapest 4G phones in Nigeria in 2021 have moved up from the ₦20,000 to ₦30,000 price bracket to the ₦30,000 to ₦50,000 bracket. A combination of the COVID-19 pandemic and Nigeria's weak currency against other global currencies is responsible for this jump in prices.
However, Zen and Lava are lifesavers whose entry-level offerings helped provide the cheapest 4G phones at a much lower price point.
To buy any of the above smartphones (apart from the Smile VoLTE phone), check your local retailer or online stores like Jumia, Konga, Slot, Pointek and others.
Note also that some of these quoted prices are bound to change.
For more decent performance, be ready to spend more on 4G smartphones like TECNO Spark Go 2020, TECNO Spark 4, Redmi 9C, Infinix Smart 5, and itel S16 Pro 4G.
For an idea of what to expect at that price point, here is a quick look at the itel S16 Pro 4G.
Itel S16 Pro 4G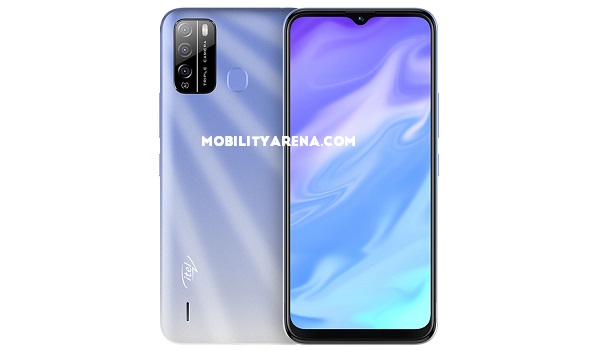 itel Mobile has always championed affordable phones and is one of the brands that gives us some of the cheapest 4G phones with decent performance around. The S16 Pro 4G has a 6.5-inch display, Quad-core 1.8 GHz chipset, 32GB internal storage memory, 2GB RAM, an 13 MP triple camera at the back, and a 4000 mAh battery.
It is a 2020 model, runs Android 10 (Go Edition), and sells for about ₦49,000.
In closing, if you want the cheapest 4G phones in Nigeria in Q1 2021 with any decent specs and performance, don't leave home with less than ₦40,000.
Disclaimer: We can not guarantee that the information on this page is 100% correct. All specifications are based on information made available by phone manufacturers. Always specify to the mobile phone retailer that you want a 4G smartphone and then look through the specs on the sales box or website product page before making your purchase.
Dont sleep on this
You can buy your dream smartphone on an instalment plan. Call or message Courage on 0817 160 1491, and mention Mobility Nigeria.