One woman said to me, "I can never spend that kind of money on a TECNO". Another said, "I do not mind buying this." They were referring to the same phone. Let me tell you this story of two women.
I still have my Camon 18 Premier from 2021. Or rather, I had it. But some weeks ago, I had to take it to CarlCare. What happened? A member of my family (I shall protect this person's identity) used it and organised a meet-and-greet between the poor phone and the floor. The result was that the speaker began to misbehave and eventually stopped working.
The trip to CarlCare
So, off to CarlCare it went. At the centre, I had a brief interaction with a woman who also was there to get her TECNO fixed. The manager at the place noticed that I had a Camon 20 Premier in hand and began to wax lyrical about how good TECNO phones had become. I agreed with him. The 2-year old Camon 18 Premier is a testimony, and the Camon 20 Premier is, too.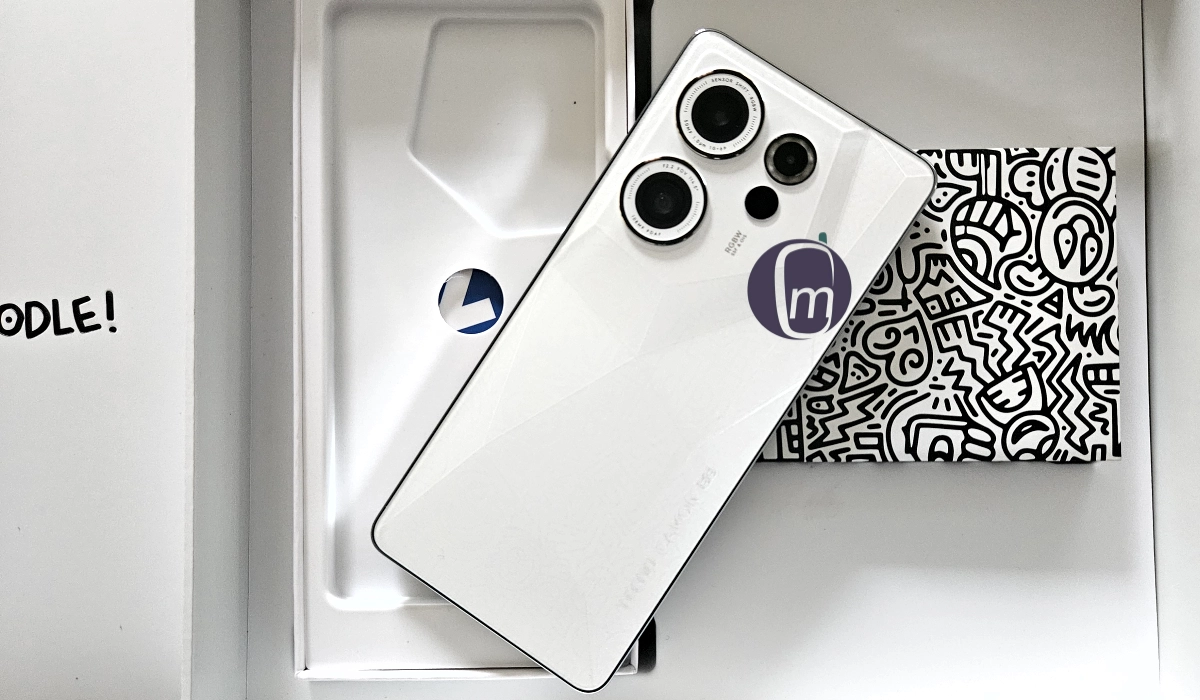 The woman asked me how much it costs and when I replied that it sells for over ₦350,000, she shook her head as if fighting off a demon that was trying to possess her, and said, "I can never spend that kind of money on a TECNO". I asked her why, and she replied that she just could not. Fair enough. Her money; her phone choices.
At a birthday event
Fast forward to another event, this time a birthday get-together. Mrs. Mo asked me to take photos of her and her friend, a multi-millionaire CEO and a woman of class – you know, the type that walks into a room and command immediate respect. Mrs. Mo enthusiastically told her that she would be wowed by the photos. As if on cue, our CEO mutual contact asked, "Which phone is that?" I held the beautiful Doodle-patterned backside up for her to see, as the words, "TECNO Camon 20 Premier", rolled off my red lips (yes, I've been told my lips have a tint of red). I watched her reaction.
One glance at it and she said, with some enthusiasm, "Wow! It looks beautiful. How much is it?" I knew she would ask, and I told her.
She responded: "I won't mind buying this at all. I want a phone with a good camera."
To cut a long story short, I proceeded to wear my photography enthusiast's hat and snapped away. Minutes later, she was gushing about how clear, sharp, and colourful the photos I took were. She reiterated that she would certainly consider the Camon 20 Premier as a choice of phone.
Again, her money, her phone choices, same as the other woman who said she will never spend that kind of money on a TECNO phone. That is life. Some people see the value; some don't.
I make it a duty to not attempt to convince anyone to buy a specific phone. What people choose to spend their hard-earned money on is none of my business. I only wanted to share these two stories with you. And I will also repeat that you really, really, do not need a ₦1m smartphone in order to be able to take great pictures. You do not need a premium flagship. If you want one, sure. It is your money to spend on it, and that's okay.
But there are a handful of mid-range smartphones that do photography (and other things) so well that you won't miss a premium flagship phone much. If you are looking for a really good camera phone and do not want to spend high-end phone money, just have a look at some of the exemplary premium mid-range smartphones that are available in the market today. Yes, the Camon 20 Premier is one of them.
Meanwhile, CarlCare billed me the princely sum of ₦4,400 only to fix the loudspeaker of the Camon 18 Premier. The bill caught me by surprise; a whole ₦4,400 in this Tinubu's economy! If this is how generous CarlCare is, I might just go ahead and adopt the Camon Premier series as my preferred brand of smartphone for personal use. Anyway, I look forward to promptly returning the Camon 18 Premier to active service when it gets back to me. It is two years old this November. Perhaps it will do another two years yet.
Dont sleep on this
You can buy your dream smartphone on an instalment plan. Call or message Courage on 0817 160 1491, and mention Mobility Nigeria.