Last Updated on December 13, 2020 by Editor
Telecom operators in Nigeria are fighting tooth-and-nail to win subscribers over to their data services. It has been obvious for long that the future of mobile telecommunications services is data, and as the operators accept this reality, it is a race to the finish line.
Airtel Nigeria has introduced a new range of "Weekly" data plans that offer voluminous data at the most pocket-friendly rates. The Airtel 5GB for N1000 plan is one of them, and in terms of costing, it boils down to 1GB for N100. The other "Weekly" plans include:
70MB for N20
250MB for N50
1.5GB for N300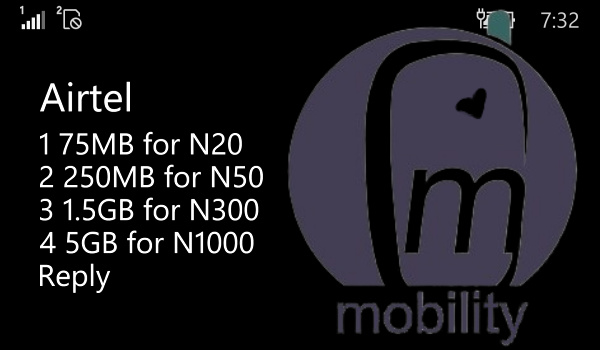 How Does Airtel 5G for N1000 work?
You subscribe with N1,000 only and get a data bundle of 5GB for your use. You can use this data on your phone, via a modem, or via a mifi or router. There are no restrictions on usage. It works within both 3G and 4G coverage areas as well.
What of the validity of this plan? The Airtel N1000 plan has a validity of 14 days. That means the plan expires after 14 days and you have to renew. If you plan on using this regularly, that means you will spend a minimum of N2,000 monthly and get 10GB data. It sounds like a good deal.
How to Activate Airtel 5GB for N1000 plan
This plan is available via USSD code. Here is how to get it.
Load at least N1,000 on your Airtel line
Dial *141*242# and choose the data to plan that suite you.
Follow through with the subscription instructions. N1,000 will be deducted from your airtime and the plan activated. You will receive a confirmation SMS from Airtel. That is it. You have 5GB data to use for the next 14 days.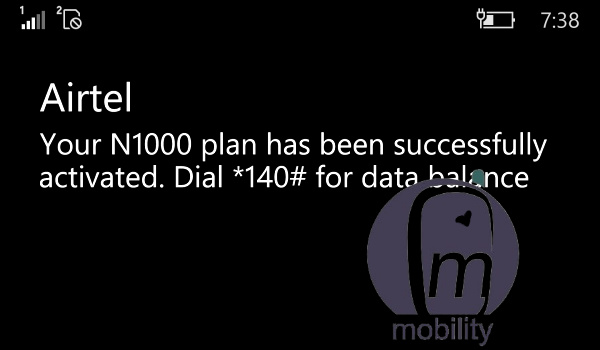 To subscribe for the other plans in this range, follow the same process outlined above and select the specific plan you want. To check your data balance for any of them, dial *140# on your Airtel line. You will be sent an SMS with your data balance details.
PS: If you don't want to subscribe to a data plan, here is how to browse with airtime on Airtel.