Last Updated on February 13, 2021 by Editor
Some days ago, I received a prompt on my smartphone about available app updates. Taking a look, it turned out that 9mobile's app was one of those with an available update. Colour me surprised to find that it had undergone a rename to ig9ite, been re-designed, and also now displays my NIN status.
The new ig9ite app looks much better than its previous iteration from the days of EasyMobile. It is easily one of the best mobile operator apps available now in the country. Displayed prominently at the top of the new app is my name and mobile number, as well as airtime and data balance. There is also a mention of my current plan.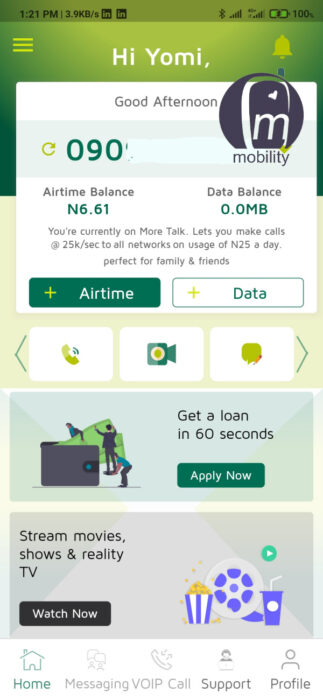 Below that section are buttons to purchase airtime and 9mobile data plans. The new app also includes loans, games, movies, and TV shows, and other nifty features. You can also buy phones, pay DSTV, electricity and other utility bills, as well as contact support, all right from inside the app.
Note that you can also register multiple 9mobile SIM cards and numbers in the app for easy management.
Check your NIN status with ig9ite!
What is perhaps one of the most useful features of the new ig9ite mobile app is that it displays the user's NIN status. Tap the hamburger menu bottun at the top left corner to reveal a set of information and options. At the very top is your email address, below which is your 9mobile number, and below that is your NIN status.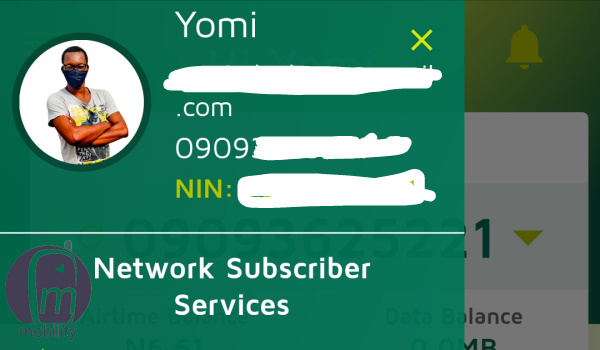 If you have submitted your NIN and it has been verified and successfully linked to your 9mobile line, the NIN is displayed right there.
I looked for a feature one can use to submit my NIN but couldn't find it. Perhaps that is because my number is already linked. If you are yet to link your NIN, try it out on the new app and share feedback here so others can benefit from it.
In all, I am in love with the new ig9ite mobile app. If you want to download and install it right now, click HERE.