Last Updated on February 28, 2023 by Editor
I remember being interviewed on a radio show that I was invited to by Chukwuemeka Fred Agbata not too long ago. One of the questions was about how to ensure that data tariffs are good enough for anyone to afford. One of my suggestions then was that networks could provide ultra-cheap data on slower network technologies like GPRS and EDGE. This has just been done with Airtel 2G network data.
Say Hello to Airtel 2G network data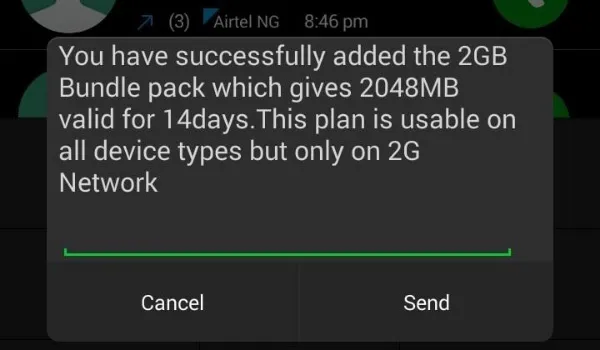 With just N500, you get 4GB data for 28 days. Dial *483#.
With N200, you get 2GB for 14 days. Dial *482#.
The catch is that these plans work only on a 2G connection. In other words, Airtel 2G network data gives subscribers access to GPRS and EDGE at ultra-low costs. If you want faster speeds i.e. 3G and above, subscribe to a regular Airtel data plan.
I think that this is brilliant. The impact of this on internet accessibility in Nigeria will be huge. With just N500, anyone can stay connected for a month. They can chat, do social networks and browse basic websites. Of course, downloads will be slow, but we are talking basic access here. Imagine the countless number of low income people in rural area who will benefit from this. Congestion is less in those places too, so browsing on EDGE usually isn't horrible there.
This is a win-win for everyone, in my opinion. Kudos, Airtel. I like this.