Last Updated on January 16, 2021 by Editor
The Redmi range of smartphones is a sub-brand of Chinese smartphone brand, Xiaomi. Phones produced under this brand are focused at providing more affordable devices for the lower budget segment of the market.
Xiaomi Redmi 9C has two variants – the first one has 2GB RAM and 32GB ROM (storage memory), while the second has 3GB RAM and 64GB ROM. The rest of the features and specifications are the same, and we share the key ones below. At the time of this article, it is the 3GB model that is on sale in Nigeria.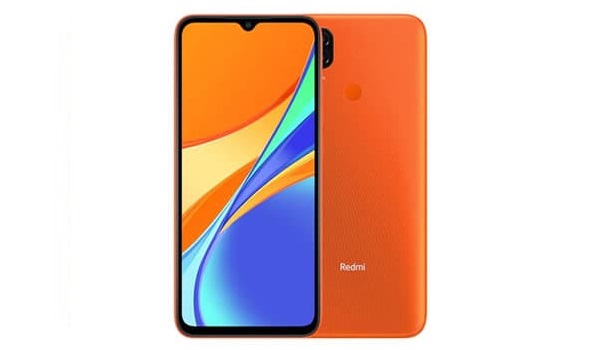 Xiaomi Redmi 9C in Nigeria: Specs
Display: 6.53-inch waterdrop display. The display is big, but don't expect the sharpest images, thanks to the 720 x 1600 pixel resolution.
Battery: The 5000mAh battery is massive by 2020 standards, so you can expect battery life that covers a full day and leaves you with some power for the next day.
Charging: 10W charging is slight;ly faster than regular battery charging. Only just slightly faster, but it is better than no fast charging at all. How fast does it charge? It will take your phone from an empty battery to 30% charge within 30 minutes, but the full charging won't be completed until about 2 hours after you plugged it in.
USB type: XIaomi Redmi 9C uses a regular, old-school USB port.
Processor: This is the equivalent of the engine of the phone. It determines how powerful a smartphone is. Redmi 9C uses a MediaTek Helio G35 chipset. That is not a lower mid-range processor. You will not be doing any heavy gaming on the 9C.
RAM: 3GB RAM is okay for fairly smooth app launching and switching, though you must expect some sluggish moments when launching, or switching between, apps.
Storage Memory (ROM): It means what it says: memory that you use for storing your files e.g.photos, vidoes, documents, etc. The Redmi 9C variant on sale in Nigeria has 64GB.
Selfie Camera: 5-megapixel snapper hidden in a punch hole in the display.
Rear Camera: There are three camera sensors at the back of Xiaomi Redmi 9C. The main one has 13-megapixel resolution. The other 2 sensors include: 2MP macro sensor, and a 2MP depth camera. There is an LED flash to assist with low-light photography.
Fingerprint Scanner: The fingerprint sensor is located on the rear side of the phone.
Face Unlock: Yes.
Redmi 9C Price in Nigeria
The Redmi 9C 3/64GB variant sells for ₦55,000 in stores across Nigeria.
Where to buy Redmi 9C in Nigeria
You can buy the Redmi 9C from retail stores like Slot, Pointek, and other stores in major states like Lagos, Abuja FCT, Anambra, Oyo, Ogun, Delta, Rivers, Enugu, and Kano, as well as from online stores like Jumia, Konga, Jiji, Kara, and others.
Up next, we have answers to some of your most frequently asked questions about Redmi 9C in Nigeria.
What colours is Xiaomi Redmi 9C available in?
The Redmi 9C is available in 3 colours, namely: Midnight Gray, Sunrise Orange, and Twilight Blue.
Does Xiaomi Redmi 9C have Gorilla Glass protection?
Yes; the Redmi 9C does not have Corning® Gorilla® Glass 5 protecting its display.
Is Redmi 9C waterproof?
It does not have any form of water or dust protection.
Does Xiaomi Redmi 9C in Nigeria have NFC?
The Redmi 9C does not have NFC.
How much is Xiaomi Redmi 9C in Nigeria? What is the price?
The Redmi 9C 3/64GB variant sells for ₦55,000 in stores across Nigeria.
Is Redmi 9C worth buying?
For the price, the Redmi 9C looks like good value for money.
Where can you find Xiaomi Redmi 9C to buy in Nigeria? Check ecommerce sites like Jumia, Konga, and others. If, for some reason, you cannot find it to buy at any local retailer, you can head off to international ecommerce sites like Amazon and AliExpress to see if you can't order and have it shipped to you here in Nigeria.