Last Updated on June 1, 2023 by Editor
It's great to know that wireless technology on digital devices can serve you beyond just looking for the nearest data network. We are all mostly familiar with cellular, Wi-fi, NFC and Bluetooth connectivity and their many benefits. And now tech and phone manufacturing giants have added another cool feature: wireless charging of phones.
So it would be good to understand the concept behind wireless charging of phones, and how to use it properly. One should even ask – is it a reliable replacement for traditional wired charging of phones? Not necessarily. It might be better to see it as a way to preserve the charging port of your mobile phone from damage. And thus extend the life of your phone.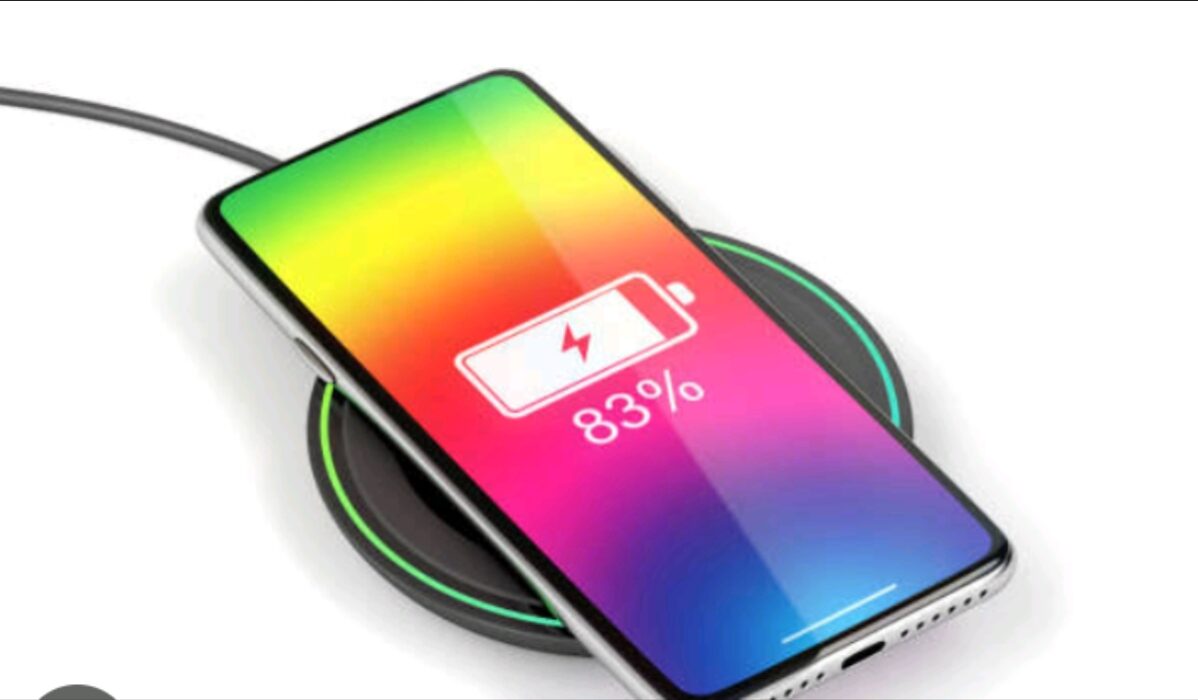 Table of Contents
So – What is Wireless Charging?
Wireless charging (also called inductive or cordless charging) is a wireless energy transfer using the principle of electromagnetic induction.
A charging station or pad is placed close to the device, but does not necessarily need to make direct contact with it. Inside the charging station, an induction coil or transmitter receives some alternative current through a cable. So it is actually connected to the main power supply. Because the alternate current is constantly moving, it creates a magnetic field that fluctuates along with the alternate current.
The changing magnetic field induces alternate current in the induction coil of the device (receiver) that is to be charged. The alternate current is finally converted to direct current and sent into the device's battery.
History and Origin of Wireless Charging
It may interest you to know that wireless charging technology has been in existence since 1894. Two researchers, Hutin and Le-Blanc proposed a method based on electromagnetic induction to power an electric vehicle. It did not receive much support. But wireless charging would re-emerge again and again over the years though other researchers.
Eventually, it was applied for the first time in the USA to charge electric vehicles in 1978. From the USA, to France, Germany, Japan, and North Korea, other research and standardization groups arose. Far back as 2010, the Wireless Power Consortium (WPC) set up the Qi (pronounced "Chee") standard for wireless charging.
The Qi standard allows the wireless charging of devices within a maximum distance of 40mm.  The Qi wireless standard was eventually adopted in North Korea, Russia, and Germany, and used in military equipment. 
Wireless charging has been applied in modern times to charge mobile devices (including cell phones and computers), and electric vehicles.
Modern Mobile Phone Industry and Adoption of The Qi Standard
A number of big phone manufacturers (such as Apple and Samsung) were quick to integrate wireless charging into their latest phone models. Additionally, they adopted the Qi Standard. Some wireless headsets are even Qi standard compliant, and can be charged wirelessly with this method.
The number of phone manufacturers who have implemented wireless charging technology in their products continue to increase as well. Oppo, Xiaomi, Nokia, Huawei, Motorola, Sony, Tecno, LG, Microsoft and Oneplus have joined the race.
For instance, Samsung Galaxy S6 and later models support wireless charging. Similarly, Apple iPhone 8 and higher models, Apple Watch, and AirPods (2nd generation) now use this technology. Curiously, some modern phones even support 'reverse wireless charging' – where a phone can charge another device, just like a power bank.
Nevertheless, some phone makers have gone beyond the Qi standard to invent faster proprietary wireless charging technologies for their phones. The typical Qi standard applies low power specification for charging mobile devices, which makes use of 5 watts minimum. There are now 7.5 watts, 10 watts, 15 watts, and 30 watts Qi wireless charging standards.
But Oneplus and Oppo have created wireless charging technology as high as 50 watts. Honor implemented a 100 watts specification to charge its Honor Magic 4 Pro. 
Other Wireless Charging Tech Makers
Beyond mobile phone manufacturers, we have companies who have invested in manufacturing wireless charging accessories. We now have wireless charging mats, pads, integrated furniture parts and wireless charging in cars. The likes of Ikea, CMD, PowerCast, UBeam, Ossia, WiTricity, and Energous are leading the trend. Car manufacturers with wireless charging devices in their vehicles include BMW, Mercedes-Benz, Ford, Honda, Peogeot, Toyota, Volvo and Audi.
Points to Note About Wireless Charging
A wireless charging pad is actually connected to the main power supply through a cable. So it is not entirely 'wireless'. However, it relieves you of the necessity of using your phone's charging port, thus helping it to last longer.
Wireless charging can be slower than wired charging. For a comparison, a recent test case made use of a 5-watt wireless versus wired charger in a Galaxy S10 phone. It produced the following result. While the wired charger took about 2 ½ hours to reach full charge, the wireless charger took 3 to 4 hours.
Thick phone cases might interfere with wireless charging (especially wallet cases). However, normal silicone, rubber, plastic and leather phone cases cooperate well with wireless charging.
Wireless chargers actually top up the phone battery directly, unlike wired chargers that power the phone itself. Thus, you cannot use a phone while it is connected to a wireless charger. That would interfere with the charging process. However, a wired charger allows you to operate the phone while connected to a power source (although it is not recommended).
Advantages and Disadvantages of Wireless Charging
Advantages
The primary advantage of wireless charging is that there is no confusion of wires. This allows for:
Convenience
Neatness and order
Less damage or abuse to phone charger ports and cables
Very easy to use
Often designed to be compatible with a wide range of devices
Disadvantages
You cannot use or move your phone during wireless charging
It can be slow and energy-inefficient (more recent technologies are improving on this)
Thick phone cases may interfere with its usage