In the year of our Lord 2019, a wind blew across the land, bringing with it generous data allocations via weekly data plans from 9mobile, MTN, Glo, and Airtel.
If I recall well, the first network to introduce a weekly data plan was Airtel. This was soon followed by MTN, and then 9mobile. Finally, Glo has responded with its own special weekly data plan.
One common denominator of these plans is that you must be ready to spend ₦1,500 every week. Which amounts to ₦6,000 monthly. That is a lot of money for many Nigerians. But if you are a s.all business owner or entrepreneur and. We'd generous volumes of data, these new weekly plans provide some of the best value for money right now.
If you are unable to afford ₦6,000 a month on sat, these plans will not make sense to you. You will have to settle for one of the monthly data plans that go for ₦1,000, ₦1,200, or even up to ₦2,500.
Weekly Data Plan for 9mobile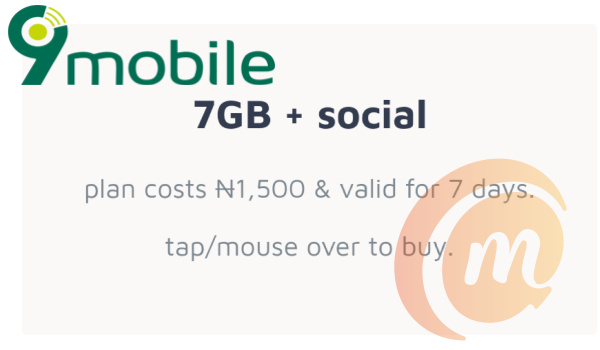 We kickstart this comparison with 9mobile, the network that was formerly called Etisalat. Mobile Internet (or data, as our people call it) on 9mobile has been the most expensive and least pocket friendly for as long as I can remember. But the green network has pulled a complete u-turn this time and introduced a weekly data plan that offers the best value right now.
For just ₦1,500, you get 7GB data allocation for a week on 9mobile. But it doesn't end there: you also get free access to social networking sites and apps for the same validity period of 7 days. This means that your usage of Instagram, Facebook, and Twitter, for example, will not count against your 7GB data volume. 9mobile calls it 7GB + social.
9mobile has smartly included a fair usage clause on the free social media access. Good call, I daresay, or else subscribers will abuse it and degrade the network quality.
9mobile is, by a huge margin, the smallest GSM network by subscriber numbers (data subscriptions inclusive). Hopefully, this superb value package will help them add some more subscribers and regain lost ground.
To subscribe for 9mobile 7GB + Social, dial *229*2*2#.
Weekly Data Plan for MTN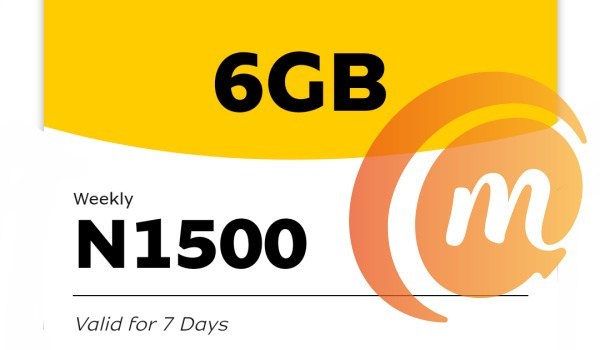 And now, we jump from the bottom of the pile to the very top, where the Y'hello network, MTN, sits majestically. For all of the complaining that people do about MTN and all the vitriol the network gets, one would think that they would be losing subscribers per second. But it is all noise. MTN remains the largest network by volume of subscribers and by revenue and profits.
Bt that is not why we are here; is it? MTN has introduced a weekly data plan gives subscribers 6GB of data for a week (7 days). It is exactly the same allocation that its arch-rival, Airtel, introduced earlier on. MTN calls it Weekly Jolly Data.
It has to be said though: this is the most generous we have seen of MTN at any point in time. Wonders do happen. 6GB for ₦1,500 from MTN! MTN subscribers must be pinching themselves right now. I can tell you that the data plan works. I have given it a try.
To subscribe, Text "143" to 131. Or dial *131# and follow the prompts.
Weekly Data Plan for Glo
The self-styled grandmaster of data was the last mobile network to introduce a generous weekly data plan, and they did a solid. On Glo, ₦1,500 will get you 7GB of data for a validity period of 7 days. After 9mobile's 7GB + social, Glo's Special 1500 (that;s what they call it), is the next best deal of the four networks.
I tried out this plan and Glo did not give any bonus data on it, like they do their regular data bundles. 7GB is already a steal anyway, so no biggie.
To subscribe, visit hsi.glo.com on your Glo Internet connection, or dial *777#.
Weekly Data Plan for Airtel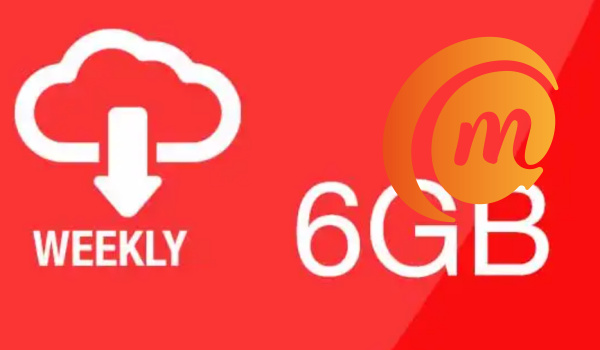 Airtel is the pioneer of the generous weekly data plan, introducing their Weekly Binge Data Plan as far back as October 2019. For a subscription of ₦1,500, Airtel subscribers get 6GB of data for 7-day validity. It was unprecedented when it was introduced, but now, as we have seen, all the other mobile networks have something to match it or better it.
To subscribe to Airtel Weekly Binge Data plan, go to onetouch.ng. Alternatively, you can dial *141# on your phone.
Summary and Wrap Up
In summary, here is what each of the big 4 mobile networks offer:
Weekly data plan for 9mobile: 7GB data + free social media
Weekly data plan for MTN: 6GB data
Weekly data plan for Glo: 7GB data
Weekly data plan for Airtel: 6GB data
Each of them costs just ₦1,500 and the data has a validity of 7 days. I think these plans are superb value for money.
Dont sleep on this
You can buy your dream smartphone on an instalment plan. Call or message Courage on 0817 160 1491, and mention Mobility Nigeria.