This week, after a long time, I decided to subscribe to an Ntel data plan to see what the experience on the network is like now. For someone who was a big fan, Ntel had become a stranger to me, and I to them.
For how long had I been away from Ntel Nigeria (NatCom)? My long leave away had lasted about 2 years. That will surprise anyone who was aware of how I sang the 4G network operator's praise in the early days. Our honeymoon was superb and I didn't want to have anything to do with any other Internet service provider but Ntel. But then, a number of isues cropped up, including: constant disappearing acts of the network and difficulties with payment and activation of data plans.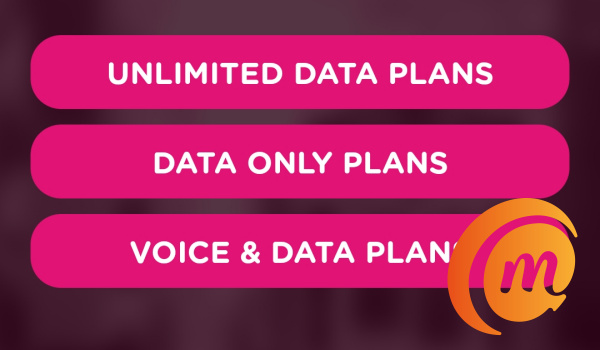 I even attempted to subscribe again sometime last year and I ended up giving up out of frustration. But this is 2020, the year of the COVID-19 and a near-global lockdown. Internet access is now more important than ever before. Everybody is at home. As students, the children are running online classes, and we adults are conducting most of the business we are able to over the Internet as well. Those costs pile up after a while, if each member of the family has to subscribe toa separate data plan.
So, I began to look around for an ISP offering a voluminous enough data plan. Smile Communications has "unlimited" data plans that looked attractive some months ago, but they now come with a number of clauses that instantly makes them not so appealing as before.
I have tried Spectranet earlier this year and was disappointed by the quality of service I got. I have also used all of MTN, Glo, Airtel and 9mobile. Of course, all data plans from the Big 4 networks are capped, though MTN currently has a juicy double data offer that gives you 20GB data for ₦3,500 only.
Testing The Water With A 1GB Ntel Data Plan
I wasn't ready to commit any significant amount of money yet, as all I wanted to do was see what the experience on the network was like now in 2020. So, I set out to find myself a small data plan – one that I could spend less than ₦1,000 on and not feel bad if I were to get burnt. Well, it turned out there was a perfect plan for my experiment – a 1GB data plan that cost just ₦500 and had a 30-day validity.
Perfect. If the service was shitty and often unusable, I'd have 30 days to finish the data. Surely, no Internet service in 2020 would be so bad that one couldn't exhaust 1GB in 30 days.
Are The Payment Issues From 2017 Gone?
Not really. The Ntel self-service online platform that was initially available years ago, and that disappeared 2 to 3 years ago, is still not available again. It was the same platform for buying Ntel airtime and data.  Ntel says that subscribers can buy data from inside Guaranty Trust Bank's GTWorld app and from Quickteller. I chose the latter option, and it worked fine. I was able to pay for and subscribe to the 1GB Ntel data plan via Quickteller, and my Ntel line was credited with the data.
The problem now at this point was from me – I couldn't find my Ntel SIM card. Anyway, I hightailed it to the nearest Ntel outlet for a SIM card replacement, and I experienced the most pleasant surprise from any Nigerian wireless network ever. I was not asked for the last 5 people IO called, how much data I last subscribed to, an ID card, a untility bill, my left kidney, and one half of my heart.
The Ntel representative scanned my fingerprint and their system verified me pronto. He processed the new SIM card and handed it to me. I doub that the whole process took more than 2 minutes. I was done and out of there like a bolf of lightning.
If you know me, I have advocated for this simplified process for years. What is the point of collecting all of that subscriber information along with biometrics, yet demand documentation from subscribers every single time? It doesn't make sense. Ntel pulled it off. It was a refreshing experience.
Anyway, once I was back in the safety of my house, away from COVID-19 viruses roaming the streets, I inserted my new Ntel SIM card into a 4G mifi and it connected and provisioned in a few moments and I was browsing away.
What Kind Of Speeds Did I Get Using This Ntel Data Plan?
Here are screenshots from the speed tests that I ran while subscribed to the 1GB Ntel data plan.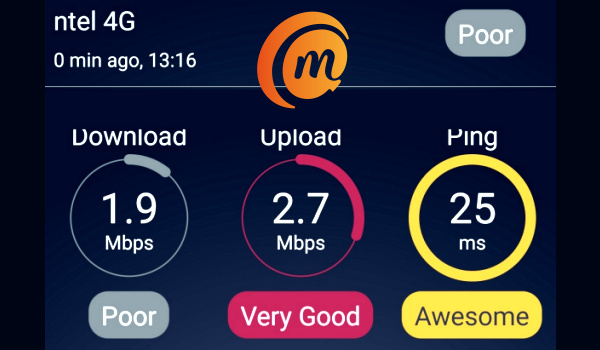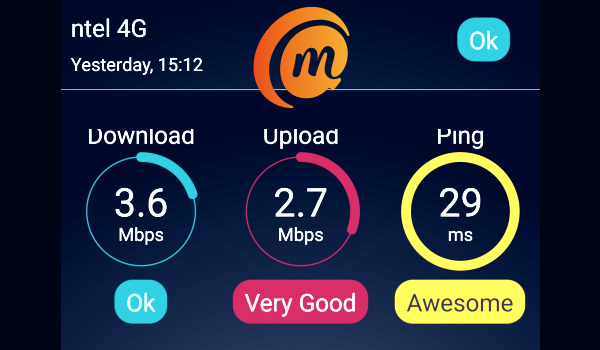 The results are fair in general, but they could be a whole lot better. It wouldn't be too much to expect 30Mbps download speeds on a 4G network; would it? Note that wireless speed tests are almost always location dependent, so it is possible that other Ntel users reister better speeds at their locations.
Anyway, I wasn't getting much better Internet speeds on the alternative networks. Smile 4G and 9mobile speeds were decideldy worse, while the 4G networks of MTN, Glo, Spectranet, and Airtel wavered between similar and better speeds. But quality of service was okay in the short period I used the 1GB Ntel data plan and I exhausted it in less than 18 hours.
So far, so good. Once I exhaust my current MTN data subscription, I shall be trying out a Ntel Unlimited Weekly plan next. It has a validity of 7 days and costs ₦5,200. It has a Fair Use Policy (FUP) of 40GB, so it isn't exactly really unlimited. Ntel does not specify what speed your connection is throttled to after you cross the fair usage threshold. I don't like ambiguous terms of this sort. It would be nice to know exactly what I will get if I exceed 40GB data on this particular Ntel data plan.
Anyway, I shall give it a spin shortly and be sure to exceed 40GB so as to see how badly the browsing experience degrades. It has to be said that 40GB for ₦5,200 is a generous deal anyway, even if the browsing experience is horrible after crossing the threshold. I do hope that the throttling isn't as bad as what Smile offers. With Smile, your connection pretty much becomes unusable (at least as at the last time I gave it a spin).
Update: Ntel has stated that your connection is throttled to a maximum of 512kbps after you cross the Fair Usage threshold. Bummer. That is what everyone else offering unlimited Internet offers. I was hoping for something better.
Did You Know That There Is A MyNtel Mobile App?
Did you? I didn't until yesterday. For some reason, I decided to search Google Play Store for "Ntel" and there I found an official app. It is described there as a self-service platform that enables you to conveniently manage your ntel account via a mobile or web interface. The Web interface points to myntel.com.ng, but at this time, there is nothing loading there. Thankfully, the app works – mostly.
July 2020 Update: The MyNtel portal has been resurrected, but at a new URL: myntel.ntel.com.ng.
The app requires you to login with a combination of your Ntel number and your PIN. If you have forgotten your PIN, you can use the "Forgot your details?" link below the Sign in form to retrieve or reset it.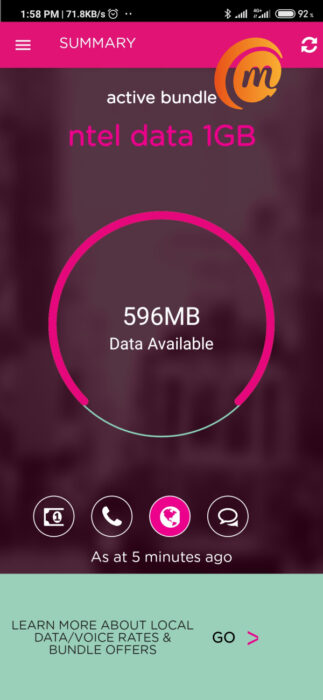 Using the app, you can keep tabs on your airtime balance, voice balance, data balance, and SMS balance. They all work fine. There are sections for buying airtime and data plans. I attempted to buy a data plan and all went well till I got to the ploint where I was asked to confirm what plan I wanted, after which I got a spinning wheel, followed by a blank WebPay page, and then the app closing.
I re-tried the subscription/order process multiple times. Same result. So, that part of the app does not work. Same payment issues as before. But since Quickteller works, I am good.
There is a Promo section that displays all eligible promotions. If you have a voucher, you can take advantage of any available ones. So far, I've had no such luck. Maybe tomorrow.
Tere is a section for Usage History. It provides a breakdown of how you have used your voice, data, SMS and other subscriptions. There is also a section for updating your profile details. All my details, apart from my nickname, were correctly stated. So, I changed my nickname to "Mister Mobility" and hit the Update button. Voila! It worked. Nice.
There is a Trouble Ticket section that lists the user's Complaint History. All my complaints about loss of network signal and inability to use self service, among others, show up there. Nice. So, I wasn't making up those things I said about what led to me abandoning Ntel two years ago. There is also a feature that lets you log a fresh complaint. Impressive. I like.
Lastly, there is a coverage section and a support section. These provide Ntel coverage maps and support documentation respectively.
You can download the MyNtel app from HERE.
Review Of 1GB Ntel Data Plan: My Conclusions
Using an Ntel data plan in 2020 has been a generally good experience. Speeds have not been super great at my location, but they have been good and reliable. Ntel's self-service and payment issues need to be resolved ASAP though. The easier subscribers are able to pay and manage their subscriptions, the better. The MyNtel mobile app is a good move. Every other 4G mobile network has one now – Spectranet, Smile, MTN, Airtel, Glo, and 9mobile all have one.
Expect my hands-on review of Ntel's Unlimited Weekly data plan by the end of the week, when I would have run through it. Hopefully, it is as good as it sounds on paper. If you have questions, please ask by posting a comment below. I will try my best to answer your questions.
Dont sleep on this
You can buy your dream smartphone on an instalment plan. Call or message Courage on 0817 160 1491, and mention Mobility Nigeria.