Tech blogging in Nigeria has a come a long way since its humble beginnings in the early 2000s. Today, there are scores of technology blogs in the country. 
The Nigerian tech blogging space has grown in leaps and bounds over the last 16 years. Tech historians in the country have 2004 as the year the first recorded tech blogs in the country happened. Since then, many tech blogs have been born and have gone with the winds of time. Thanks to the high cost of Internet service, poor power supply, and other factors, tech blogging in the country was a struggle for many years.
But some blogs have survived it all and are shining the light of Africa's largest country both within and beyond the borders of the country. Today, there are scores of technology blogs in the country. This article sheds light on the very top tech blogs in Nigeria.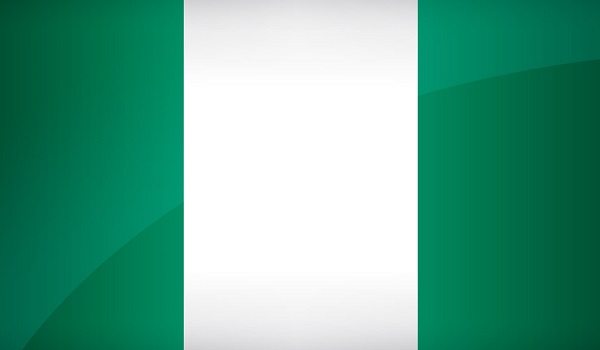 The Top Tech Blogs In Nigeria: The Big 4
When it comes to traffic, reputation, and influence, four (4) tech blogs stand head and shoulders above the rest in the Nigerian technology space. These blogs have not only stood the test of time, they have grown traffic and command extremely powerful influence with tech lovers, such that brands and service providers from Lagos to Abuja acknowledge and court them.
Mobility Arena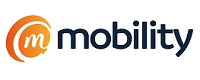 Mobility Arena is one of the oldest tech blog in Nigeria and a pioneer in many ways. Started in 2008 by Nigeria's pioneer and oldest tech blogger, Yomi Adegboye aka Mister Mobility, Mobility Arena paved the way for most other tech blogs in existence in the country. By a dint of hard work and innovation, Mobility Arena built and inspired a culture of excellence and respect in the tech blogging industry.
Thanks to the work of Mister Mobility, scores of tech bloggers have sprung up across the country and growing their blogs. As a matter of fact, a handful of the top tech bloggers today were once on the Mobility Arena team. It was the first tech blog in the country to be sought out by smartphone brands for collaborations and sponsorships, and it has continued to tower as the blog that other tech blogs in the country aspire to be.
Mobliity Arena has a strict focus on mobile devices, mobile apps, and services. The site is known for its in-depth, world-class mobile reviews, device specifications, helpful articles, and news. While initially started with a focus on Nigeria, Mobility Arena's influence has since crossed the country's boundaries and now has an international flavour.
TechPoint Africa

TechPoint has carved its name boldly in Nigeria tech blogging circles since 2015 when it was started. Headed by the dynamic duo of Adewale Yusuf and Muyiwa Matuluko, this Nigerian tech blog is known for its detailed insights into tech startup circles in the country – and now Africa as a whole.
Beyond keeping tabs with tech startups, TechPoint Africa is also engaging its target audience through physical and digital events to promote digital entrepreneurship among young people across the length and breadth of the country. The Techpoint team is particularly adept at building and inspiring partnerships in the industry.
Naija Tech Guide

Naija Tech Guide started in 2006 on a Blogspot subdomain and moved to its present domain in 2011. This makes it the oldest existing Nigerian tech blog. See our monthly archive, but it has quietly grown in leaps and bounds. The site's low profile is perhaps because it is one of the few immensely successful tech blogs in Nigeria that is not based in Lagos or Abuja, the two citieis where 99% of the action in tech circles happen. NaijaTechGuide is based in Enugu, South-Eastern Nigeria, where its founder, Paschal Okafor sits at the helm of its operations.
But not being in the big cities has not stopped Pascal from achieving the impressive results that Naija Tech Guide has and earning a firm spot as not just one of the top tech blogs in Nigeria, but also a place among the Big 4. And it is even more impressive that NaijaTechGuide has stayed at the top of the game since 2006. Paschal and NaijaTechGuide aren't talked about enough.
The blog is a massive archive of information that includes details about mobile devices, telecoms, electrical and electronic goods like generators and inverters, and more.
Tech Cabal

In 2012, Tech Cabal hit the tech blogging space in Nigeria like a breath of fresh air and was one of the pioneers of tech startup blogging in the country. Co-founded by Bankole Oluwafemi and Seyi Taylor, Tech Cabal brought a new energy into the Nigerian tech blogging space and dared to push the boundaries like very few did before it and have done since it showed up.
The blog started out focused on publishing news and analyses about tech startups in the country, and later extended its coverage to other countries in Africa. It was the TechCabal team that pioneered offline meetups and hangouts in the tech startup blogging space, something that others after them have taken up.
By a combination of vision, determination, and innovation, Tech Cabal carved a spot for itself as one of the best tech blogs in the country and has kept the flag flyng till now.
Other Top Tech Blogs in Nigeria
Besides the above four, there are other leading tech blogs in the country that have built traffiic, reputation and influence. These include:
Miss Techy – This is the only visible Nigerian tech blog run by a woman. If you want to see Tobi Ayeni aka Miss Techy at her best, her blog is not where you should look. Instead, head to her YouTube page and be dazzled. Tobi has taken vlogging to another level with her captivating special effects and fun-filled anecdotes.
Tech City Ng
Geeks Ng
Techs Ng
How To Tech Naija
Gadget Stripe
Tech Next Ng
These are the top tech blogs in Nigeria. They are the best of the pack – the tech blogs that keep the flag of excellence flying, have grown traffic over the years, are influential, and are respected by individuals and corporate organisations across the country.
The tech blogging landscape in Nigeria is dynamic and keeps changing. Tech blogs come and go. We will keep this page updated with any major changes that happen in the industry.
We share free and useful content about mobile technology and services in Nigeria.