Last Updated on March 7, 2023 by Editor
This morning, I received a mail from Smile Communications Nigeria offering me the Smile Freedom Mobile plan. It was my first time of hearing of it and I was intrigued. Unlimited data, voice, SMS and a free SIM for just N5,000? Who wouldn't want such a deal?
So, I clicked through to the Smile Communications website to find out more – and found nothing about it there. Sigh. Why is this information not on your website, Smile? Anyway, I really wanted to know what this offer was all about. So, I buzzed the company up to ask for the details.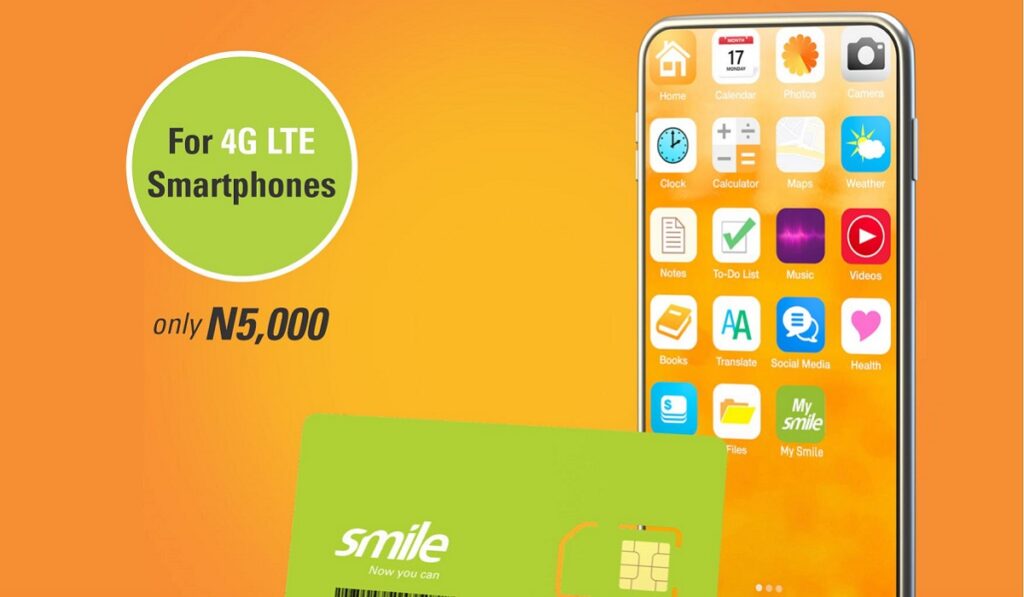 Features of Smile Freedom Mobile plan
It isn't really a data plan in the regular sense of the word. It is a promo. It would have been more appropriate to call I the Smile Freedom Mobile Data promo. It gives you unlimited data for 30 days, and that is it. The promo is over.
You can recharge any data bundle after 30 days, though Smile prefers that you subscribe to one of the Freedom plans. Any of the available Smile data plans that you subscribe to will do, though, so no worries.
Note that this will work only for 4G smartphones that are compatible with Smile's network, so be sure to find out from the sales person if your phone is compatible.
How much is Smile Freedom Mobile plan?
For just ₦5,000, you get a SIM card, unlimited data for 30 days, voice, and SMS.
If you ask me, it is a good deal for the 30-day validity. If you don't have a Smile SIM yet, this is a great way to join the network. If you already have a Smile SIM and want to enjoy this promo on your SIM card, sorry; it isn't available for your existing SIM/line. You get a new SIM when you buy the Freedom Mobile plan.
If existing Smile subscribers could take advantage of Smile Freedom Mobile plan , I'd be on my way to a Smile shop right now to get mine. But I already have one Smile SIM card and don't need another. Over to you.