Last Updated on July 19, 2023 by Editor
Smile Communications, a 4G LTE broadband service provider has officially launched services in Lagos. Below are the available data plans and tariffs, as well as cost of acquisition of modem, MiFi and WiFi router.
The company had done a soft launch of its 4G LTE network in the nearby city of Ibadan in 2013, to the chagrin of Lagos residents. Being the first 4G LTE network in Nigeria and in West Africa, it is no surprise that there is excitement in the air with the Lagos launch.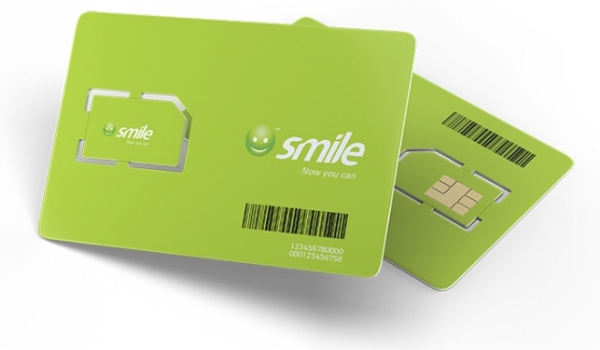 Smile 4G LTE mobile Internet service runs on the 800MHz band/spectrum, with no core voice layer (meaning that traditional voice telephone service is not available). If you are bringing your own device (smartphone, Mi-Fi, or router) for use on the Smile network, make sure it supports the LTE 800MHz band, otherwise it will not work. Its parent company is Smile Telecoms Holdings Limited (Smile Group) with operational headquarters in Mauritius.
Table of Contents
Smile 4G LTE Coverage
Updated information: Smile 4G LTE coverage in Nigeria has since extended to include Abuja, Port Harcourt, Ibadan, Benin City, Kaduna, Onitsha, and Asaba.
Voice over LTE and SmileVoice App
In 2016, it later introduced Smile Voice, a Voice over LTE service that makes voice calls possible over an Internet connection. This enabled Smile's subscribers to make telephone calls on their 4G LTE network. The company released the SmileVoice app along with this service.
Unlimited Data Plans
It is also one of the few providers of wireless unlimited data plans in Nigeria which it introduced in 2016.
Smile eSIM
The company launched eSIM service in 2019.
Other Smile Telecom Operations
Outside of Nigeria, Smile Communications also has operations in Tanzania and Uganda.