The S21 is a top tier phone, no doubt, but is it really worth the extra cash? Is it better than the S20, when put side by side? Lets find out.
When the S20, as well as its other variants, was released it was an absolute monster, a very much coveted phone a lot of people wanted to have. The specs were brilliant, satisfying and worth every penny. It was pretty expensive though, but definitely worth it.
From its first class processors, to its camera, to its battery power and many other things, a good number of people considered it a even competitor with Its iPhone counterpart. Some even thought it better. Well well well, the Samsung Galaxy S21 and its variants were released earlier this month. It is, relatively, a really nice smartphone, but i thought it to be not much of an upgrade to the S20. There is really nothing over-the-top with the phone in essence, its literally the same phone, save for a little tweaking here and there.
Samsung Galaxy S20 vs S21: Is the S21 Actually Worth It?
They both have beautiful designs, i personally prefer that of the S20. The S21 has beautiful camera lens designs. They both have the same specs for RAM and ROM size, it has an additional SD slot, like the S20, that takes it all the way up to 1TB.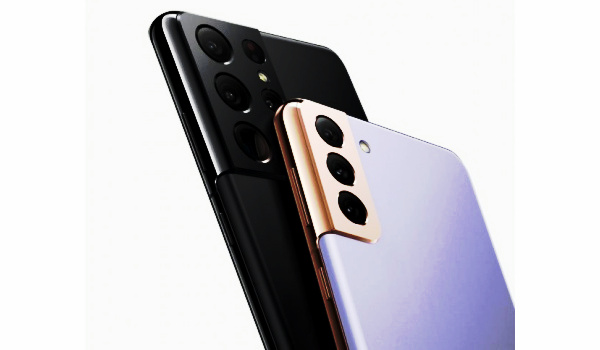 They have the same camera specs.The major camera upgrades come with the S21 Ultra. This model has four rear cameras: a main 108-megapixel wide sensor and a 12-megapixel ultrawide camera, plus two 10-megapixel telephoto lenses. It bests the S20 Ultra at that. The video resolution and display are the same. They have the same battery specs. They have the same refresh rate for both base models at 120hz. I mean, it goes on and on. But then the S21 is more expensive than its predecessor. Isn't  that funny? The S21 has a pixel density of 421 ppi, compared with the S20's 563 ppi. The S21 is also slightly heavier. The little details, e.t.c.
Two of the biggest upgrades to the S21 are the phone's processor and the software it runs. The S21 is now on Android 11 with a Snapdragon 888, which will result in increases in speed and performance. The S20 was originally released with Android 10 with the Snapdragon 875.
The S21 Plus gets a battery size increase to 4,800 mAh, compared with 4,500 mAh in the S20 Plus. So the S21 comes out on top again in that aspect
So the question is, should you upgrade to the S21 when it really is not much different from its predecessor? The S21 is also a bit more expensive than the S20. That decision to ugrade or not is totally up to you to decide now.
You can check out our full article on the Galaxy S21 and its variants.
OPPO smartphone fan. Basketballer. Games lover.