Battery life ranks at the top of mobile users needs in Nigeria, for obvious reasons. In 2021, public power supply is still a big problem in this West African country.
Yet, we want big screens for viewing our images and videos, great cameras for capturing memorable moments, as well as other features like social media and FM radio. All of these translate to huge power consumption. Which is why you are probably better off with phones with the best battery life.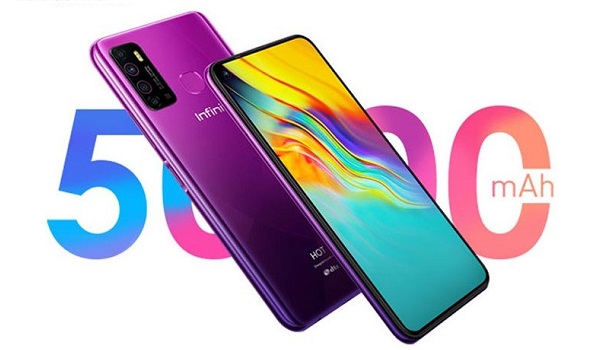 Table of Contents
Mobile Phones With Best Battery Life In Nigeria
Here is our list of the phones with best battery life in Nigeria this year.
Note that while you can pretty much order almost any phone online and have it shipped into the country for you, this list covers only devices that are officially available and supported in the country
Samsung A12 – If you have a budget just below ₦90,000 and want good battery life, you should take a look at the Samsung A12. It has a 5000 mAh battery with slow-ish 15W fast charging, a 6.5-inch, 720P IPS LCD screen, a decent rear camera. The performance isn't anything stellar, but it gets the job done. Expect to pay anything from about ₦74,000 (4/64 GB) to ₦80,000 (4/128 GB).
Redmi Note 10 Pro – This is one of the most all-round phones you will find in the market today. Not only does it offer exemplary battery life, it also offers an exemplary build, an exemplary display, and exemplary photography. If you can afford it, we'd name this the king of the phones with best battery life. The Redmi Note 10 Pro has a 5020 mAh battery with 33W fast charge., And comes in three memory variants – 6/64GB, 6/128 GB, and 8/128 GB. Prices range from ₦120,000 to ₦140,000.
Infinix Hot 10 Play – With a 6000 mAh battery, coupled with a Helio G25 processor and a 720P display, the Hot 10 Play delivers exceptional battery life. It comes in two variants – 2GB RAM (about ₦58,000) and 4GB RAM (₦65,000).
Itel P37 – Approaching the entry-level zone, the P37 belongs to Itel's Power series – devices designed to deliver good battery life. This 3G smartphone has a 5000 mAh battery and 15W fast charging. Price: ₦40,000.
That's it for this list. The above are not the only smartphones with good battery life, but they certainly rank among the best. Feel free to ask around if you prefer something else beside the ones listed in this article. As a rule, find a phone with 5000 mAh and above for the best battery life.
Dont sleep on this
You can buy your dream smartphone on an instalment plan. Call or message Courage on 0817 160 1491, and mention Mobility Nigeria.