Right at the beginning of my last article, I was full of praise for the OnePlus brand. The main reason for that is because of this next level phone right here. The OnePlus 8T.  It has so many ground breaking stats that you can not resist. I have a feeling you are about to get yourselves one of these after this review.
When you think of the OnePlus 8T, what I want you to have in mind is a phone that can literally do it all. From pictures, to graphics, to battery power and amazing fast charging, to gaming, to cooling systems, the list goes on and on and on. I want to say OnePlus have outdone themselves but masterpieces like this are well within their reach.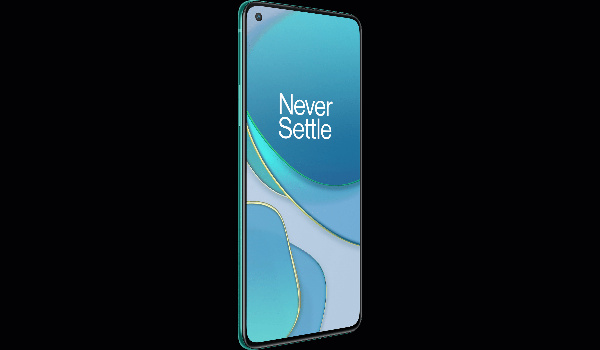 It was announced in the 14 October, 2020 and released two days later on the 16 October, 2020.
Let's get into the stats
Compatible networks: 2G, 3G, 4G, 5G
Dimensions: 160.7 x 74.1 x 8.4 mm
Mass: 188g
The OnePlus 8T is a large, thin phone that you can carry around easily, no matter what kind of activity you are engaged in. It is relatively light compared to the OnePlus 8 Pro/8. That's a plus for me.
Operating system: OxygenOS 11, Android 11
System on chip: Qualcomm SM8250 Snapdragon 865
As is expected of a phone this top class and expensive, it has a really efficient chipset along with the latest Android 11 based OxygenOS 11. Which means new, better features, better performance, absence of lags, extremely fast processing, e.t.c.
CPU: Octa-core (1×2.84 GHz Kryo 585 & 3×2.42 GHz Kryo 585 & 4×1.8 GHz Kryo 585)
GPU: Adreno 650
It would have been a real disapointment if the processors weren't this top class. The graphics on the OnePlus 8T will probably make you to rather sit at home with Netflix and chill rather than go to the Cinema. As most of us know, anything that comes with the Adreno 650 is not a child's play.
 Memory: 8 or 12 GB
Storage: 128 or 256 GB
I was expecting maybe 14/16 GB RAM from the OnePlus 8T, seeing as they intend to keep is on the edge of our seats, lol. For a phone as impressive as this, a storage of 512 GB is only fair. 128/256 is too standard.
Battery: 4,500 mAh
Warp charge 65
Now, this is the icing on the cake for me. Imagine having a phone that can be fully charged in just 15 minutes. 15 MINUTES! Well, look no further because OnePlus has already done it with the 8T. Their Warp Charge 65 technology takes your phone from 0-100 in just that time. It is madness because there is no other way to describe that. And it's not a bait, it doesn't charge fast and die fast/faster. As a matter of fact the battery can last up to a day of consistent activity.
This is ground breaking, as no other phone on this planet charges as fast as this. It's not even close. OnePlus is in a league of their own
Dont sleep on this
You can buy your dream smartphone on an instalment plan. Call or message Courage on 0817 160 1491, and mention Mobility Nigeria.