Like the original Nokia 5310 XpressMusic, Nokia 5310 2020 is a lowly GPRS/EDGE enabled feature phone. This is not a smartphone. It runs an operating system called Series 30+. There is no app store, and there are no apps available to download and install on it. For network support, there are only two GSM bands available and two SIM card slots:
On the hardware side, we have a 2.4-inch LCD display, a Mediatek MT6260A chipset, a single VGA camera at the back, 1200mAh battery, 8MB of RAM, 16MB storage memory, and a micro-SD card slot. Because this is a music device, there are side-mounted keys for operating the music player.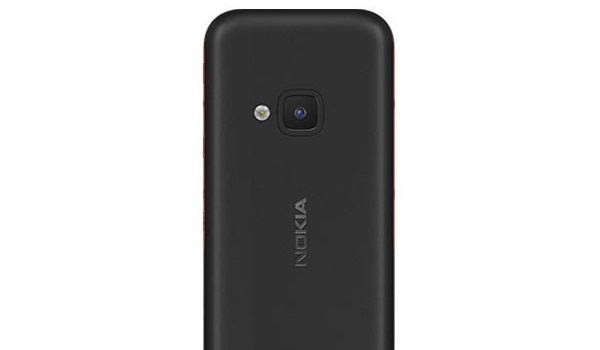 Nokia 5310 2020 Specifications
Display: 2.4-inch IPS LCD display. Resolution is a mere 240 x 320 pixels, which is standard fare for feature phones with this display size
Battery: The 1200mAh battery may not sound like much in 2020, but bear in mind that this is a feature phone, and without 3G or 4G connectivity. This battery will easily see you through two full days of use. Feature phones are great with battery life.
Charging: Charging is standard fare. There is no fancy fast charging here.
USB type: What you have here is the plain old school micro-USB port.
Processor: This is the equivalent of the engine of the phone. It determines how powerful a smartphone is. Nokia 5310 2020 uses a lowly Mediatek MT6260A chipset, which is more than adequate for a feature phone of this class.
RAM: 8MB. Not GB; MB. A paltry 8MB of RAM is fitted in the 5310 2020. You don't have to worry about it, because there is no multi-tasking going on on this phone. You launch an app, close it when you are done; launch another, and close it.
Storage Memory (ROM): Storage is a palty 16MB, but there is a micro-SD card slot that supports cards up to 32GB in capacity.
Selfie Camera: AThere is no front-facing camera on this phone.
Rear Camera: At the back is a palty VGA camera. It won't do you any favours, but then Instagram is not the reason why you are buying a basic feature phone.
Fingerprint Scanner: There is no fingerprint sensor on this feature phone.
Face Unlock: There is no face unlock available on this phone.
Up next, we have answers to some of your most frequently asked questions about Nokia 5310 2020.
What colours is Nokia 5310 2020 available in?
The Nokia 5310 (2020) is available in white and black.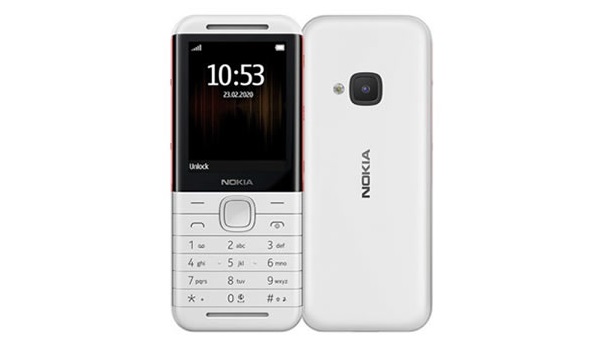 Does Nokia 5310 2020 have Gorilla Glass protection?
No; the 5310 2020 does not have Corning® Gorilla® Glass protecting its display.
Is Nokia 5310 2020 waterproof?
There is no mention of an official IP water or dustproof rating for the Nokia 5310 2020.
Does Nokia 5310 2020 have NFC?
There is no mention of NFC in the official documentation and specs of the Nokia 5310 2020.
How much is Nokia 5310 2020 in Nigeria? What is the price?
Nokia's 5310 2020 has a recommended retail price (RRP) of ₦17,500.
Why should I buy Nokia 5310 2020?
Nokia 5310 2020 is a good idea if you need a secondary phone or want a basic phone for voice calls, SMS, and light Internet usage.
Where can you find the 5310 2020 to buy in Nigeria? Check local retail stores, as well as ecommerce sites like Slot, Jumia, Konga, and others.
Dont sleep on this
You can buy your dream smartphone on an instalment plan. Call or message Courage on 0817 160 1491, and mention Mobility Nigeria.